Lyle Thompson, a Native American professional lacrosse player for the Georgia Storm, wasn't pleased that the Philadelphia Wings' announcer said "let's snip" his ponytail to the "entire arena" during Saturday's game.
More from PhillyVoice:
Thompson, who is vocal about having grown up in the Onondaga Nation in New York, has also represented the Iroquois Nationals in international play, Deadspin reported. The forward wears his hair in a long braid, as does his brother and teammate, Miles Thompson, as a family tradition and as homage to his Native roots.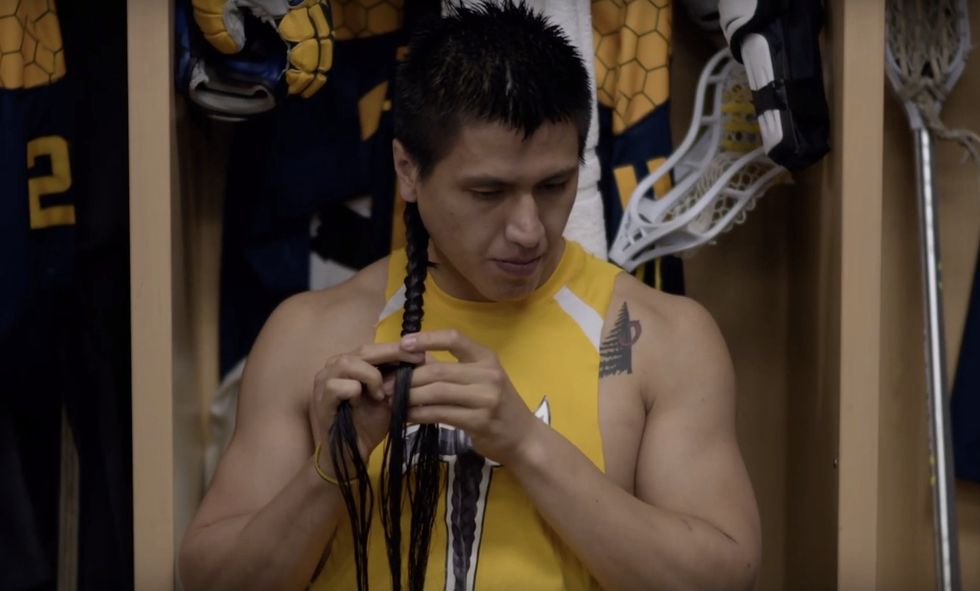 Lyle ThompsonImage source: YouTube screenshot
The Swarm beat the Wings 13-11, but Thompson — the National Lacrosse League's MVP in 2017 — had a few things on his mind other than the final score:
And what of those Philly fans?
Thompson's claim that "fans" went after him with "scalp" remarks inevitably added to Philadelphia's infamous legacy as having particularly unseemly sporting-event attendees — but the 26-year-old chimed in with a follow-up tweet Monday afternoon saying only two people in the stands were guilty:
What did the announcer have to say?
Wings announcer Shawny Hill issued the following apology:
The Wings also posted a mea culpa for what it termed Hill's "inadvertent yet offensive" words:
Here's a brief video profile on Thompson: