It's after midnight, and you're alone in your home and fast asleep when suddenly you're awakened by glass breaking downstairs.
You recognize it's the sound of someone breaking through the glass on your back door.
Then you hear footsteps climbing the stairs — and they head to your bedroom door.
In a terrifying turn, the intruder opens your bedroom door.
It's a scenario straight out of a slasher movie, but it happened to a Houston homeowner early Thursday morning.
But fortunately for the homeowner, he had a gun and used it to protect himself.
What went down?
Houston police told KTRK-TV the homeowner — who lives in the 2200 block of Naomi near Cambridge Street, not far from NRG Park — was asleep on the second floor but woke up just after 1 a.m. when he heard the back door glass break, which is when the intruder entered the house.
The homeowner was alone at the time, KTRK added.
Cops said the intruder went upstairs and opened the bedroom door, which is when the armed homeowner shot the intruder in the neck, the station said.
Officials said the intruder ran off and started knocking on neighbors' doors for help, saying he had been shot, KTRK reported, but he soon died at the scene.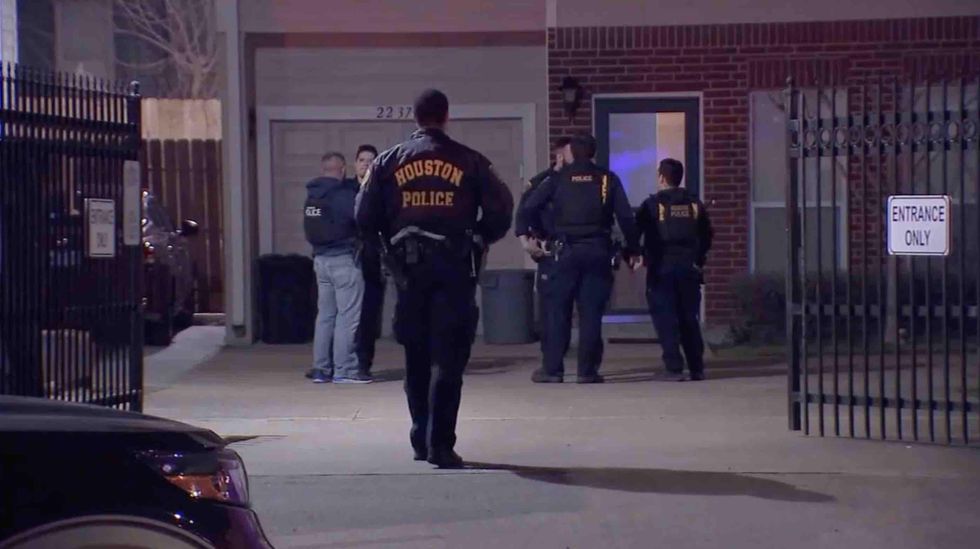 Image source: KTRK-TV video screenshot
'Justice was served'
A family who lives next door to the homeowner told the station the intruder was in their back yard around midnight, breaking items and turning on the hose.
The family also told KTRK the intruder keyed their car before going next door.
"This is very scary in the sense of, like, that this thing could happen over here," one neighbor told the station on camera, "but at the same time, you could actually say justice was served."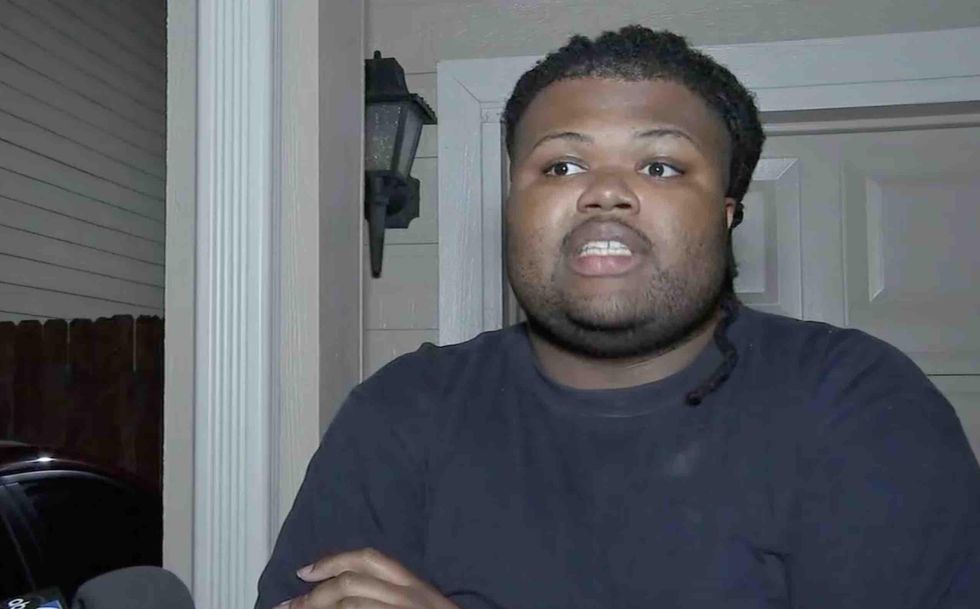 Image source: KTRK-TV video screenshot
Anything else?
Police told KTRK it's unclear whether the intruder was armed, but they don't believe the homeowner will face any charges.