Police in Newport Beach, California, said they were called just before 4:15 a.m. Thursday about a man with "mental health issues" or under the influence of alcohol or drugs, the Orange County Register reported.
The man then forced his way into a residence, Heather Rangel, a police spokeswoman, told the Register.
"He'd been around the house for like 20 minutes then came around to the front and broke the front door down, that's when he entered the house," neighbor Bill Finster told KNBC-TV.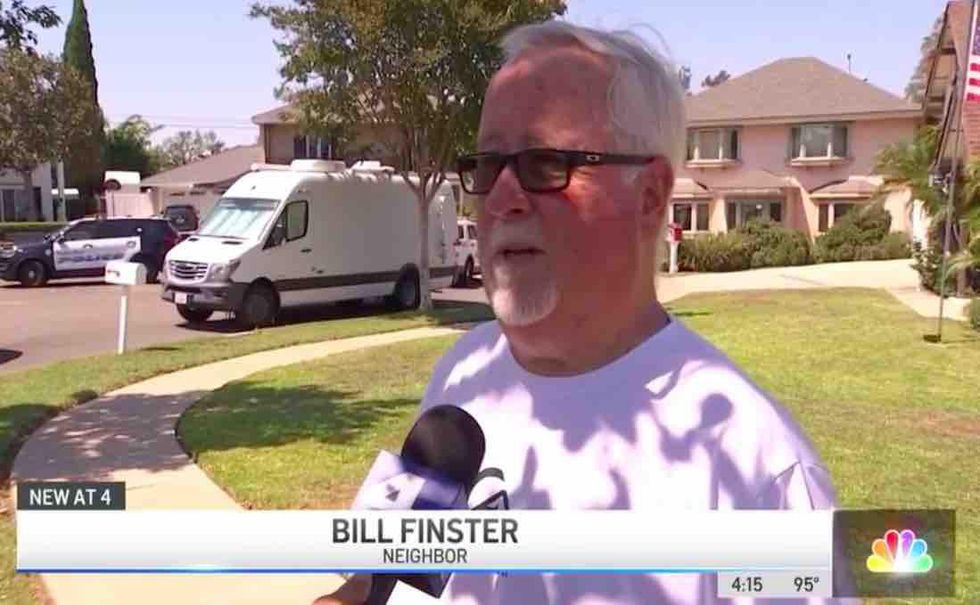 Image source: KNBC-TV video screenshot
What happened next?
Police told the Register that someone inside the home shot the intruder dead. Neighbors told KNBC the man was shot once and that his body was found inside the Indus Street home.
He was pronounced dead at the scene, the paper said. There have been no arrests, the station added.
Police told KNBC the man who forced his way inside the home either was mentally ill or under the influence.
Who was the alleged intruder?
The fatally shot man was identified as 23-year-old Henry Lehr of Tucson, Arizona, the Register said, citing the Orange County Sheriff's Department.
Anything else?
Sounds of the incident were caught on a home security camera, KNBC said.
"We've had a series of break-ins in cars right in their driveways," another neighbor, Chet Groskreutz, told the station.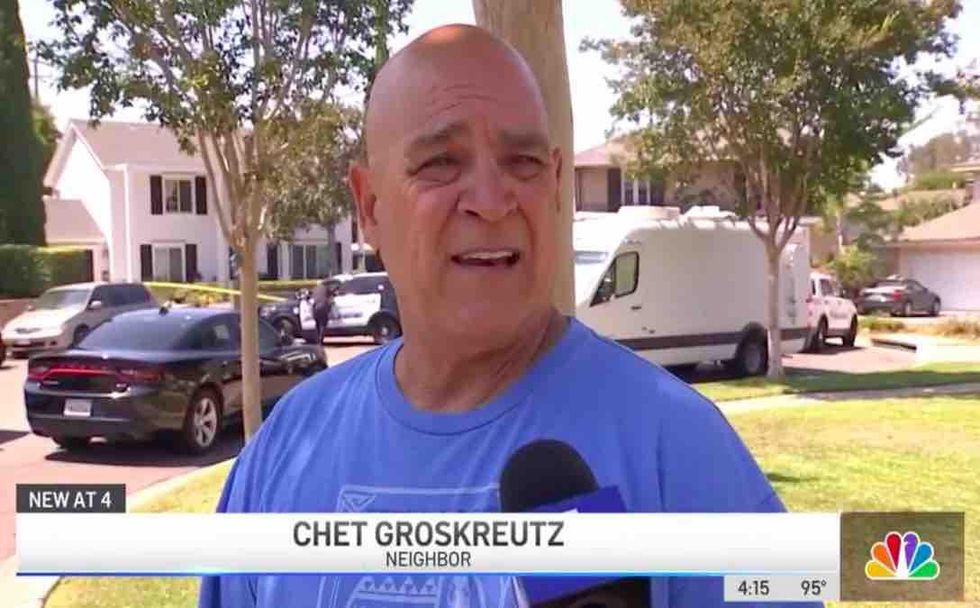 Image source: KNBC-TV video screenshot
Neighbors added to KNBC that the intruder lived at a house just a few doors away — one of several sober-living homes in the area.
"These halfway houses scare us," Finster also told the station.
More from KNBC:
City officials say their hands are tied, that any sober living home of six or fewer people is regulated by the state.

City officials say the only way they can get involved is if there is a code enforcement issue or seven or more people in one home.
The station said neighborhood residents have complained about security issues for years.
Finster told KNBC of a previous scary incident: "Broad daylight, guy was on something, stark-ass naked, and a cop nailed him in front the house — but whatever he was on, he was overpowering the officer."