The man accused of throwing a 5-year-old boy off the third-story balcony at the Mall of America last week, nearly killing the child, admitted to police he went to the mall in search of someone to kill — and was upset that his plan did not "work out."
What are the details?
According to KMSP-TV, 24-year-old Emmanuel Aranda, who was formally charged with first-degree attempted premeditated murder on Monday, told police he went to the mall last Friday with the intention of killing someone.
He even went to the mall last Thursday with the same intentions — but for some reason did not follow through with his plan. His plan was to throw an adult over the balcony, but he admitted he chose the young boy instead. Why he chose the child remains a mystery.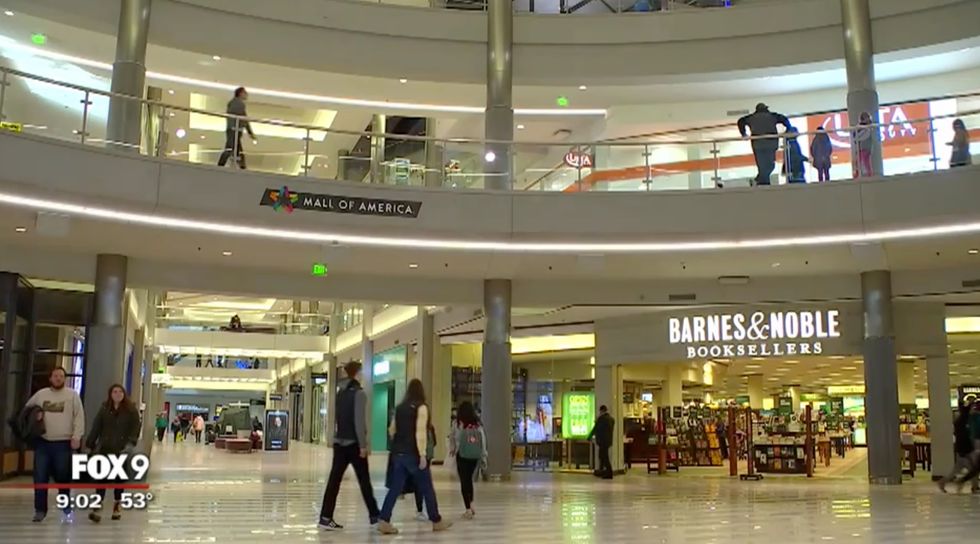 The Mall of AmericaImage source: KMSP-TV screenshot
Aranda told police he lashed out in anger because multiple attempts to pick up women at the mall had ended in rejection.
"This crime has shocked the community. That a child, with his mother, at a safe public area like a mall, could be violently attacked for no reason is chilling for everyone," Hennepin County Attorney Mike Freeman said in a statement, KMSP reported.

What is the background?
Court documents say the victim's mother and her son were standing outside a mall restaurant with another parent and child. That's when Aranda approached them and threw the young child over the third-story balcony, immediately fleeing the scene afterward.
According to KMSP, police estimate the child fell 39 feet before hitting the ground below, suffering numerous broken bones and severe head trauma.
Witnesses attempted to stop Aranda from fleeing, but he got away. Police later caught him waiting for the light rail.
One positive development has been the outpouring of support from Americans across the country. Donations for the family have poured in and amounted to more than $685,000 as of Tuesday morning, blowing past the GoFundMe campaign goal of $500,000.
"The family cannot express how grateful they are for all of the prayers, love and support that they are receiving. There truly aren't enough words!" the latest GoFundMe update reads. "His condition has very little change at this point, but we are hoping to get some good news back from some upcoming tests in the next few days. The family is continuing to request privacy during this time."