A Minnesota man is facing murder charges after a female coworker was brutally gunned down in the parking lot of the facility where they both worked.
According to police, Nicole Hammond, 28, of St. Cloud, Minnesota, was shot in the neck just before 7 a.m. on October 24. When police arrived shortly thereafter, they attempted to render Hammond lifesaving aid, but she died at the scene.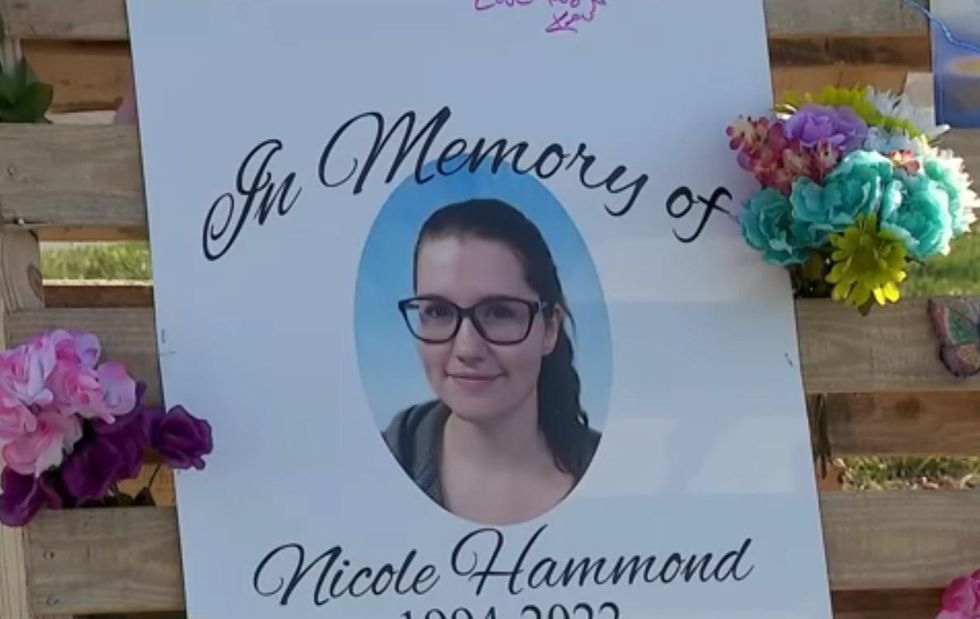 Screen shot of FOX 9 Minneapolis-St. Paul YouTube video
Police then learned from Hammond's coworkers at Dubow Textile Inc. that another employee, 36-year-old Jordan Carpenter, had been spotted in the parking lot shortly before a gunshot was heard. He then allegedly got into his vehicle and left the premises.
Coworkers also indicated to police that Carpenter had a "bad temper" and that he had made several romantic advances toward Hammond, who was not interested. In a subsequent investigation, police found that Hammond and Carpenter had exchanged several angry text messages the night before she died. In the text messages, Hammond stated firmly that she did not want Carpenter to touch or manipulate her. She also requested him "not to make things uncomfortable at work."
While police were interviewing Dubow staff about the shooting, they learned that one employee was then on the phone with Carpenter and that he was currently located at his sister's home in Sauk Rapids, just a few miles away. Police found Carpenter there and arrested him without incident just before 10 a.m. During the arrest, they reportedly recovered a 9mm handgun and a loaded magazine with rounds matching a casing found at the scene. Carpenter was then booked on one charge of second-degree murder.
In subsequent conversations with police, Carpenter supposedly admitted that he had been walking toward Hammond's vehicle when she was killed and that he had heard a gunshot. He then said he fled the scene because the sight of Hammond's severely injured body "traumatized" him.
"He didn't render aid, go to work, nor did he call 9-1-1," police said.
Carpenter never admitted to killing Hammond.
Dubow CEO Rob Dubow said that management did not know that Carpenter had allegedly been harassing Hammond.
"Unfortunately, we had no idea," Dubow stated. "Any time there is anything that requires our intervention, we step in. But in this case, we had no indication that there was anything awry."
"Quite honestly, it's my worst nightmare," he added.
It is unclear when Carpenter is expected to appear in court.