First lady Melania Trump did not believe sexual assault allegations brought forth by Christine Blasey Ford during Brett Kavanaugh's contentious Supreme Court confirmation hearings last summer, a new book alleges.
The book — "Justice on Trial: The Kavanaugh Confirmation and the Future of the Supreme Court," which is set to release Tuesday — reveals that Melania told President Donald Trump she believed Ford was lying about Kavanaugh assaulting her.
"You know that woman is lying, don't you?" Melania reportedly told the president, the book claims, according to the New York Post.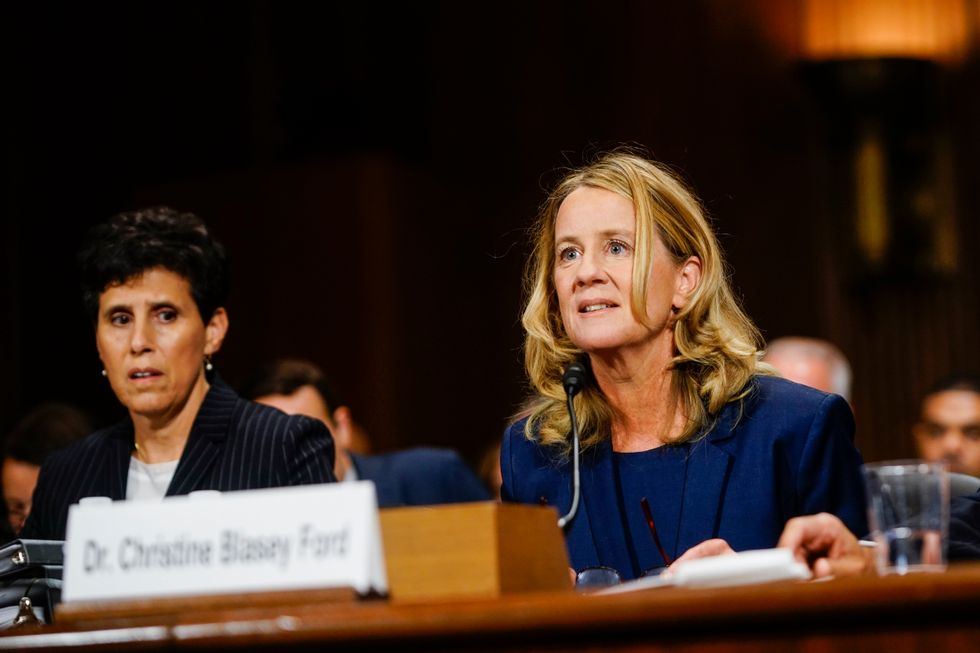 Melina Mara-Pool/Getty Images
More than one week after Kavanugh's Senate confirmation hearings, Ford came forward with allegations that Kavanaugh sexually assaulted her at a house party in suburban Maryland in the summer of 1982. Kavanaugh vehemently denied all allegations against him.

Kavanaugh's confirmation came to a dramatic climax in late September when Ford testified before the Senate Judiciary Committee under oath, forcing Kavanaugh to re-testify before the committee to defend himself and his family.
Kavanaugh was confirmed one week later, despite the mainstream media helping promote other Kavanaugh accusers.
According to the Post, the book, written by Mollie Hemingway and Carrie Severino, use the first lady as an example of how "millions of other women and men" did not believe Ford, despite the media reporting her allegations as uncontested fact.
"Her credibility, if anything, was viewed as stronger because of her lapses in memory and because the odder parts to the story, such as her description of how she came to tell her husband about the assault," Hemingway and Severino write. "Despite the holes in her story, the media clung to these details."
Meanwhile, another excerpt from the book reported by Fox News revealed the White House had dirt on Ford, but ultimately chose not to go public with it, instead allowing Kavanaugh to defend himself.