Michigan Democratic Gov. Gretchen Whitmer is backing down in the face of a pro-life activist's federal lawsuit against her and Detroit police.
What are the details?
You might recall that Andrew Belanger and a handful of other pro-life activists were holding signs in front of Scotsdale Women's Center and Family Planning on March 31 when at least eight police officers showed up and threatened them with jail if they didn't leave.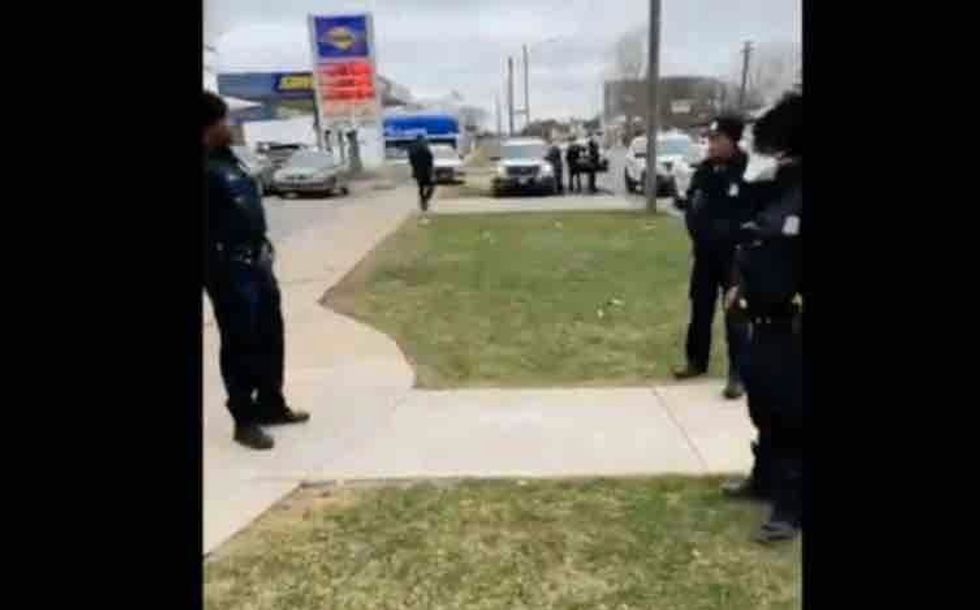 Image source: YouTube screenshot
The cops said the activists were violating Whitmer's stay-at-home order put in place to fight the spread of the coronavirus pandemic. And like many other states, Michigan is allowing abortion clinics to stay open as an essential business.

And even though the stay-at-home order allows individuals to be outside, the officers told the pro-lifers their activity wasn't essential.
At one point, a pro-life activist asked the officers if he and his fellow activists could pray for them — and then as the prayer began, at least three officers turned and walked away: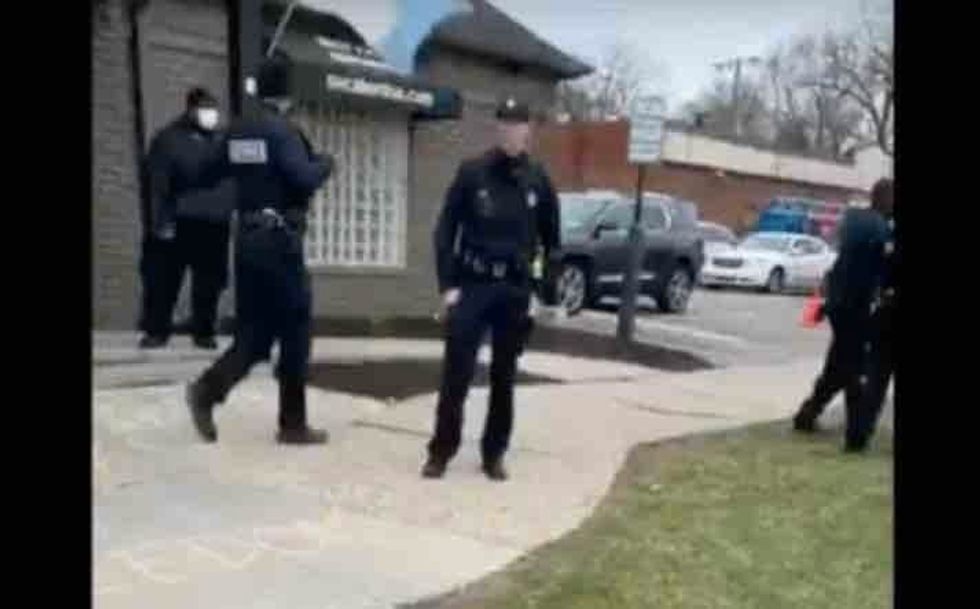 Image source: YouTube screenshot
Another two officers who'd also been debating the pro-lifers appeared to bow their heads during the prayer: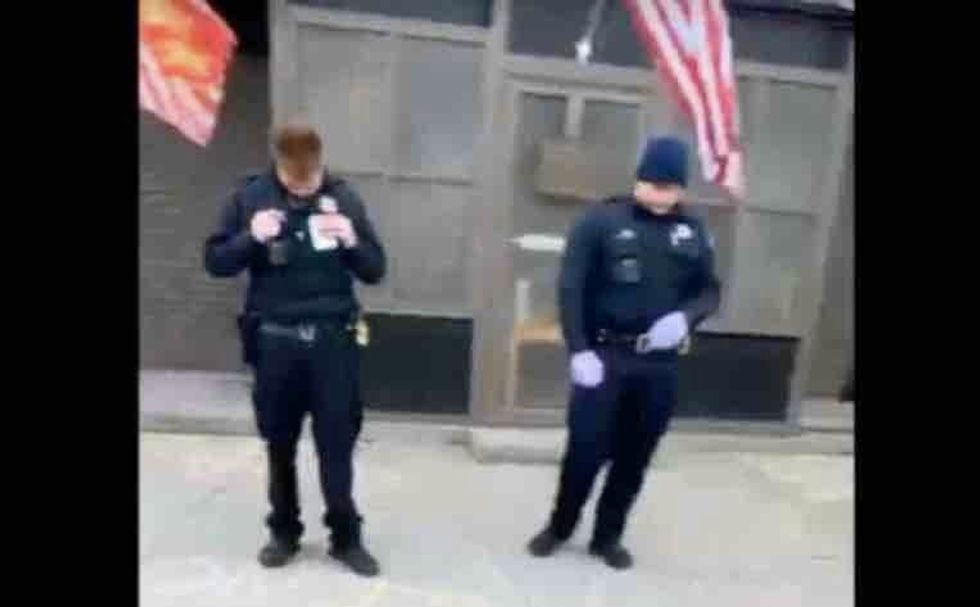 Image source: YouTube screenshot
Soon all the officers were gone, but a ticket was written up for the pro-lifers' misdeed.

Here's video of the incident:
Detroit Police Deem Abortion Essential - Freedom of Religion Non-Essential youtu.be
What happened next?

A week after that ticket was issued, Whitmer "clarified" her stay-home order to exempt those engaging in activity protected by the First Amendment, the Detroit News reported.
You see, Belanger filed a federal lawsuit against Whitmer and Detroit police shortly after the citation, the paper said. Robert Muise, a lawyer for Belanger, added to the News that his client would view the lawsuit's goals "accomplished" if the city agreed to dismiss the citation.
Detroit police did not immediately respond to an email seeking comment, the paper said.
Whitmer's office on April 3 said the governor had carefully considered the orders and was "confident that these actions are lawful and necessary to protect the health and safety of Michiganders during this unprecedented public health emergency," the paper reported.
Last week, Whitmer's office clarified online that "persons may engage in expressive activities" as long as they comply with social distancing measures, the News noted. The addendum also "made clear what was always the case: that the constitutional protections remain in place and the governor is fully committed to protecting them," Whitmer spokeswoman Tiffany Brown told the paper.
More from the News:
Muise, a lawyer with the conservative, Ann Arbor-based American Freedom Law Center, had argued that the citation violated Belanger's First Amendment right to free speech and free exercise of religion and his 14th Amendment right to equal protection. He further argued Belanger's activity should have been allowed under Whitmer's original March 23 stay-home order because it exempted outdoor activity.
Not Whitmer's first about-face
Earlier this month Whitmer's administration requested an emergency supply of hydroxychloroquine and chloroquine — the anti-malarial drugs touted by President Donald Trump — just one week after she sent a notice to physicians demanding they not prescribe the drugs to treat COVID-19 patients.
Anything else?
Whitmer last week also ordered Michigan residents to remain in their homes and to stop traveling between residences, effective Saturday, with very few exceptions.
"All public and private gatherings of any size are prohibited," Whitmer said during a Thursday news conference. "People can still leave the house for outdoor activities."
This story has been updated to include the April 3 statement from the governor's office