A mugger who was on parole for attempted robbery died after two men he tried to rob with a fake gun Sunday on Staten Island turned the tables on him and fought back, the New York Daily News reported.
The pair of men Robert Compton tried to rob used martial arts to defend themselves, WABC-TV reported.
What are the details?
Compton, 33, allegedly approached the men around 1:55 a.m. near Pacific Avenue and St. Albans Place in the Eltingville neighborhood as they walked home from a bar, police and sources told the Daily News.
Compton allegedly told them to "give me all your s**t," sources added to the paper.
But one of the men grabbed the fake gun, and the pair fought back, wrestling with Compton and restraining him as one of them got behind Compton, grabbed him around the neck, and pulled him to the ground while the other called 911, sources told the Daily News.
Compton fell unconscious during the struggle, the paper noted.
"He robbed us at gunpoint," one of the men told responding officers, according to the Daily News.
Police performed CPR on Compton before he was rushed to Staten Island University Hospital North where he died, the paper reported, adding that the two men were taken to the same hospital for treatment of minor injuries.
What else do we know about Compton?
Compton had a long criminal history, sources told the Daily News, which also included grand larceny. WABC said he also assaulted a police officer.
He spent over four years in prison for an attempted robbery charge and was paroled in December 2019, the paper said.
The city Medical Examiner performed an autopsy on Compton's body but said more tests are needed to determine his exact cause of death, the Daily News noted.
Compton's family has questions
New York City police and the Richmond County District Attorney's Office are looking into why Compton died during what police said was an attempted robbery, WABC said.
Compton's family has questions, too.
"It sounds like it should be investigated a lot more," cousin George Pirola noted to WABC.
"So, two guys, why didn't they just hold him down, call 911. That's that," Pirola added to the station, noting that "I'm experienced in martial arts; my wife is too, and you know when you have somebody passed out, and you let it go at that point."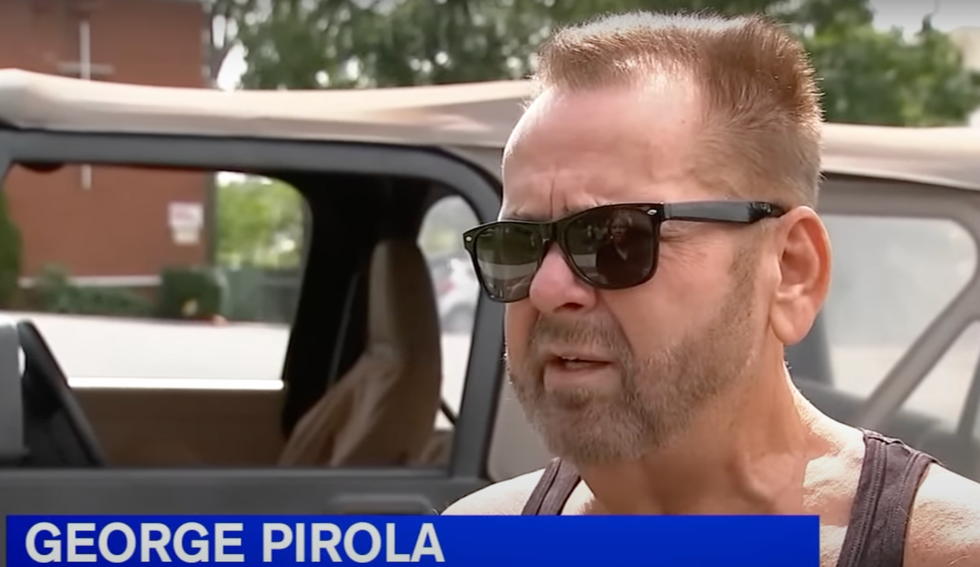 Image source: YouTube screenshot
Pirola also told WABC that "it didn't sound right to me. You know, two martial arts guys from what I read knocked the gun out of his hand and then choked him out. But they choked him to death. Basically they killed the kid after they had him choked out."
Despite Compton's criminal history, Pirola added to the station that "he's got some scrapes, but nothing like that. I couldn't imagine him trying to do something like that."
The other side of the story
"I've known him since he was a little boy," Richard Vitale said of one of the men who turned the tables on Compton, according to the Daily News. "He's a stand-up guy. I heard a rumor that he took karate. He's outgoing, he has a lot of friends. He gets along with everybody. He'd be the last person I would think would be connected to this."
Vitale added to the paper that he believes his neighbor was in the "wrong place" at the "wrong time."
The attorney representing the two men told the Daily News they were "clearly acting in self defense."
"Our clients, two hard working young men, were the victims of a terrifying armed robbery by a career criminal," Louis Gelormino noted to the paper. "We are grateful that the District Attorney's Office and the NYPD conducted a complete and thorough investigation of this matter. Our prayers go out to the family of the deceased."
The men who fought Compton are both 29 years old, according to WABC. But the Daily News reported that they are both 33.
Family left with questions after attempted robber found dead in NYCyoutu.be