When Senate Democrats tweeted a poll this weekend asking whether people would prefer to see more Supreme Court Justices like Ruth Bader Ginsburg, or more like Brett Kavanaugh, things didn't go according to plan.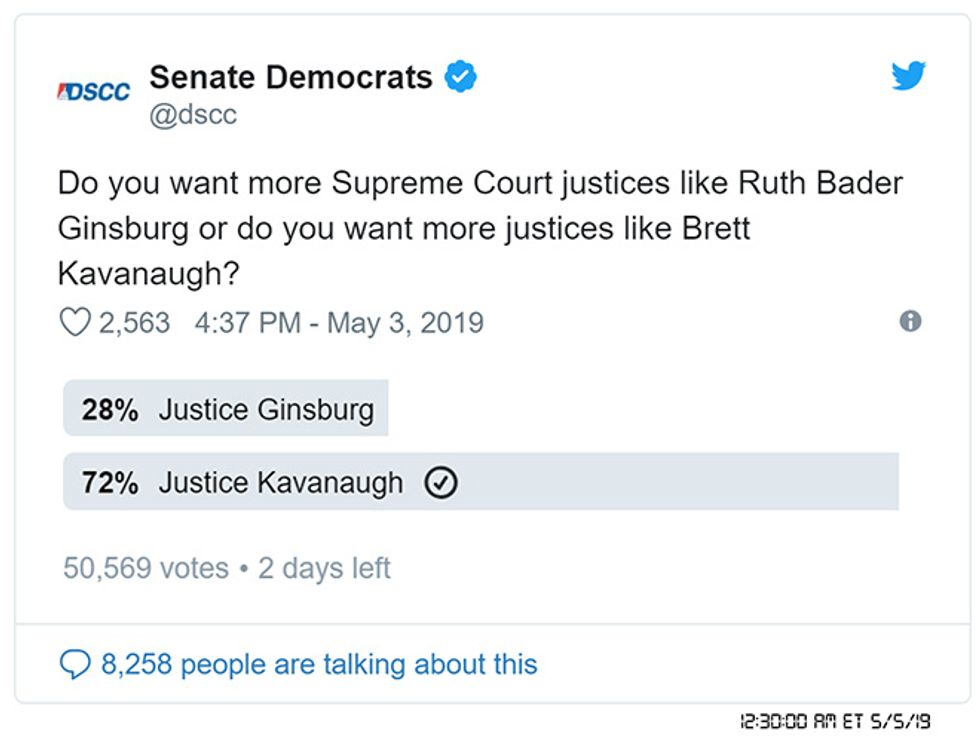 But as pointed out, things can change in heartbeat online. There was no guarantee the poll would finish on schedule with Kavanaugh still well ahead of Ginsburg, and in fact, it did not. It ended much earlier.


They scrapped it. With no explanation, not that one was needed.
Please indulge this emoji. 😂