News cameras captured rather chilling footage of fences going up around GraceLife Church near Edmonton, Alberta, on Wednesday morning as police and health officials shut down the place of worship for failure to comply with COVID-19 mandates, Global News reported.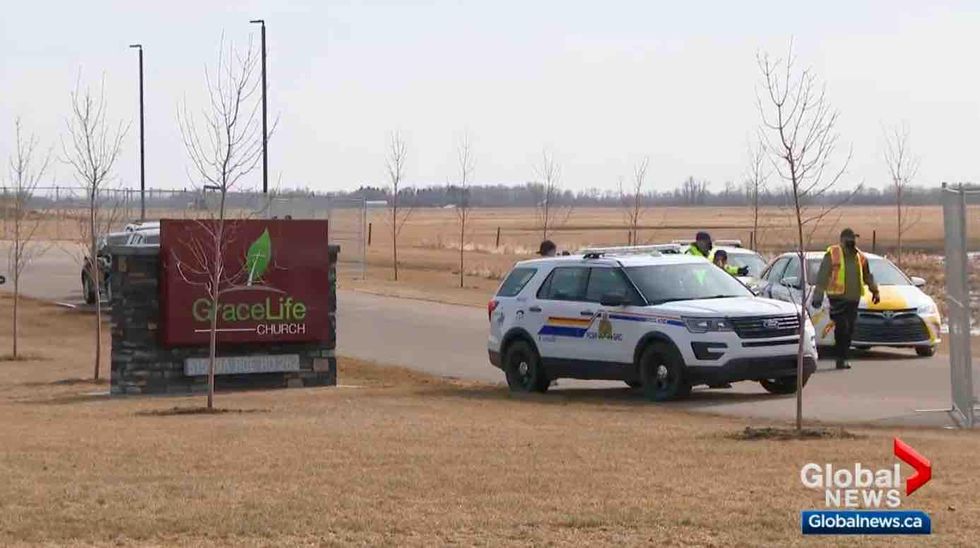 Image source: Twitter video screenshot
What are the details?
"Alberta Health Services physically closed GraceLife Church and has prevented access to the building until GLC can demonstrate the ability to comply with Alberta's chief medical officer of health's restrictions," AHS said in a statement, the outlet noted.
Fences went up around GraceLife Church Wednesday morning as AHS physically closed the building west of Edmonton for… https://t.co/N0ZJuxSCeo

— Global Edmonton (@Global Edmonton) 1617819406.0
Health Minister Tyler Shandro told Global News that things got heated in December when AHS started enforcement at the church.
The province's public health orders indicate that face masks are mandatory and churches are restricted to 15% of fire code capacity, the outlet said. However, when police and AHS inspectors entered church property several times during services to ensure rules were being followed, officers said "the church did not comply with the restrictions," Global News said.
In addition, GraceLife's parking lot was packed on Good Friday and Easter Sunday, the outlet added.
"The prosecutors, the public health inspectors, and the police who were involved showed a great amount of patience and trying to work with the community as a first response to get them to comply," Shandro told Global News.
'Draconian and aggressive' measures
John Carpay — an attorney for GraceLife's pastor, James Coates — told CBC News that the government's closure of the church is over the top.
"I'm very disappointed to see this kind of draconian and aggressive enforcement of health orders when these health orders themselves are being challenged in court," Carpay noted to the network. "It shows a very aggressive government that is not answering questions about its policies, but wants to push its weight around and try and make an example out of GraceLife Church."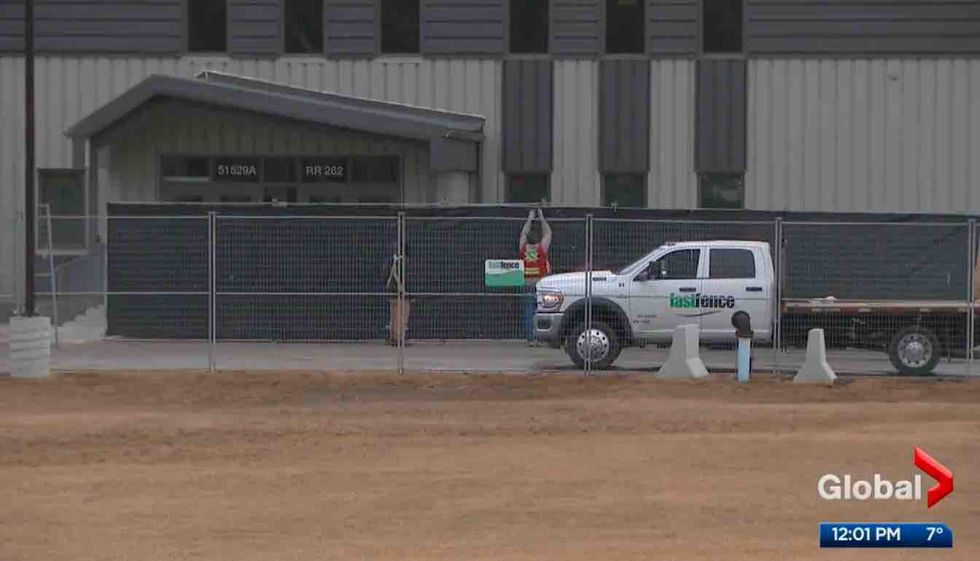 Image source: Twitter video screenshot
Carpay added to CBC News that he hadn't spoken to Coates and that while he's unsure what would happen Sunday, he guessed a worship service would be held elsewhere.
Pastor had been in custody for over a month
AHS said it received 105 complaints from the public about the church between last July 10 and Tuesday of this week, CBC News said, adding that AHS said it's conducted 18 inspections at the site in that time frame and that violations were observed at each visit.
More from the network:
Coates was charged in February with violating COVID-19 public health orders.

After he was charged, Coates was jailed for refusing to comply with a bail condition that he only hold services in compliance with public health orders.

In early March, his lawyers appealed with the argument that it would go against the pastor's conscience before God not to lead worshippers.

Coates spent 35 days in custody before pleading guilty to a charge of breaching bail and was fined $1,500. He returned to the pulpit on March 28.
Fence goes up around GraceLife Church in Alberta after health officials "physically close" facilityyoutu.be