A school in Sacramento, California, suspended two black students after fake money containing racist imagery against black people circulated throughout the campus last week, the Sacramento Bee reported.
What are the details?
Sacramento City Unified School District officials told KOVR-TV the fake money handed out Tuesday at Kit Carson International Academy was for buying fried chicken and alcohol and contained the N-word as well as a derogatory image of an African-American.
The Bee said Principal LuTisha Stockdale wrote in a now-deleted Facebook story post, "I'm sooooo pissed!!!!! To answer your question 2 Black students made these and were passing it around." The paper said efforts last week to reach Stockdale were unsuccessful.
"I've been on an emotional roller coaster today. This is the third time we've had perpetrators of a racially motivated incident identified as African-Americans," Sacramento attorney Mark Harris — contracted last year by the district as a diversity, equity, and inclusion monitor — told the Bee. "It's pretty bad when our kids, for whatever reason, think that it would be popular for them to have a negative depiction of our own."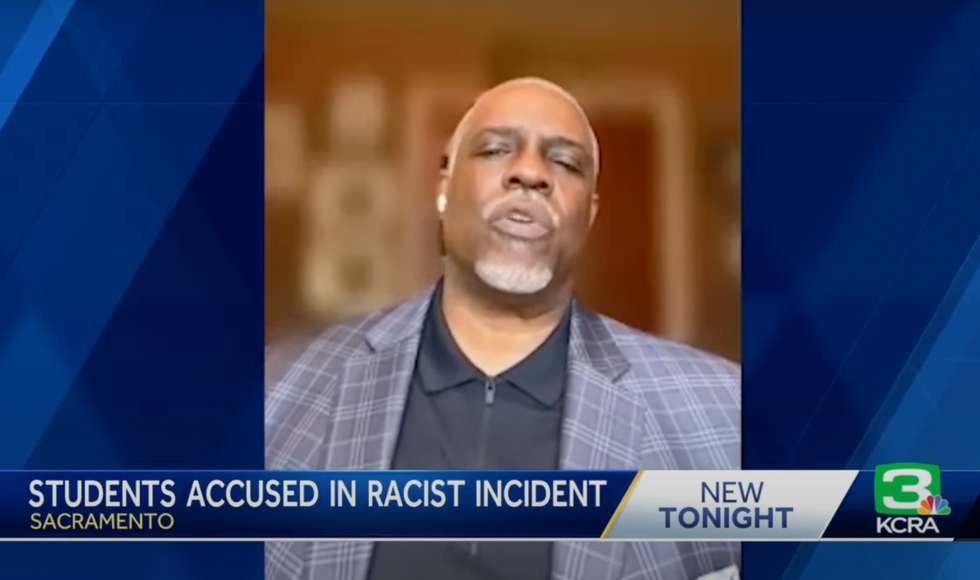 Image source: YouTube screenshot
The paper said Harris was referring to a pair of previous incidents. The Bee said the first was when a black student at C.K. McClatchy High School wrote "colored" and "white" over water fountains on campus last year.
Interestingly, Harris at the time told KOVR-TV that he didn't consider the water fountains incident racist because of the race of the student: "I don't believe that those words that were on those water fountains were racist. I do not believe they were hate crime or hate speech. Part of it, quite honestly, is because the admitted perpetrator is an African-American young woman."
The Bee added that the other incident Harris was referring to involved a black student who wrote racist graffiti in a hallway at Rosemont High School last year.
Anything else?
District spokesman Brian Heap offered additional information about the Kit Carson incident to the paper, noting that "one student printed [the money], who gave it to another student, who gave it to somebody else. We don't know how widespread the dissemination was on campus. We do know that more than one of these were handed out because the principal actually saw some on the ground."
Heap added that "it really speaks to our need as a district to do more in terms of fully educating kids about the history behind this word and just try to clear up some of the [misconceptions] they must have that led them to use it so cavalierly," the Bee reported.
2 students involved in racist incident at Kit Carson school in Sacramento, district saysyoutu.be
Like Blaze News? Bypass the censors, sign up for our newsletters, and get stories like this direct to your inbox. Sign up here!