More than 200 people were brutally murdered and hundreds others injured in Sri Lanka on Easter Sunday in what appears to have been coordinated attacks on churches and luxury hotels.
The shocking attacks have left the country, an island-nation just off the southeastern coast of India, in a state of complete lock-down, according to CNN.
Here's everything we know so far:
As of 10:00 a.m. EST, 207 people were confirmed dead while more than 450 others were reported injured
The first wave of attacks targeted Sri Lanka's minority Christian community with bombings at three churches in the cities of Colombo, Negombo, and Batticaloa
Additional blasts hit three luxury hotels in Sri Lanka's capital city of Colombo
A seventh and eighth blast occurred Sunday afternoon outside the Dehiwala Zoo and near house in Mahawila Gardens, authorities said
Defense Minister Ruwan Wijewardena described the coordinated attacks as a terrorist incident, Fox News reported
No terrorist group has yet claimed responsibility for the attacks
Sri Lankan officials have arrested seven individuals they claim are responsible for the attacks
Officials believe suicide bombers carried out the attacks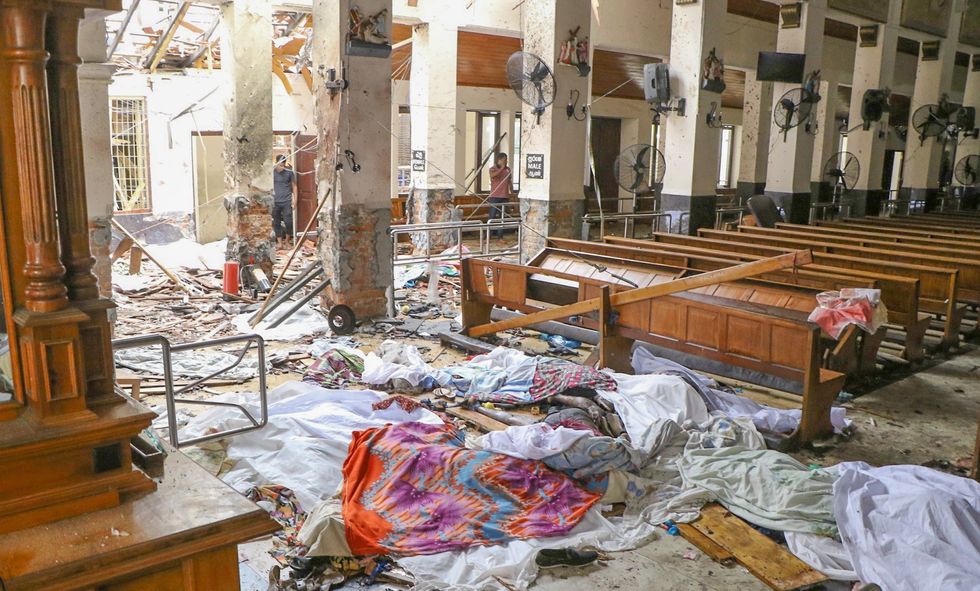 Chamila Karunarathne/Anadolu Agency/Getty Images
"It was a river of blood," one witness told the New York Times. "Ash was falling like snow. I saw limbs and heads. There were children too."

The attacks earned global condemnation Sunday morning, including from Pope Francis. It is estimated that more than 80 percent of Sri Lankan Christians are Roman Catholics.
President Donald Trump said on social media the U.S. stands prepared to help Sri Lankan authorities following the tragedy.
This is a breaking news story. Refresh the page for updates.