© 2023 Blaze Media LLC. All rights reserved.
Public school says it's searching student lunches brought from home, confiscating 'excessive' chips, soda, candy
A western Pennsylvania public school district announced that one of its schools was to begin searching student lunches brought from home this week and confiscating "excessive" quantities of chips, soda, candy and other snacks.
What are the details?
The Aliquippa School District posted a Facebook message saying that "due to the excessive amounts of outside snacks" being brought into Aliquippa Junior/Senior High School — including "shopping bags full of chips" and "bottled and canned drinks" and "candy" — starting April 4, each student is limited to bringing to school up to one 4-ounce bag of chips and up to one 20-ounce bottled or canned beverage, WPXI-TV said.
If more than the allotted items are brought to school, authorities will throw them out, the message said. In addition, the rule also applies to students who bring their lunches to school — which will be searched.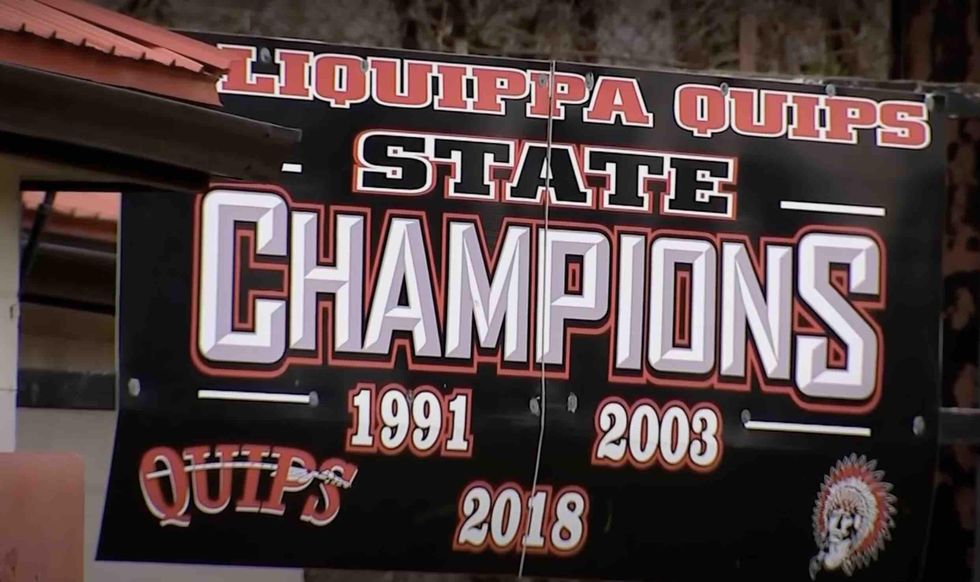 Image source: YouTube screenshot
Aliquippa is about 40 minutes northwest of Pittsburgh.
'Lunch Police'
Some folks were none too pleased by the announcement.
"You're going to tell parents what they can and cannot send for their child to eat? That's absurd!" one Facebook commenter wrote back, according to the Centre Daily Times. "Maybe if school lunches weren't so tiny and gross they wouldn't need to bring extra snacks."
Another commenter called school officials the "Lunch Police" and suggested they "stay out of the parenting business and focus on giving our kids a quality education," the paper added.
However, some agreed with the new rule.
"I don't remember being allowed to have food outside of the cafeteria when I was in school, so I find it weird that the school district even has to request this," one person said, according to the Centre Daily Times.
Parent Janisha Walker told WXPI that she's "seen some of the snacks kids are bringing in when I drop my daughter off" and added that she's asked her daughter, "Are they setting up a small store? Why are they carrying a variety box of chips and two liters of soda into the school?"
Superintendent Phillip Woods added to the station that some students also are selling and trading snacks, which has led to arguments and distractions, so the district wants to minimize that.
'If you are an Internet heckler'
The district's post garnered hundreds of critical comments since it was posted last week, NBC News reported, adding that the post was deleted by Tuesday morning. The network also said a district spokesperson did not respond to a request for further comment or answer why the post was deleted.
However, NBC News said that before deleting the post, the district offered the following to commenters: "Thank you all for your feedback. If you have children in the district please contact your building principal. If you are an Internet heckler, continue as you were."
A Snack Crackdown At A Pennsylvania School Sparks Backlash From Parentsyoutu.be
Want to leave a tip?
We answer to you. Help keep our content free of advertisers and big tech censorship by leaving a tip today.
Sr. Editor, News
Dave Urbanski is a senior editor for Blaze News.
DaveVUrbanski
more stories
Sign up for the Blaze newsletter
By signing up, you agree to our
Privacy Policy
and
Terms of Use
, and agree to receive content that may sometimes include advertisements. You may opt out at any time.