A Florida public school teacher could be in hot water after writing "WTF is this?" — a three-letter acronym for the exclamation "what the f***" — on a student's homework assignment.
What did the student's mother have to say?
Melinda Smith, the mother of the Rutherford High School student, told WJHG-TV she was shocked to see "WTF" at the top of her son's science homework sheet.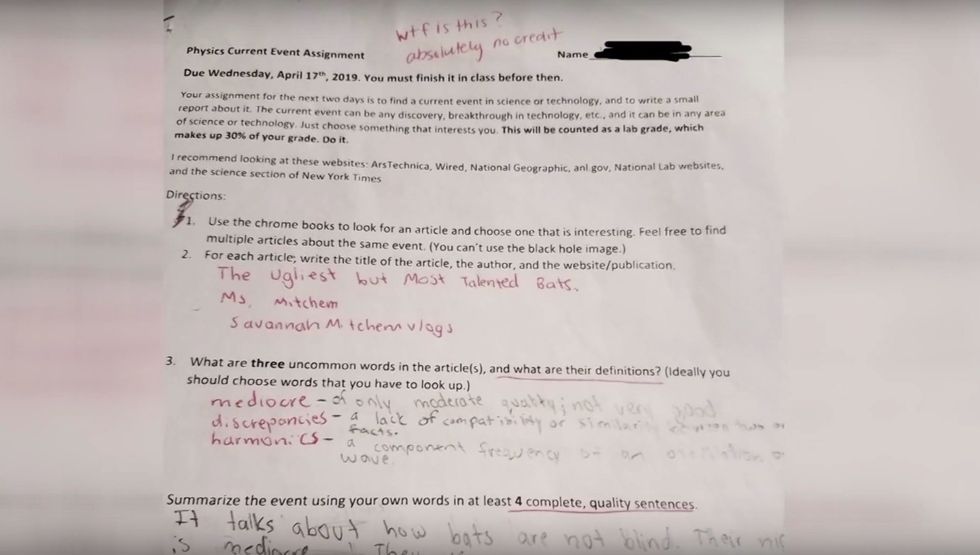 Image source: YouTube screenshot
"It wasn't anything about not getting the credit; it was more so the language that was very inappropriate and not acceptable for a teacher whatsoever," she told the station, adding that the teacher should be held accountable.
"I think for sure she needs to be reprimanded," Smith told WJHG. "I believe that something should be placed in her file."
The station said the teacher from the Springfield school doesn't want to respond publicly to the situation.
What does the school's principal have to say?

Principal Coy Pilson told WJHG the teacher's name isn't being released but steps are being taken to deal with the incident.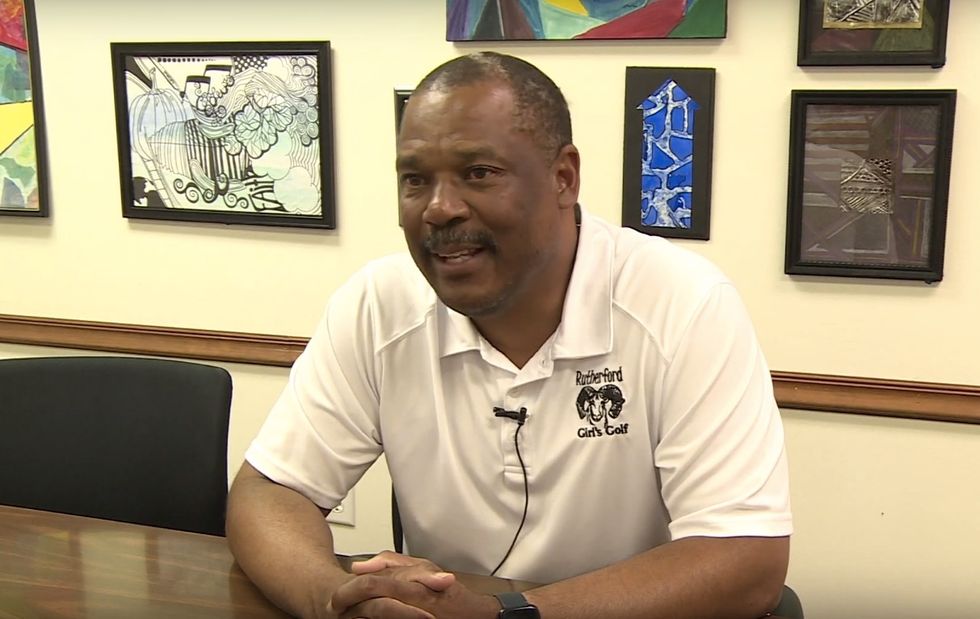 Image source: YouTube screenshot
Pilson added to the station that the teacher "was apologetic" and called the deed "a mistake on her part." But he also told WJHG all his teachers are "caring" and "loving" but "also human."

Florida teacher writes 'WTF' on student's homeworkyoutu.be