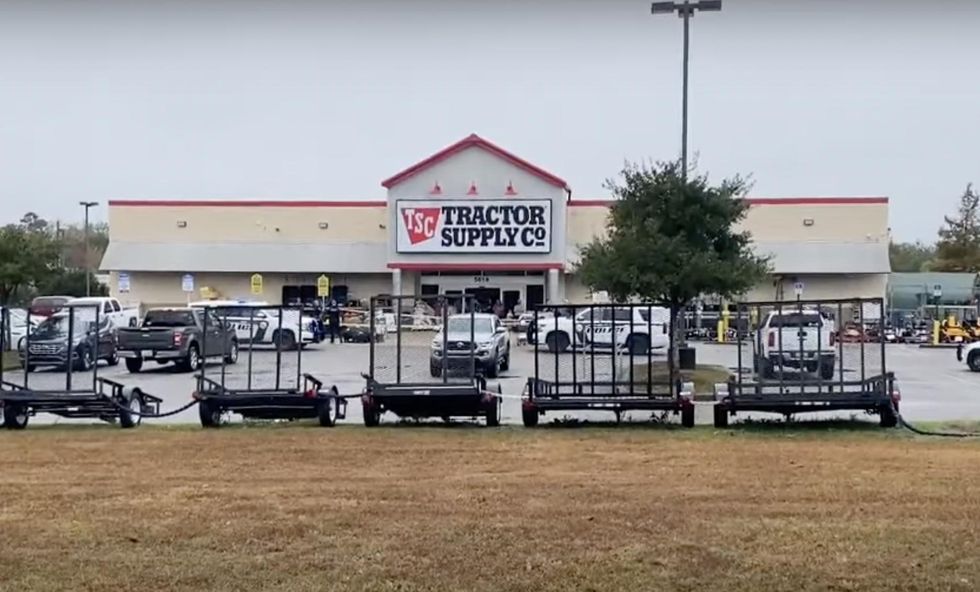 Image source: YouTube screenshot
Ryan Maxie and his fiancée, Katie Clark, were in the store's parking lot when they heard shots after two men loaded up a shopping cart with unpaid merchandise, WPMI said.
"I was trying to call 911 while we were seeing what was going on," Clark explained to the station.

Witnesses told WPMI a customer pulled one of the suspects, Toby Priest, out of the getaway SUV.
The other suspect, Troy Brown, was able to take off in the vehicle — but was stopped when a different customer shot out at least one of the vehicle's tires, the station said.
"They kind of beat on each other inside the car, the guy was trying to [hit the driver's hands] so he wouldn't start the car," Maxie told WPMI. "Unfortunately he was able to get it started and floored it back, so the guy had to step back so he didn't get hit. When he floored it back he came out this entrance ... and went to that light right there and hit a U-turn and kind of did a couple donuts in the road."
Mobile Police soon found the getaway SUV abandoned on Highway 90 at the Interstate 10 entrance — with at least one flat tire, the station said.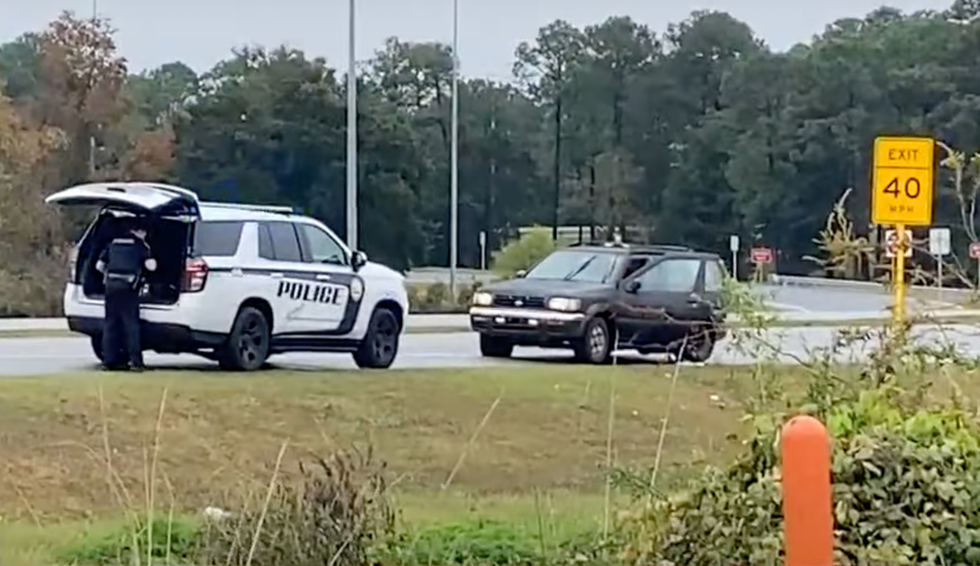 Image source: YouTube screenshot
Maxie and other witnesses said police eventually found Brown, who was wearing different clothes, WPMI reported.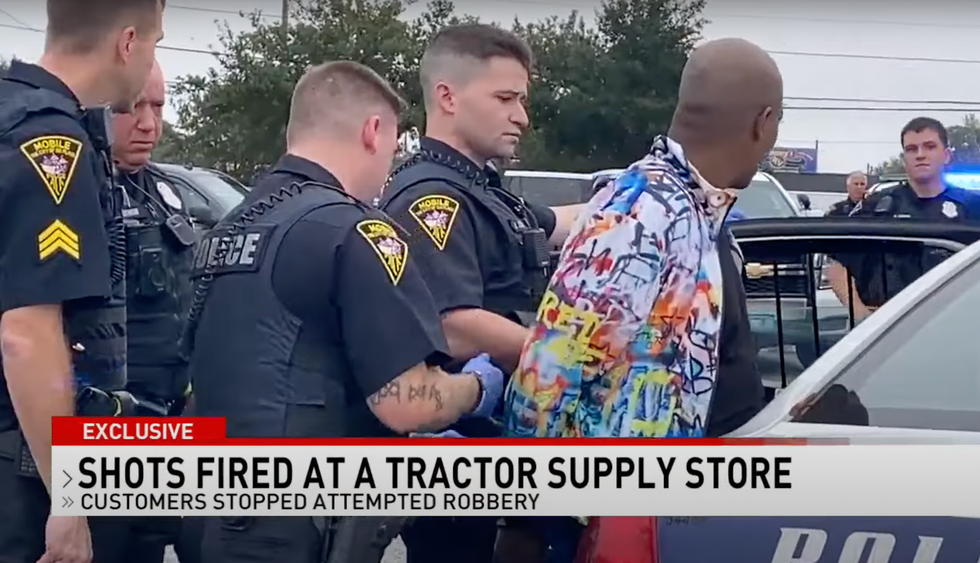 Image source: YouTube screenshot
Brown and Priest were booked into Mobile Metro Jail and are being charged with third-degree felony theft, the station said. Both suspects were in the jail Monday morning.
'Everyone is walking around with guns in Theodore'

Maxie also shared some advice for crooks who try their luck in his neck of the woods.
"Don't come to Theodore and rob a Tractor Supply without knowing the person is going to have a gun," he told WPMI with a chuckle. "Everyone is walking around with guns in Theodore."
Shots fired as shoppers fight back in Tillman's Corner store parking lot - NBC 15 WPMIyoutu.be