Surveillance video recorded the horrifying moments when four juveniles physically attacked and robbed a 70-year-old woman Sunday in San Francisco — one of them actually kicked her square in the face.
But when the terrified woman tried to get away and was unable to shut a door, the juveniles returned and beat and robbed her again.
What are the details?
The victim — who wanted to be referred to only as Mrs. Ren and was confined to a bed due to her pain from the brutally attack — spoke to KGO-TV so that viewers will be aware of dangers in the city, even in broad daylight.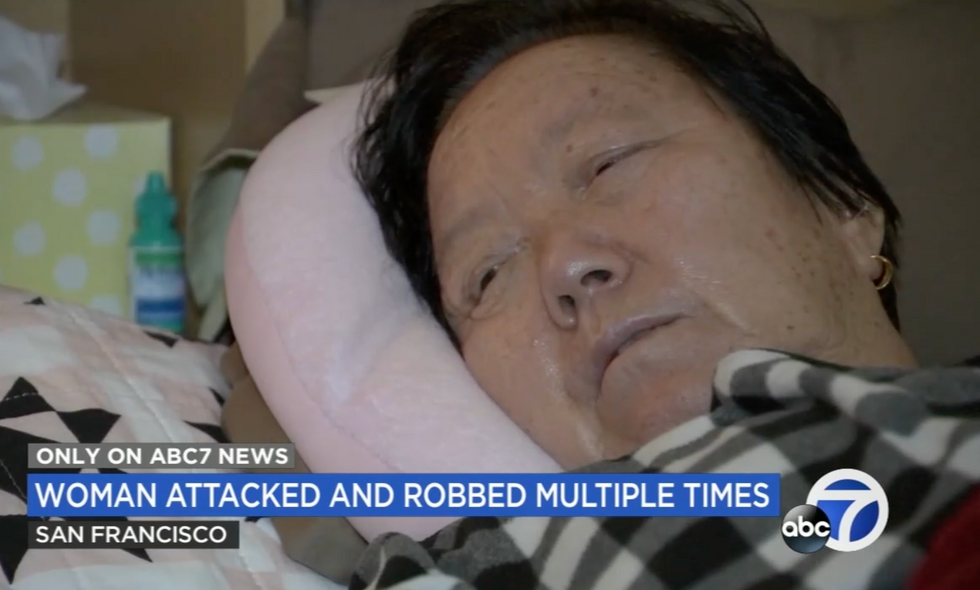 Image source: KGO-TV video screenshot
Mrs. Ren told the station through an interpreter that the group asked her what time it was, and she recalled that she replied, "5 o'clock" and then showed them her watch because she wasn't sure they understood her.
"They search my body, and I quickly realize they're up to no good," Mrs. Ren told KGO, adding that soon, her attackers knew she had an iPhone 7.
Video Mrs. Ren's housing complex gave to police shows the suspects followed her into the elevator because she refused to give up her phone.
"They got really mad and pulled me down," Mrs. Ren told KGO, after which video shows one of the attackers kicking her in the face.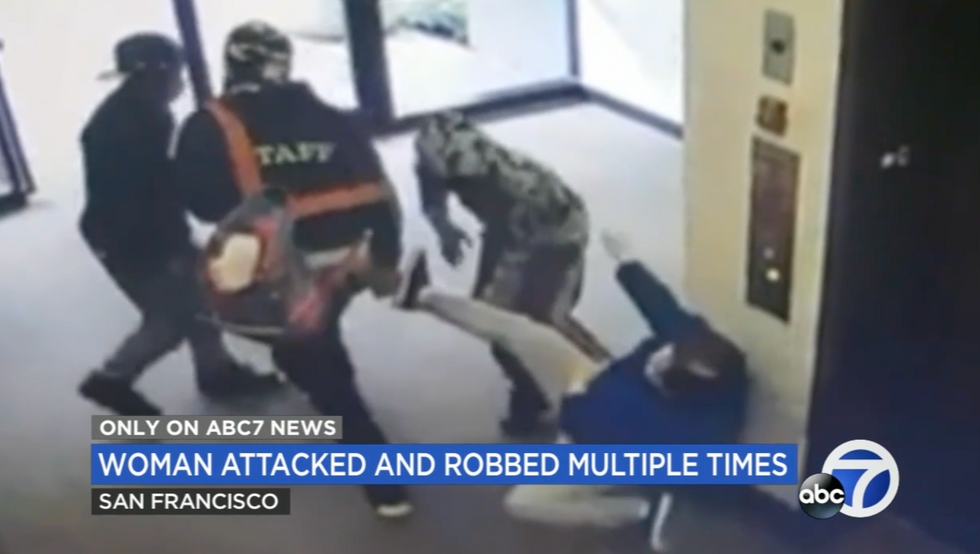 Image source: KGO-TV video screenshot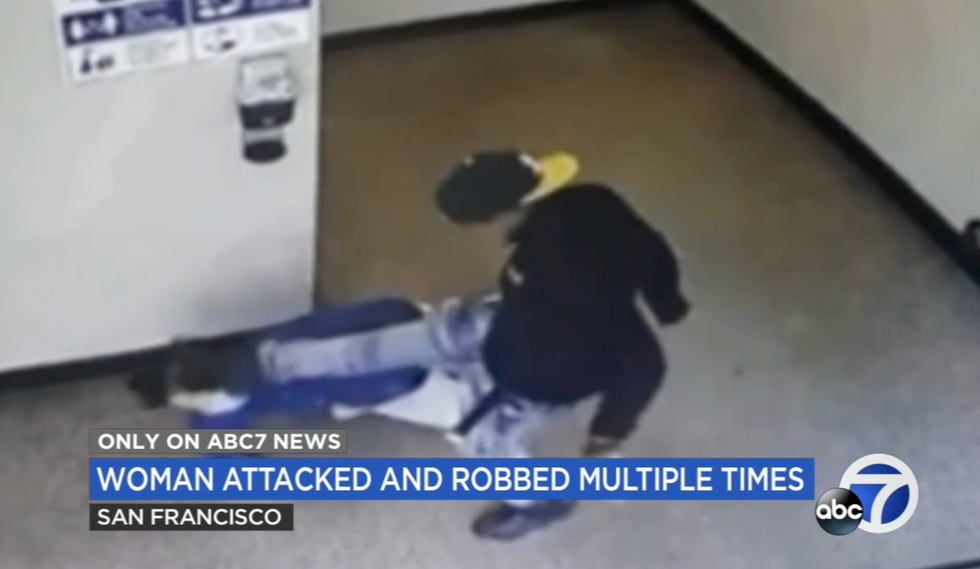 Image source: KGO-TV video screenshot
She added to the station that they punched her in the head several times, pulled her down, and repeatedly kicked her.
But when Mrs. Ren tried to hide in the hallway and was unable to close the door, the suspects returned yet again — and this time they were after her keys and decided to continue beating her, KGO said.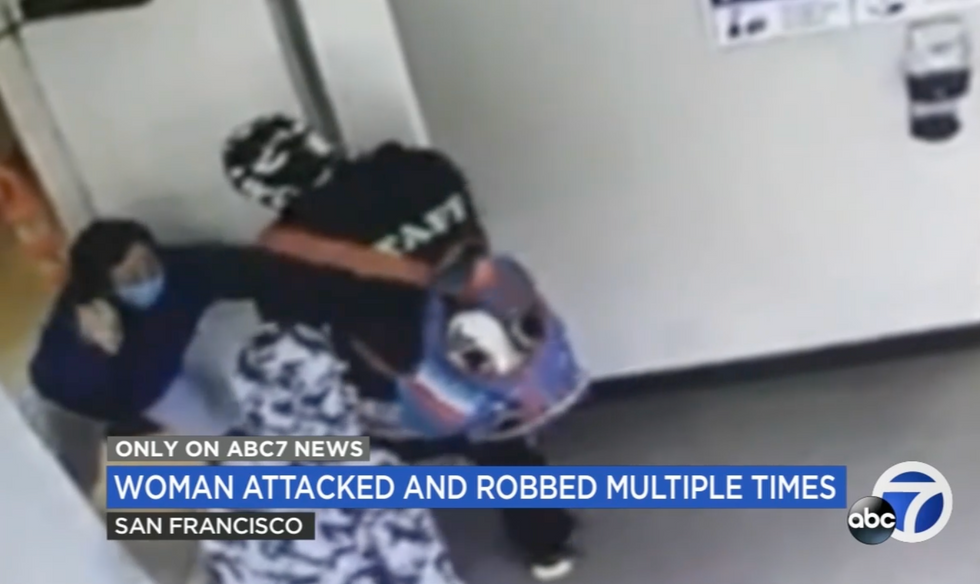 Image source: KGO-TV video screenshot
Mrs. Ren's daughter began to sob at that point of the retelling, the station noted: "I never expected this to happen to us ..."
What's more, both Mrs. Ren and her daughter can't sleep as a result of their trauma, KGO said.
Anything else?
Police told the station the department's Community Engagement Division is working with the family and offering resources so they can recover and heal. Those with information about the case can call the SFPD tip line at 415-575-4444, adding that the calls can be anonymous.