Back in January, a story emerged about a gay male who impregnated his transgender partner who identifies as male — and the birth of the Texas couple's baby came to light in March.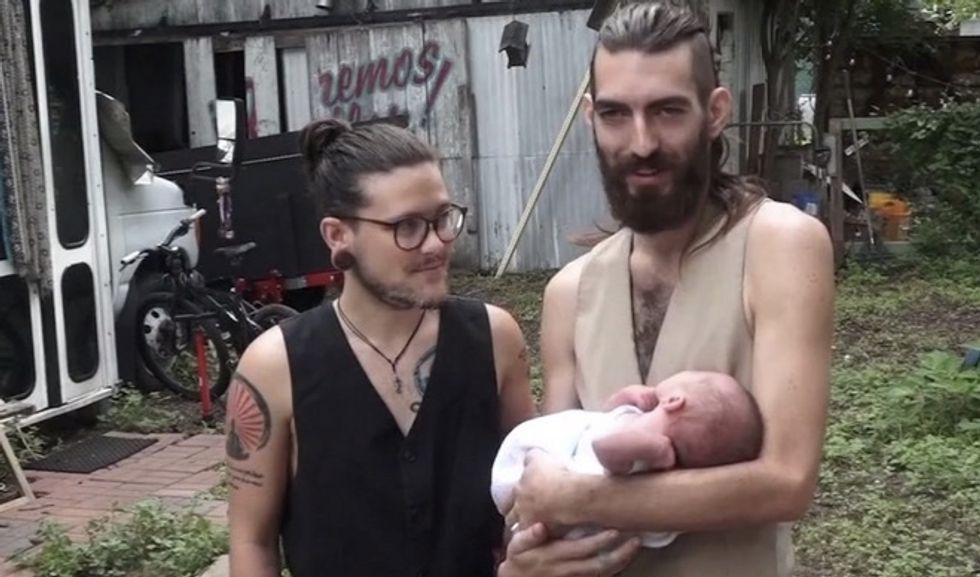 Image source: KENS-TV video screenshot
Now a documentary about another transgender male — and the ups and downs involved in Freddy McConnell's pregnancy — is hitting the film festival circuit. It's titled, "Seahorse: The Dad Who Gave Birth," because male seahorses give birth to their young.
The Guardian put together an extensive profile on McConnell — who was born female and is gay — noting the birth of baby Jack and everything that led up to it:
Be sure to pick up your copy of @guardian this weekend to read the most fantastic interview with our Freddy McConne… https://t.co/xNoPmvsFQY

— United Agents Books (@United Agents Books) 1555674603.0
Here's the description of "Seahorse" trailer on YouTube:

One trans man's pioneering quest to fulfill an age-old desire: to start his own family. Freddy is 30 and yearns to start a family but this poses unique challenges. He is a gay transgender man. Deciding to carry his own baby took years of soul searching, but he was unprepared for the reality of pregnancy, both physically and challenging society's fundamental understanding of gender & family. To him what feels pragmatic, to others feels confronting; this was not part of his plan. Against a backdrop of hostility towards trans people, he is forced to confront his naivety. Made with unprecedented access & collaboration, it's an audacious & lyrical story about what makes us who we are. This is the story of the dad who gave birth.
'I feel like a f***ing alien'

McConnell — a 32-year-old who lives in Great Britain — started taking testosterone at 25 and had "top surgery" to remove breast tissue a year later, The Guardian said. McConnell considered a hysterectomy, the paper said, but never went through with it — as having children was on McConnell's mind.
"In the film, we see how discombobulated McConnell becomes when he stops taking testosterone as he tries to conceive, using a sperm donor, and his body, in effect, goes into reverse," The Guardian noted. "He starts having periods again ('I don't like the idea that I've got tampons in my bag,' he winces); his facial hair gets wispier, his hips broaden, his tummy softens, and he starts to speak less from his chest and more from his throat. 'Every time I think about it, I think, "What the f*** am I doing?"' he says. At one point, a tearful McConnell sobs into the camera in the middle of the night: 'I feel like a f***ing alien.'"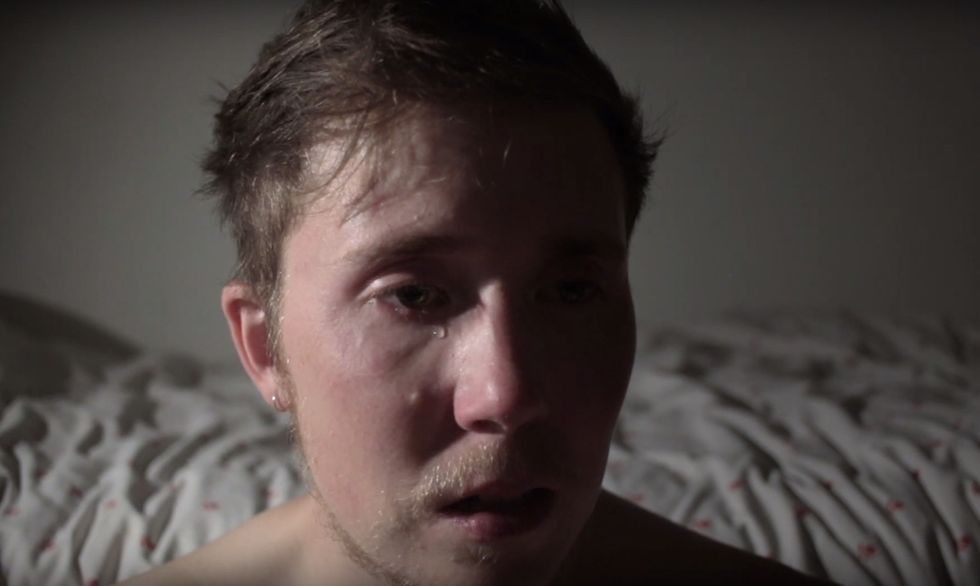 Image source: YouTube screenshot
Normalizing transgenders
McConnell also told the paper that "the thing he most wants the film to do is normalize trans people."
"It sounds wishy-washy, but I thought it could be a good opportunity to spread empathy," McConnell added to The Guardian. "I think empathy is key in convincing people that trans people are actually quite normal, and live lives that are not sensational or scary."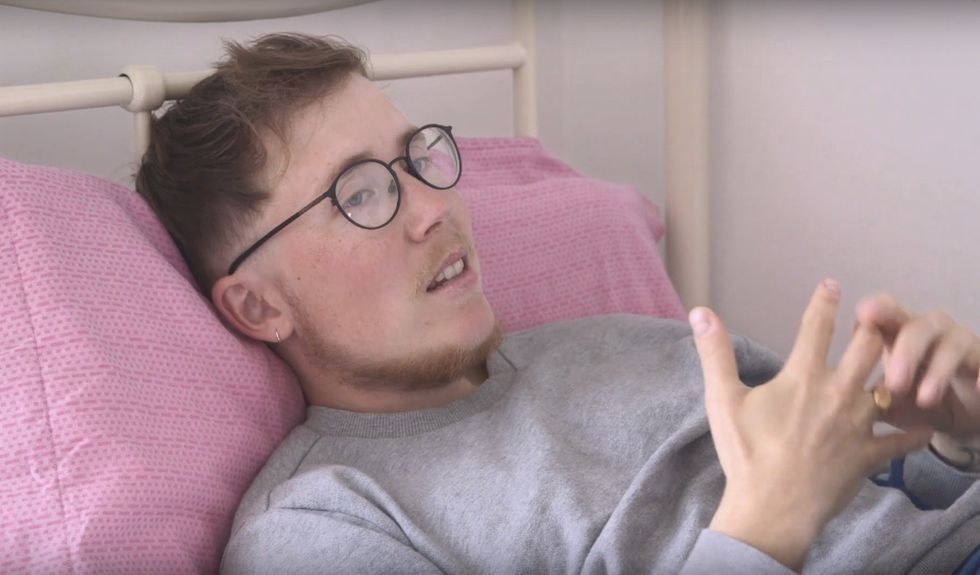 Image source: YouTube screenshot
As you probably expect, McConnell disagrees with the notion that biology is fixed and that trans women are not really women and trans men are not really men, the paper said.
"Many of these people haven't met a trans person, and the monstering and caricaturing is not based on reality," McConnell added to the Guardian. "Not everyone gets a chance to meet a trans person — but that is often what changes everything for someone who can't get their head around it. So I thought this film could be in lieu of meeting somebody — you could spend an hour and a half with me."
More from the profile:

McConnell discovered there were trans men in America who were having babies, and spoke to his doctor about becoming pregnant. Even then, he was still battling with the idea. He worried that he might be ridiculed or attacked; that people would think he was transitioning into a woman; that as a man carrying a baby he was having his cake and eating it.
"I went back and forth for ages. But for me, having that genetic link is something I felt I needed to have. It took me so long to feel OK about wanting kids, because there's a stigma attached to it," McConnell told the Guardian. "It took me a long time to separate identity from biology. I'm just using my hardware to do a thing. It's pragmatic."
'It is not something that I can choose, or leave behind, or change'
When McConnell was asked about reasons for having a child, the Kent resident told paper, "Straight people don't get asked, 'Why didn't you adopt? Why was it so important to be genetic parents?' So why do gay and trans people get asked that?"
McConnell also had to work on separating a transgender identity and physical realities, the Guardian said.
"It is not something that I can choose, or leave behind, or change," he said. "It's not something predicated on my physical state. It's a thing, it's part of me. So if I'm pregnant, it doesn't change me being trans."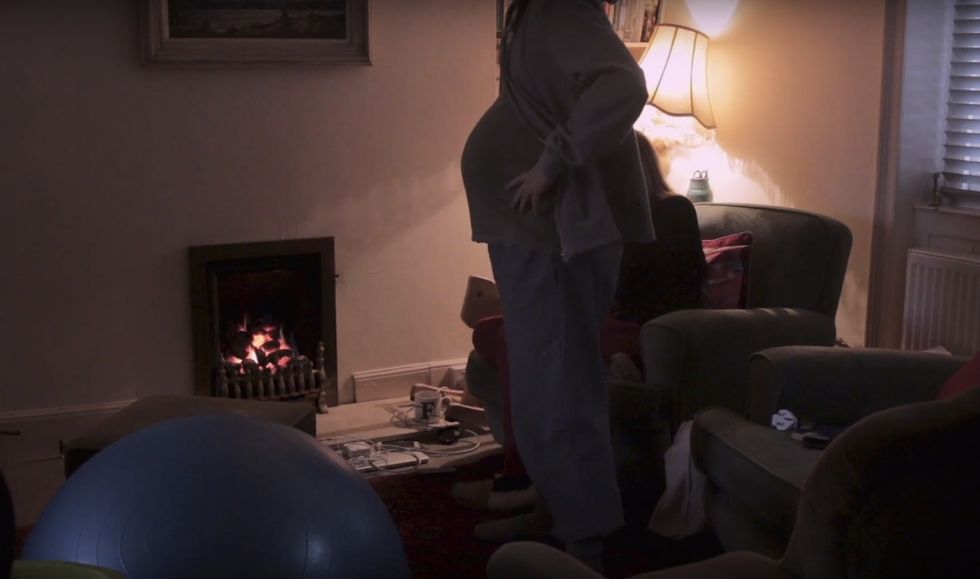 Image source: YouTube screenshot
The subject of the documentary also confessed to the paper, "I hated my early 20s. I just didn't know what was going on. I don't think it's possible to explain what gender dysphoria is like to somebody who doesn't feel it. All I know is testosterone and my transition changed everything and made life not just livable, but enjoyable. The self-questioning, second-guessing quietened down. It didn't go totally, because that's just part of who I am. But the gender dysphoria disappeared."
More from the Guardian profile:
More than anything, Seahorse is a love story — or a series of love stories. There is McConnell and his son, McConnell and his mother, and McConnell and CJ. At the beginning of the film, CJ and McConnell are living together as best friends and partners. CJ is non-binary and uses the gender-neutral pronoun "they." "My partner and I both have ovaries," McConnell explains to the camera. We see the two of them sitting on the sofa with their laptops, looking at sperm donor sites. "This is like our version of having sex," laughs McConnell. "Talking about having a child together, and the ideal donor."

"It's very satisfying," CJ says.

"Then we have a cigarette afterwards." They laugh.

But halfway through the film, CJ decides not to parent a child with McConnell. "CJ's told me they're not involved any more," a devastated McConnell tells the camera. The idea of being a solo parent is a different prospect, and initially he is full of doubt: what is he doing to his body, is it safe, is he capable of bringing up a child alone? Meanwhile, the withdrawal of testosterone is playing havoc with his hormones. In a moment of glorious bathos, McConnell tells the camera, Garbo-like, that he wants to be left alone. He laughs when I remind him of this now, all the tears and drama. "I felt so bad for my mum. She had to put up with me."
More children?
The paper asked McConnell if more children are on the horizon: "I would love to have more children, but I'd also love to not have to carry them, necessarily. Though I haven't ruled it out." The Guardian then asked if "lower surgery" is being ruled out for now: "Erm, yeah. Yeah ... Ruled out seems strong."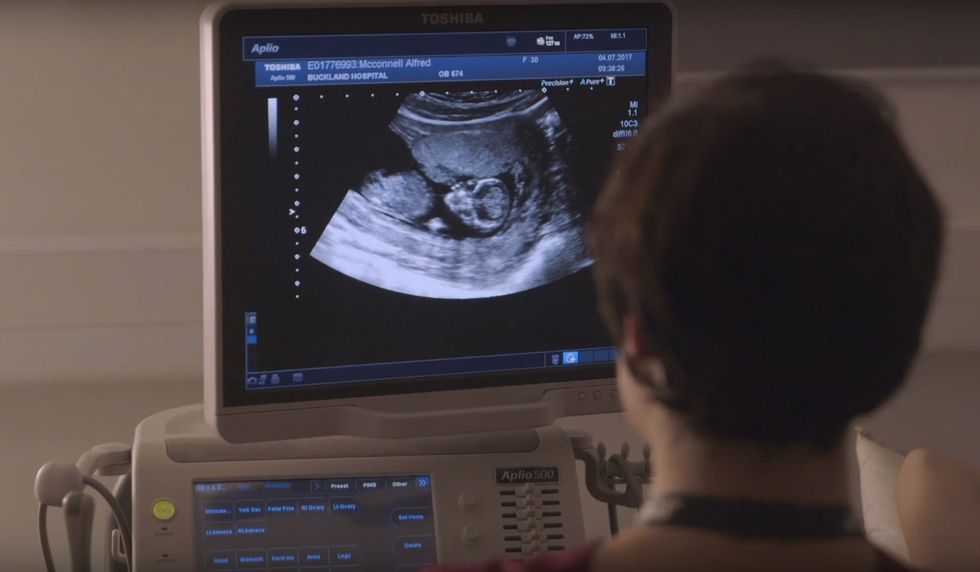 Image source: YouTube screenshot
And what does McConnell want audiences to get from "Seahorse"?
"I'd like people to feel they can relate to whatever bit of the story echoes with their own experience," McConnell told the paper. "Hopefully people will come away thinking they've seen something relatable, a universal story about love and family and wanting to have kids."
Seahorse: The Dad Who Gave Birth - Official Traileryoutu.be