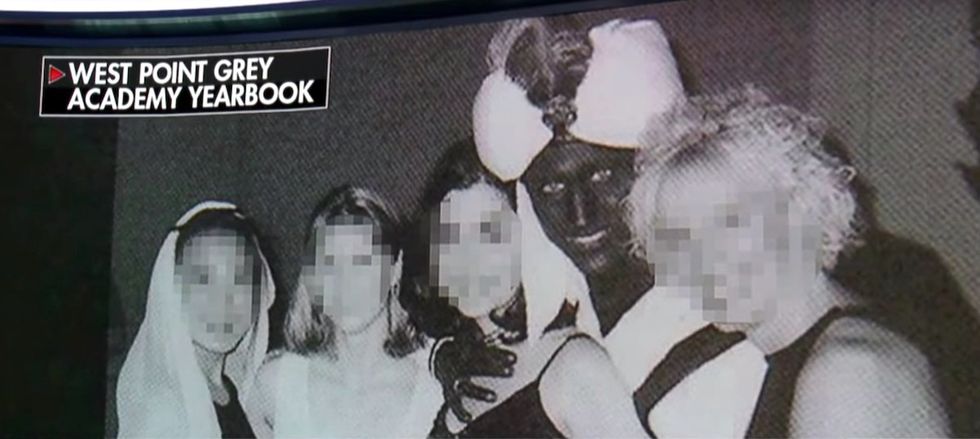 Image Source: YouTube screenshot
The photo was taken when Trudeau was a teacher at a private school during a party in 2001.
Trudeau was 29 years old at the time of the photo, which was taken at a "Arabian Nights"-themed gala. He had his face, hands and neck colored black for the party costume.
Time said they received the yearbook from a Vancouver businessman who first saw the photo in July and thought the public should know about it.
Trudeau told reporters about the photo, "I've always — and you'll know this — been more enthusiastic about costumes than is sometimes appropriate.
"I shouldn't have done it," he added.
"I should have known better, but I didn't, and I'm sorry," he concluded.
"Disgraceful, plain and simple."
A spokesman for the National Council of Canadian Muslims called the photos "disgraceful, plain and simple."
"Seeing the prime minister in brownface/blackface is deeply saddening," said Executive Director Mustafa Farooq.
"The wearing of blackface/brownface is reprehensible, and hearkens back to a history of racism and an Orientalist mythology which is unacceptable," he added.
Trudeau 'brown face' photo surfaces amid re-election bidwww.youtube.com