A pair of Florida home invaders paid with their lives last week after coming face to face with a man inside the residence who proved far more handy with a gun.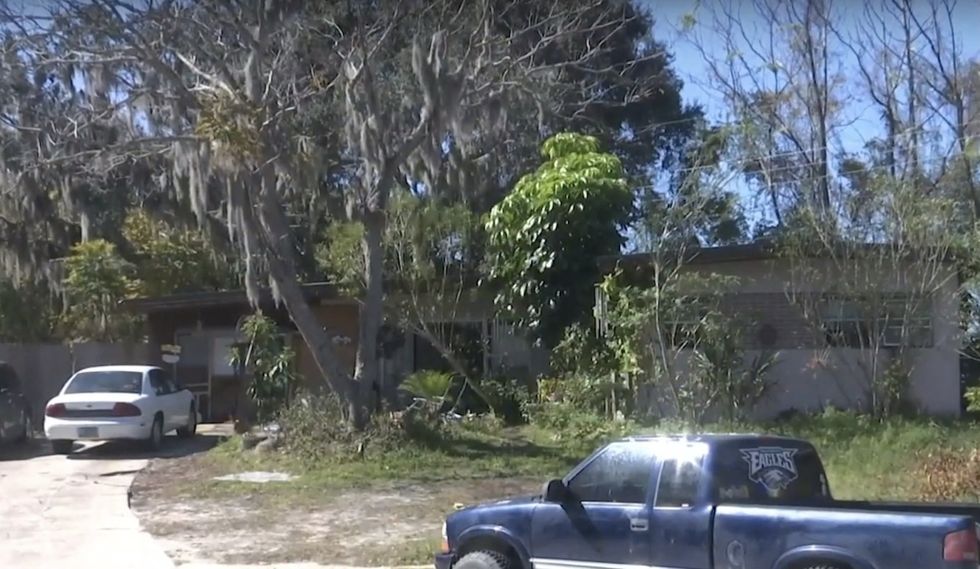 Image source: WESH-TV video screenshot
What happened?
Alvin Smalls, 20, and Amir Lynn, 18, broke into the Titusville home in an apparent robbery attempt around noon last Thursday, WOFL-TV reported, citing Brevard County Sheriff's deputies. One of them wore a mask and other was carrying a gun, the station added.
But a man inside the home had guns of his own and fatally shot both intruders, WESH-TV reported.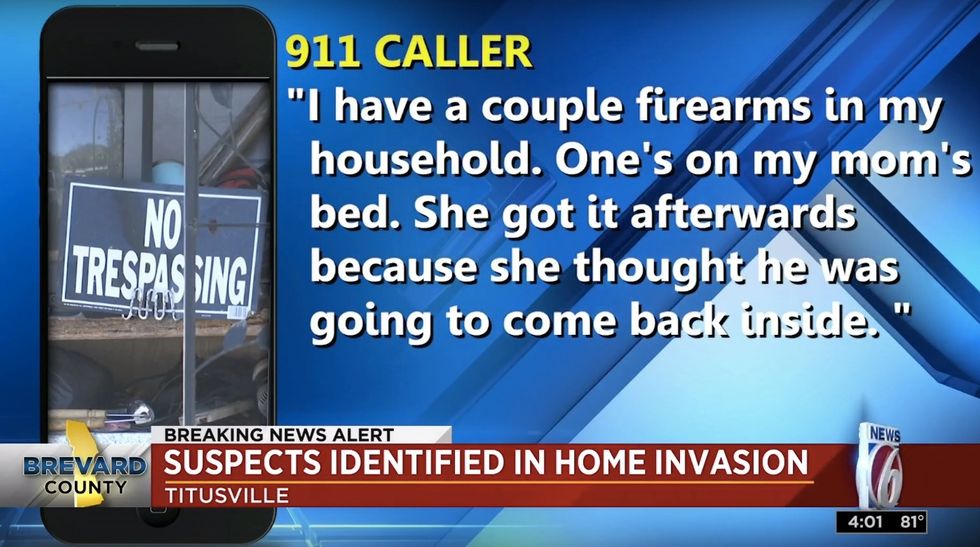 Image source: WESH-TV video screenshot
The man also can be heard on a 911 call — distraught and breathing heavily — saying one of the intruders "held my mom at gunpoint." He added to the dispatcher that "me and my mom are fine, thank God" and that "the person that had the vehicle is dead in my bed."
Smalls was pronounced dead at the scene; Lynn ran outside, collapsed near the street, and was pronounced dead at a nearby hospital, WESH reported, citing deputies.
A neighbor told the station that the shooter's mother was talking to the two intruders outside before the incident, and officials believe the mother might have known one of the men.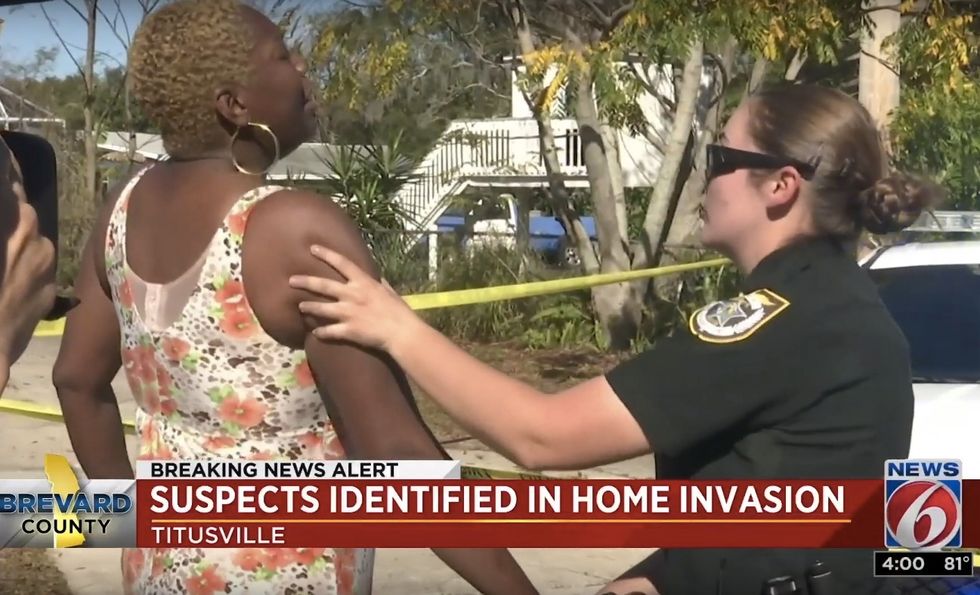 Image source: WESH-TV video screenshot
The Orlando Sentinel said the sheriff's office declined to release the name of the shooter and cited Marsy's Law, a Florida constitutional amendment passed in November that protects the privacy of crime victims.
"Right now it appears it is a case of them defending themselves in the home," sheriff's spokesperson Tod Goodyear told WESH.
A crying woman, possibly a relative, was seen on camera being restrained by a deputy while trying to get through the police lines after the shooting, the station added.
Deputies told WESH that the shooter is cooperating amid the investigation.
Anything else?

Smalls' brother, 19-year-old Elvin Smalls, was shot on the same small street in June and died about a week later, the paper added. Goodyear said Elvin Smalls' case is still open, according to the Sentinel.