A Los Angeles Unified School District mandate went into effect Sunday that requires students who want to play sports to be fully vaccinated against COVID-19, the Los Angeles Times reported.
And with that, Crenshaw High School's football team — which possesses a storied history as five-time city champions — saw its season abruptly end, the paper said.
Why?
The mandate states that football teams need at least 18 fully vaccinated players to compete, the Times said, but Crenshaw has only 13 players who are fully vaccinated. And that's "insufficient eligible players," according to a LAUSD statement, KTTV-TV reported.
The Cougars were supposed to face South East in the first round of the City Section Division 1 playoffs Friday, but that game isn't happening, the paper said, adding that South East automatically advances to the quarterfinals.
One Crenshaw player who did not get vaccinated told KTTV that the LAUSD vaccine mandate "kind of messed me over for scholarships and things like that."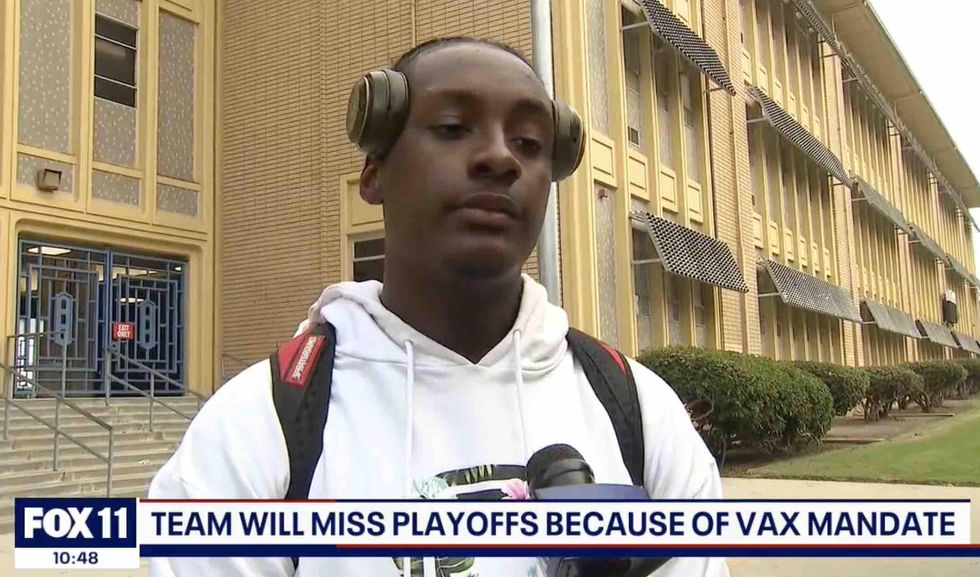 Image source: KTTV-TV video screenshot
"Yeah, playoffs, especially championship games, that's really where everything gets seen, and that's what I was hoping on," he noted to the station before looking dejected and shaking his head. "But fell short."
Crenshaw coach Robert Garrett told the Times he was informed Tuesday night that the Cougars didn't have enough eligible players to continue fielding a team.
"They knew last week that I was not going to have 18 kids," Garrett noted to the paper. "I played 15 kids. The other kids are there so they won't be on the street. They're there for social and emotional development."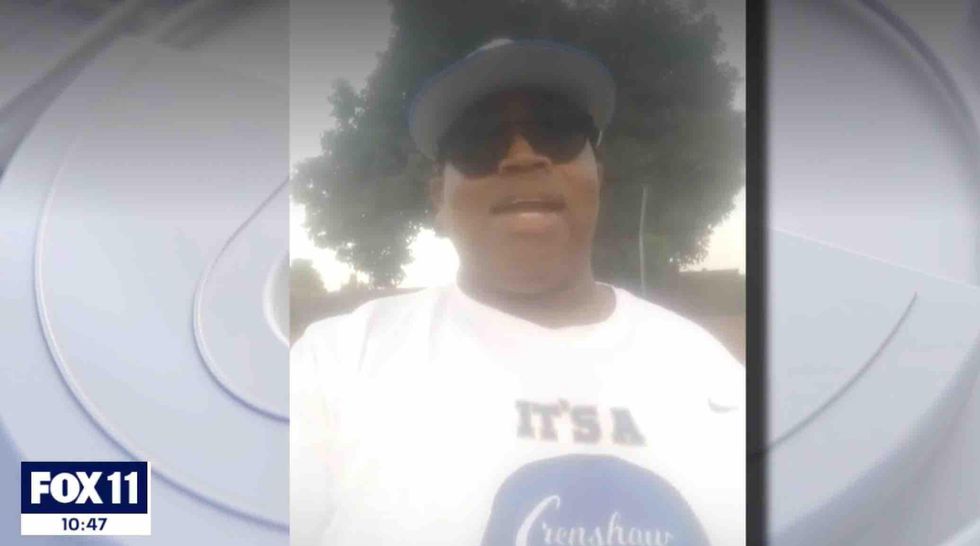 Image source: KTTV-TV video screenshot
Parents aren't happy about what's happened.
"It should be a free choice if you're gonna be vaccinated or not," parent Lala Brown told KTTV. "And if they are not vaccinated, there are people who don't agree with the vaccine but at least do some type of testing, and if people are negative then they should be able to play."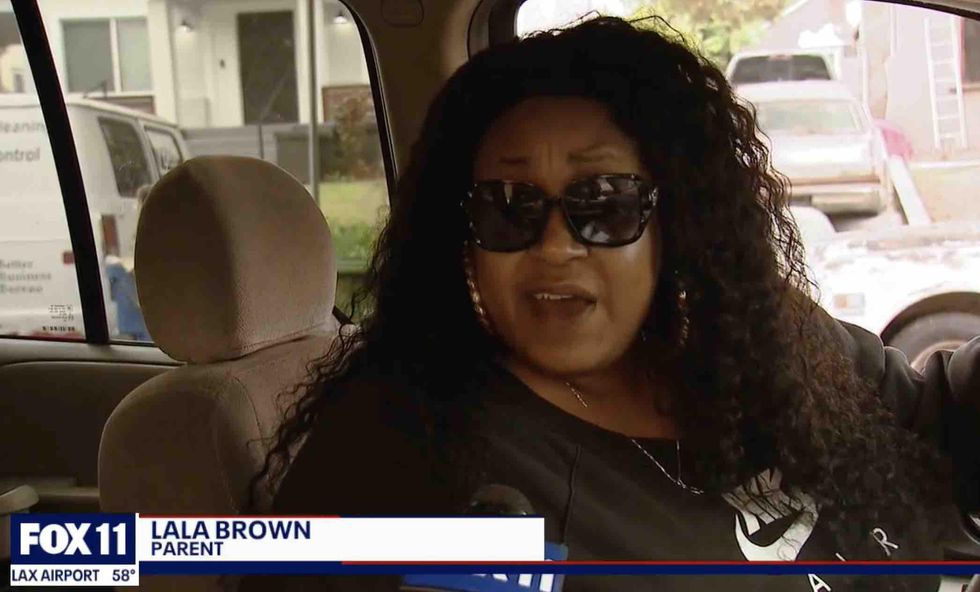 Image source: KTTV-TV video screenshot
Another parent said the vaccine mandate forced Crenshaw to "throw it all away for nothing" after a season of hard work, the station said.