Four male teenagers were caught on video knocking down a woman on a Philadelphia street Sunday evening, repeatedly punching and stomping on her — and then ripping off her belongings.
What are the details?
The 30-year-old victim was walking on the 1800 block of Addison Street around 7:10 p.m. when four unknown males approached her from behind, police said.
One of the suspects pushed her to the ground, after which all four males started to kick and punch her while demanding her belongings, police said.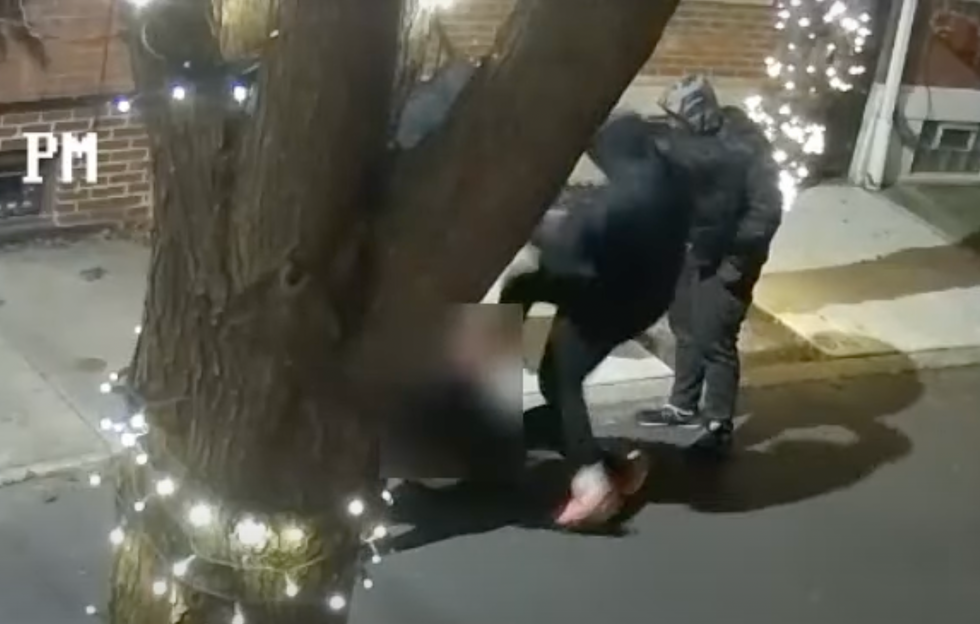 Image source: YouTube screenshot
The four-on-one beatdown — with the attackers standing in a circle around her — lasts more than half a minute.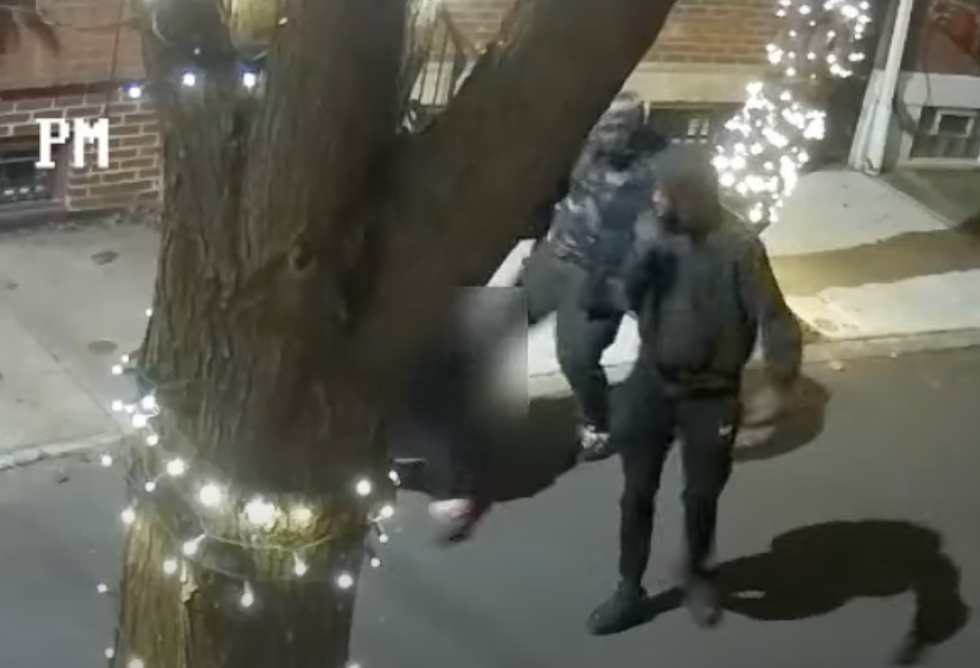 Image source: YouTube screenshot
Police said all four males ran off after taking the victim's belongings and were last seen west on the 1800 block of Addison Street, adding that the suspects then used the victim's credit cards.
Video shows them at a Rite Aid on Broad and Christian Streets and at a Chipotle restaurant on Broad and Carpenter Streets, police said.
Robbery 18xx Addison St DC 23 09 004631youtu.be
Police said the victim suffered multiple injuries to her face.
Police also released still images of the assailants and asked for the public's help in identifying them. Police said you can submit a tip via telephone by dialing or texting 215-686-TIPS (8477); you also can use an electronic form to submit a tip anonymously. Police added that if you have any information about this crime or these suspects, you can contact Det. Reynoso at 215-686-3093/3094.
What did residents in the area have to say?
Area residents told WCAU-TV that neighbors have shared video of the attack online.
"They don't care about nobody else's well-being," resident Eli Reed noted to the station. "Like, if they're not in the shoes of the other person, they don't care. They don't think about the consequences. They don't think about nothing. They just do before they speak. They don't think before they act."
Resident Angely Kay told WCAU it's a sorry situation: "It's kind of sad, especially being a woman and in Philadelphia, where there is a lot of crime. It's just, like, I don't know — you always have to be aware. Cautious."
Reed added to the station that women should arm themselves for protection: "I think women should carry something on them. Something to protect them at all times. Maybe a knife. Mace. Even a handgun."
Like Blaze News? Bypass the censors, sign up for our newsletters, and get stories like this direct to your inbox. Sign up here!