A young mother was shot dead in front of her baby in a grocery store parking lot in South Carolina.
Around 4 p.m. on Valentine's Day, Alexandria Cress Borys went grocery shopping at the Kroger in Irmo, South Carolina. Alexandria's husband, Tyler Borys, told WIS-TV that his wife was shopping with their 2-year-old son, her sister-in-law, niece, and nephew.
While packing groceries into their car, there was a dispute in the parking lot between Borys and another female.
Tyler Borys said, "From what I have pieced together, they had either concluded the argument or Alex was walking away. It's indicating she was shot with her back turned."
The 26-year-old mother was pronounced deceased at the crime scene around 5:30 p.m. on Tuesday.
The shooting death of Alexandria happened just six days after her brother died from a gunshot wound, according to her husband.
Investigators determined that the two women got into a heated verbal altercation before the shooting, but it is not known what the argument was about.
"Unfortunately, this is a situation where tempers flared, and someone let anger get the best of them. One rash decision has impacted the lives of two families and countless others who witnessed this tragic event." Irmo Police Chief Bobby Dale said on Facebook. "Senseless is the only word I can think of to describe what happened today."
The suspect was identified as 23-year-old Christina Harrison. She fled the scene, but later surrendered to the Irmo Police Department and was booked into the Lexington County Detention Center on Tuesday night. Harrison was charged with murder, unlawful carrying of a pistol, and possession of a firearm during a violent crime.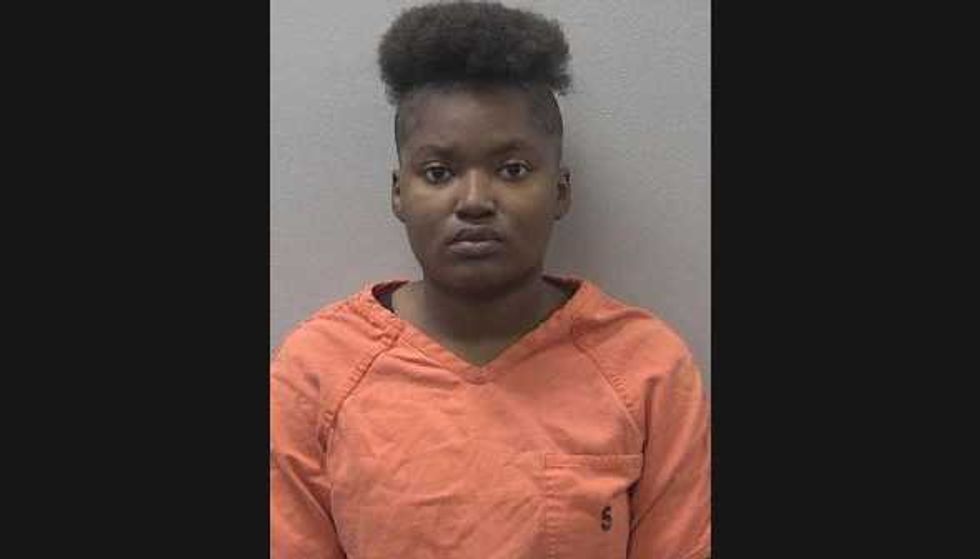 Lexington County Sheriff's Office
The deceased mother was a cosmetologist and nursing school student.
A former coworker of Alexandria told WIS, "And it's just really sad that you took away a mom, a sister, a daughter, a wife for something so senseless."
"I was actually supposed to meet her on Valentine's Day to give her the stuff that I made for her. So, she texted me that morning and I never heard anything back, and we obviously know the reason why," said the woman who previously worked with Borys at a Columbia doctor's office for several years.
Tyler Borys called Alexandria the "best wife you could ever ask for."

"She was also a great mother," he told WACH.

Tyler Borys launched a GoFundMe campaign to raise money for a memorial dedicated to Alexandria.
"A beautiful woman, wonderful mother, compassionate wife, trusting friend, and so so much more. Alexandria was truly taken too soon," Tyler wrote.
Like Blaze News? Bypass the censors, sign up for our newsletters, and get stories like this direct to your inbox. Sign up!
South Carolina mom shot dead in front of her children in grocery parking lot | LiveNOW from FOXwww.youtube.com