On Wednesday's episode of "The News and Why It Matters," Stu Burguiere highlighted the current state of personal privacy in the United States and explained where the era of surveillance began in Manhattan, 2005, when the city only had one security camera compared to the many cameras that exist today.
In this clip, Burguiere introduced an experiment that had been conducted by the New York Times that exposed the ability for a private company to purchase $60 facial recognition software from Amazon and apply it to publicly available cameras and then identify people walking through Bryant Park in New York City.
Click here to catch the full episode.
What did theTimes have to say about public cameras?
According to the Times, Manhattan had one public camera in 2005 and has increased to thousands today. The screen shot below represents a green dot for every public camera in Manhattan.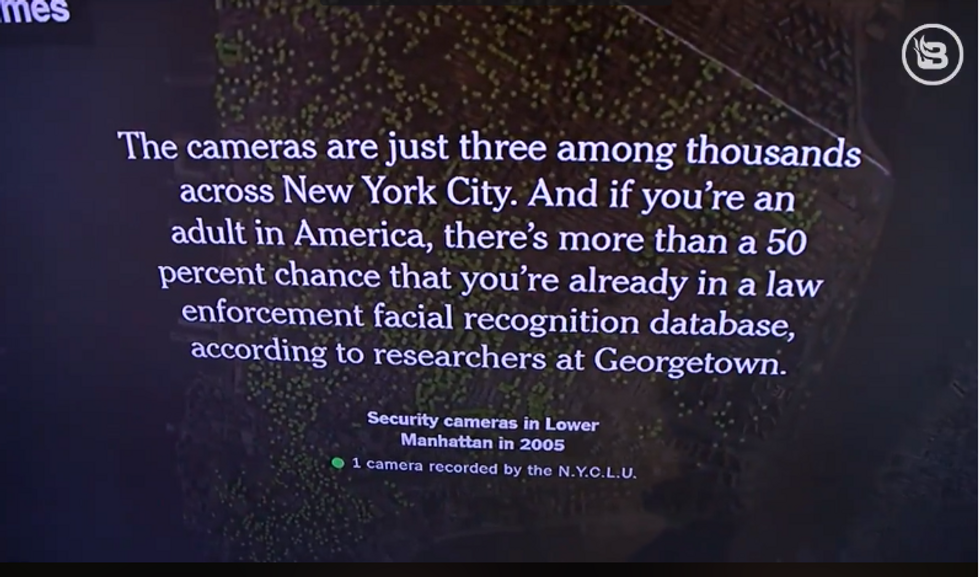 The New York Times reported on the number of public cameras in Manhattan, compared to the thousands that exist today.Image source: Blaze TV screenshot
"They found one guy who was a professor walking through Bryant Park ... it's a picture of the side of his face on a grainy camera and with this Amazon $60 software they were able to with publicly available cameras to positively identify this professor, what his habits were, and what his schedule was," Stu said.
The Times was able to track the man, Dr. Madonna, down while he was lunch with a job candidate. Here's what Dr. Madonna had to say: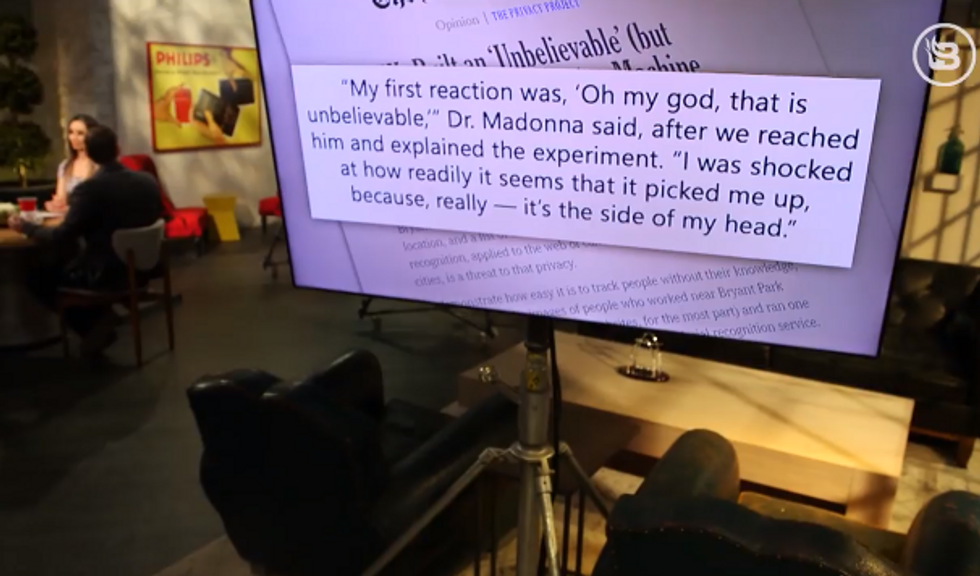 Dr. Madonna told The New York Times that he "was shocked" by the accuracy of the facial recognition software.Image source: Blaze TV screenshot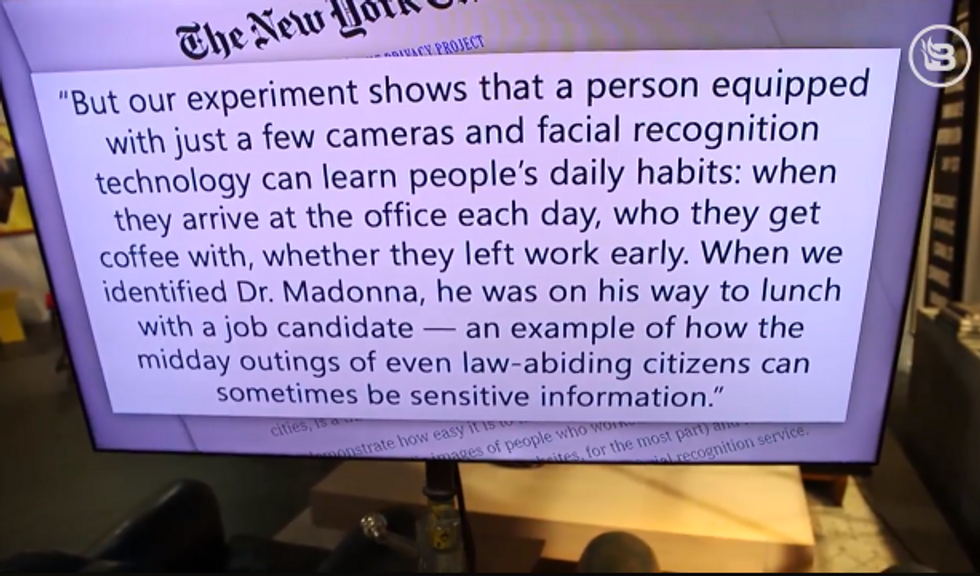 Image source: Blaze TV screenshot
The rest of the show's panel — Sara Gonzales, Jason Buttrill, and Andrew Heaton — said they were shocked to learn that facial recognition software is so readily available for purchase and how little privacy Americans have in public spaces.
"It used to be that your privacy meant that you couldn't go through someone's letters," Heaton said. "Now if you walk outside, everything about you is public."
Watch the video below for more details.
Click here to watch the full episode.
Want more from 'The News & Why It Matters'?
To enjoy more roundtable rundowns of the top stories of the day, subscribe to BlazeTV — the largest multi-platform network of voices who love America, defend the Constitution and live the American dream.