On Tuesday's episode of "White House Brief," Jon Miller discussed why the left is furious over President Trump's refusal to open the U.S. border to Bahamians affected by Hurricane Dorian
In this clip, Jon explained how the left's latest meltdown was calling President Trump a "bigot" because he refused to accept Bahamians into the United States without proper documentation.
"So the left is freaking out because Trump was not willing to destroy our entire immigration system to accommodate random Bahamians affected by a hurricane," Jon said.
Jon played footage of Trump explaining that because large portions of the Bahamas were not hit by Hurricane Dorian that it made more sense to move Bahamians to those areas rather than the shipping them to the United States.
"We have to be very careful. Everybody needs proper documentation because the Bahama's has had severe problems with people going to the Bahamas who weren't supposed to be there," Trump said.
A left-wing group called Common Dreams freaked-out and declared that Trump was racist for enforcing the law.
See the images below for more.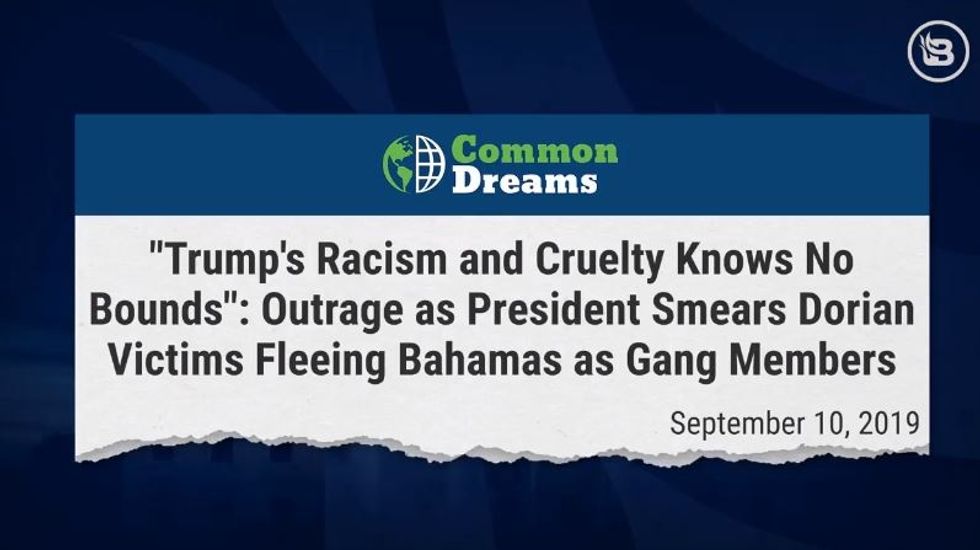 Image source: BlazeTV screenshot
According to the United Nations, however, the Bahamas has several gangs and listed One Order gang as the most organized.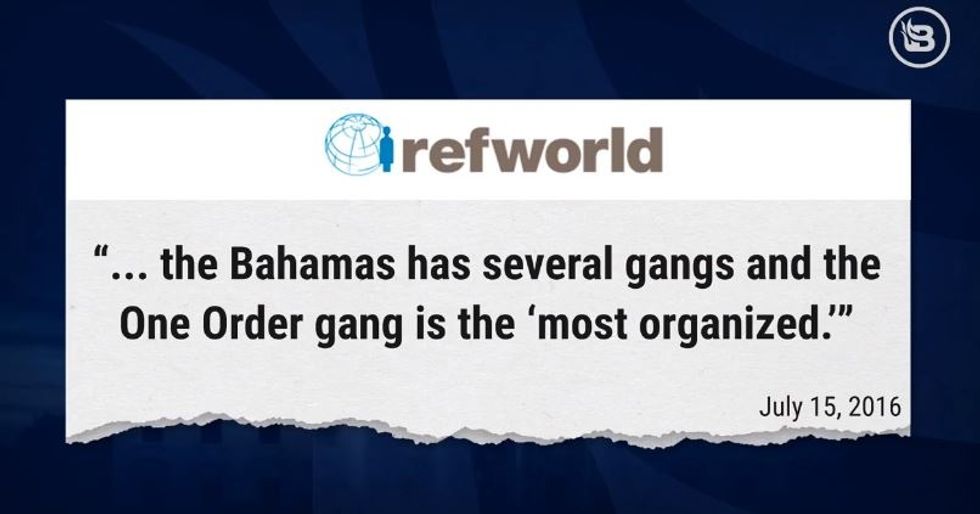 Image source: BlazeTV screenshot
Other publications highlighted gang-related violence in the Bahamas that dated back as early as 2017.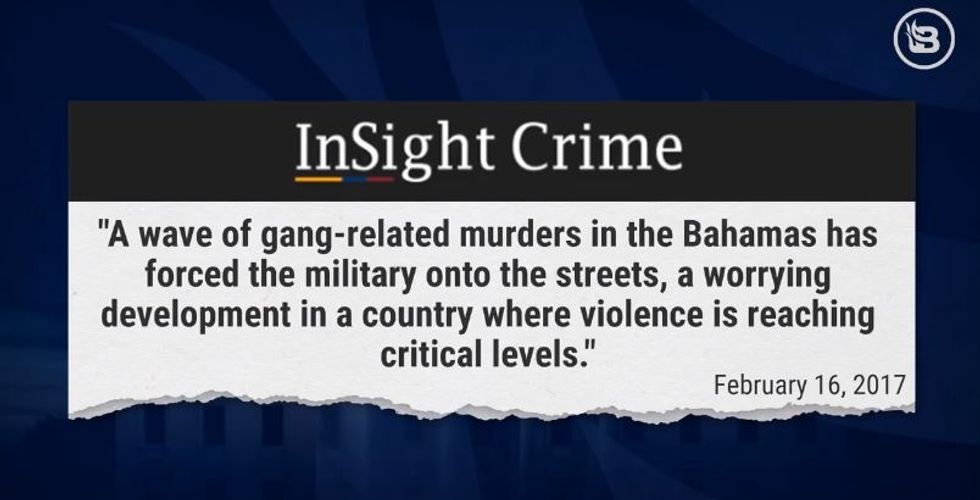 Image source: BlazeTV screenshot
The U.S. and Canada issued warnings last year to tourists of the violence that was occurring in broad daylight.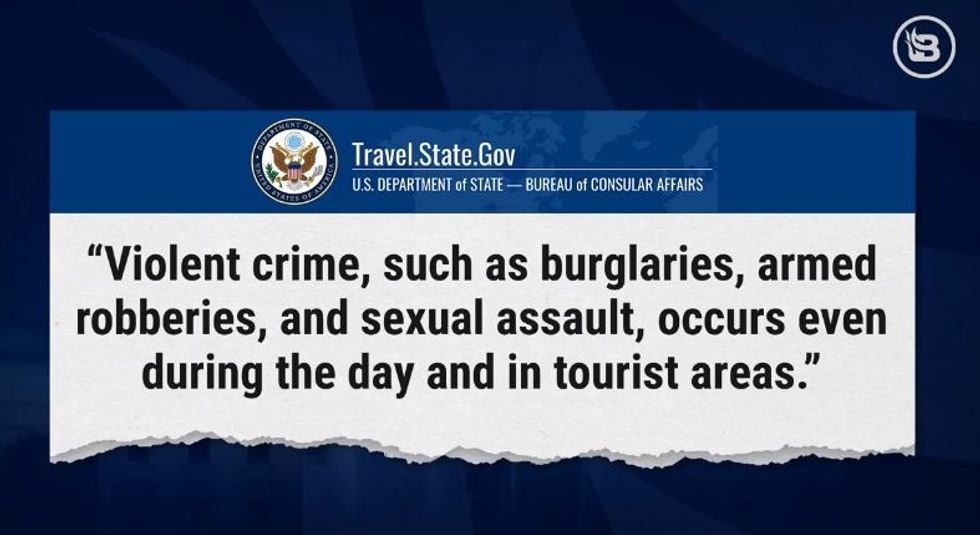 Image source: BlazeTV screenshot
"Maybe that is why we should exercise caution when bringing them in," Jon said.
"The Bahamas is part of the common wealth of Great Britain so why not send Bahamians there? Why does the standard policy have to be that the United States must take on people fleeing from natural disasters?" Jon asked.
Later; Jon highlighted a video stating that the word "guys" caused cognitive damage to women.
Watch the video below for more.
Use code WHB to save $10 on 1-year of BlazeTV.
Want more from Jon Miller?
To enjoy more of Jon's take on what's happening at the White House that the mainstream media isn't telling you, subscribe to BlazeTV — the largest multi-platform network of voices who love America, defend the Constitution and live the American dream.