Why are we so easily rattled? How have we become so soft?
When you look around today at all these young men and women in the prime of their lives spending countless hours playing "Pokémon Go," one has to consider the implications.
The trivialities in which we invest our lives, even while our egos and sense of entitlement continue to grow, accentuate our need for reevaluation.
Even our aspirations are banal. Our dreams shallow. This generation wants to work at an organic smoothie shop (earning $15 minimum wage, of course), while they wait for someone to discover their great talent.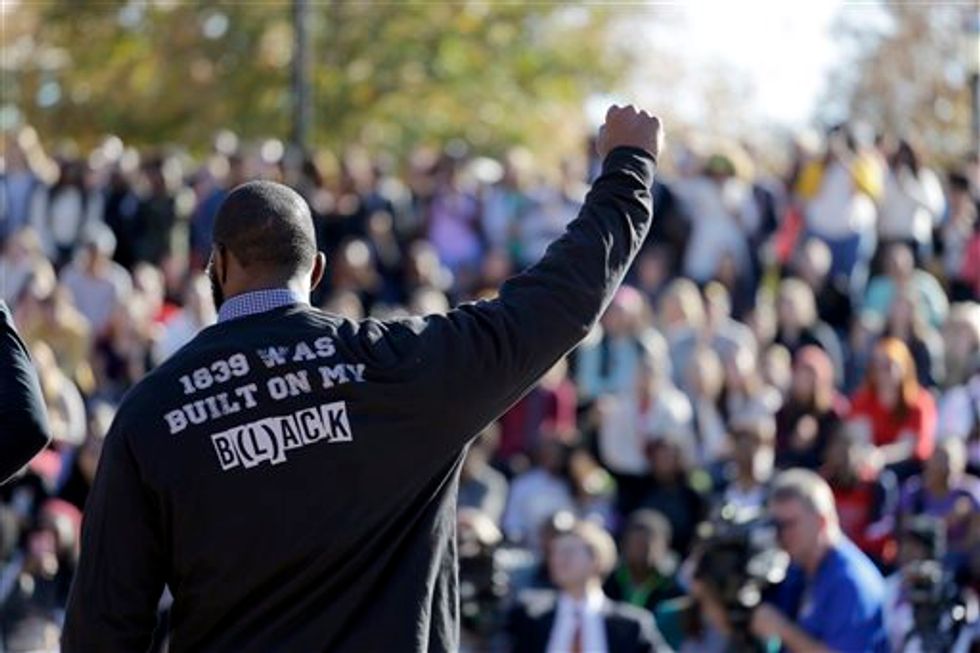 (AP Photo/Jeff Roberson)
Oh, how many have never discovered the satisfaction of hard work, the sweetness of producing something useful and desirable?
We have lost our sense of wonder. Our curiosity is no longer engaged in the world around us. Everything real is monotonous, so we must create virtual realities. There we are alive in the virtual worlds of Snapchat and Instagram; in real life, we are walking corpses.
Perhaps this is our affinity with the "Zombie Apocalypse." We see ourselves as the heroes surviving it, yet the reality is that we are the zombies. We are witnessing the rise of the generation without chests C.S. Lewis warned us about, saying: "We make men without chests and expect from them virtue and enterprise. We laugh at honor and are shocked to find traitors in our midst."
Debate is dead. We still talk, but we do not engage each other. We no longer trust anyone. Everyone is talking, desperate to be heard. We have so many people speaking continually, voicing diametrically opposed viewpoints, many of them lying for the sake of a "greater good." No one is listening. Not really.
And yet, ironically, we are all following, aren't we? We follow the latest trends one by one, falling for the same old advertising, Hollywood-driven, celebrity-inspired garbage. We fall right in line with the latest "revolution."
We have an army of social justice warriors willing to sacrifice absolutely nothing for their phony causes. They are emotionally and physically exhausted after that awesome tweet and that bold, provocative Facebook post that has gotten 200 "likes" already. One of those posts is about to go viral very soon. Who knows, maybe Beyoncé will even retweet it.
But we have not the stomach to fight. No matter how good the cause. Revolutions require sacrifice, courage, valor, self-control, moral fortitude, bravery. This is the generation of safe-spaces and speech codes, of postponing midterms for emotional distress after someone suggest guns don't shoot by themselves.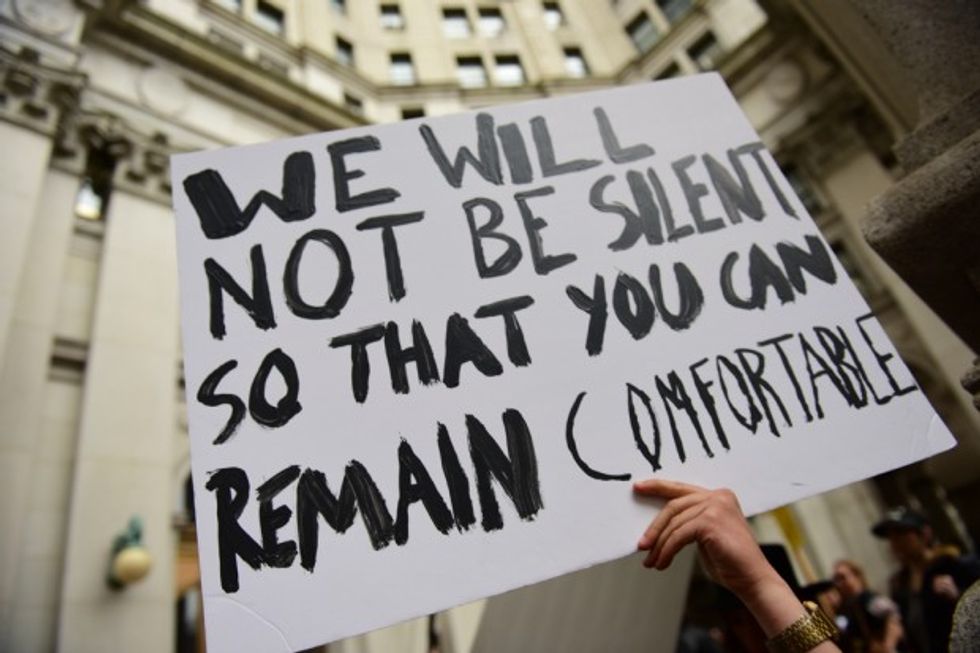 Photo credit: Shutterstock
Our feelings are in an eternal state of hurt, offended by the most meager of things. We have produced a generation of Americans who are so easily wounded that a bad smell in the morning might drive them to depression and a harsh comment to suicide.
We have no time for introspection. That's dangerous. In fact, it is offensive. You think you can tell me something about my life — my reality? You're probably just a narrow-minded bigot.
This column is offensive, isn't it? How dare I question and criticize the most advanced, compassionate, diverse, inclusive generation in history? "You just want to take us back to the 1950s!"
Right. Except you're proving my point.
Most people don't wrestle with the arguments presented anymore. They have no time for big questions. Who am I? What are we here for? What's the purpose of life? Is there a God? And if so, who is He? Can I know Him?
No, if we are interested in "god," we listen to Christian radio, join Hillsong or some other hip church and read some Joel Osteen's books to learn how to be positive and believe in ourselves, to never give up on our dreams and to have faith.
That, or you can just do yoga.
We seek comfort and affirmation, not truth. There is no truth. Only we always have this nagging feeling that there is more to life than this. But don't think about those things, let's go for a latte.
I have but one answer to this existential crisis. It is the answer that most of those whom we've described would dismiss as silly and give no consideration. But it is the only answer.
Opening The Book. The Scriptures. The Bible.
Reading it with the urgency and seriousness it deserves. It contains the secrets to our existence. The pathway to meaning. The road to discover your purpose. The key to your fulfillment. The recipe for joy, peace, and true, lasting happiness. The source of forgiveness. The origin of diversity. The evidence of equality. And the only way to God.
This Book is so powerful it is the reason for hope even in the midst of our own cowardice. It can change our lives, our communities, our states, and our country.
It can change us, so that we may once again be the land of the free and the home of the brave.
Mario Diaz, Esq. is Legal Counsel at Concerned Women for America, the nation's largest public policy women's organization. His book Be Spent: Winning the Fight for Freedom's Survival is available now at Amazon. Follow him @legalblurbblog on Twitter.
–
TheBlaze contributor channel supports an open discourse on a range of views. The opinions expressed in this channel are solely those of each individual author.