Last year, I was at the Dolby Theater in the heart of Hollywood for the season 14 finale of "American Idol." It was the day after news broke that the following season would be the TV juggernaut's last. So, prior to show time it was the only thing people were talking about both in the audience and among the crew.
Fifteen seasons is an eternity by today's television standards, especially for reality-based TV. A lot of contestants, colorful personalities and wannabes have walked through Idol's famous open auditions, which were cattle-call-type events that provided average Americans the chance to turn their talent into super stardom.
And while not everyone could tell you who each Idol winner was and their corresponding season, the mood among those at the same venue where the Oscars were held were noticeably somber during that second-to-last finale.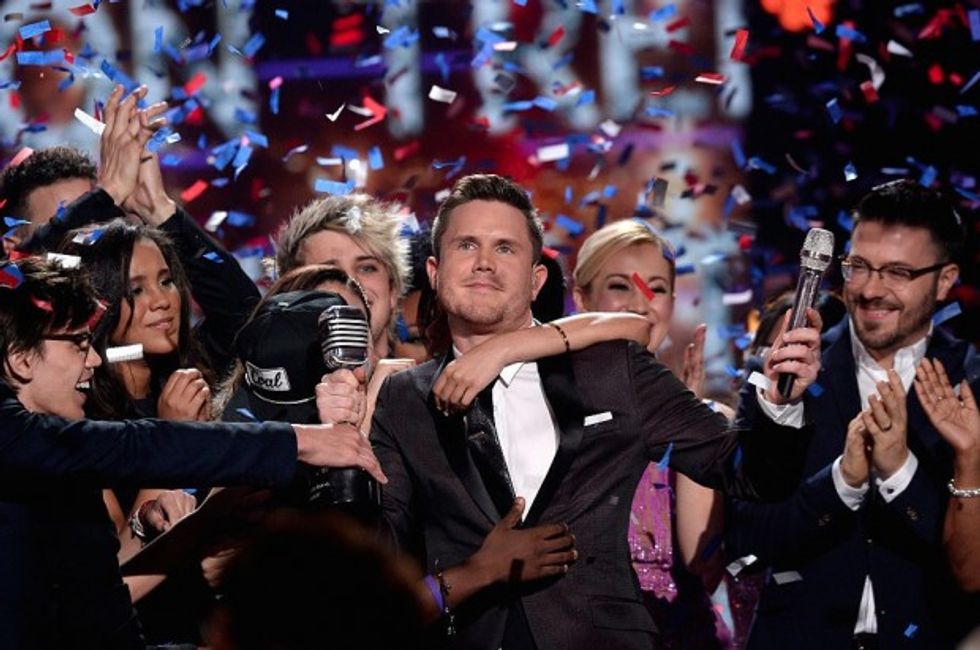 HOLLYWOOD, CALIFORNIA - APRIL 07: American Idol Season 15 winner Trent Harmon (C) performs coronation song with Season 15 cast onstage during FOX's 'American Idol' Finale For The Farewell Season at Dolby Theatre on April 7, 2016 in Hollywood, California. at Dolby Theatre on April 7, 2016 in Hollywood, California. (Photo by Kevork Djansezian/Getty Images)
I believe it was because we were dealing with the thought of losing something we'd known and that had been a part of our culture for so long. It was as though a piece of our community would be fading away.
"American Idol" premiered in 2002, a time when we were still dealing with the aftermath and anxiety of 9/11. This revamped Star Search focusing solely on music was broadcast on the Fox network and was hosted by two sarcastic dudes with wacky hair named Ryan Seacrest and Brian Dunkleman. The judges were music producer Randy Jackson, former popstar Paula Abdul and British music executive Simon Cowell.
Reality TV was exploding at the time and adding a competitive component to this type of show made it that much more dramatic. Plus, the show was literally in the hands of the viewers as we were asked to exercise our democratic "voting rights" by choosing our favorite contestant.
In 2003, Idol also introduced another way to vote that would revolutionize how viewer support could be tallied -- texting in your choice became an option. As the sole carrier when the show launched, AT&T led the way with text-to-vote technology and was so inspired by the way the Idol audience utilized the service, they developed the first ever text-to-donate service in the aftermath of hurricane Katrina.
As the show marched on, it wasn't without controversy. When season two premiered it was with a noticeably absent co-host in Dunkleman. Contestant Corey Clark mysteriously disappeared for not having disclosed prior pertinent information and then later made accusations that Abdul had had a sexual relationship with him while he was on the show.
In 2009, outrage stirred when it was reported that AT&T employees had allegedly taught home state supporters of Idol winner Kris Allen how to "power vote," leading to the defeat of runner up Adam Lambert.
And of course, the revolving door of judges had many scratching their heads. From Ellen DeGeneres to Niki Minaj and even Steven Tyler, the egos and unstable judging desk never seemed to recover from the departure of the critical Cowell.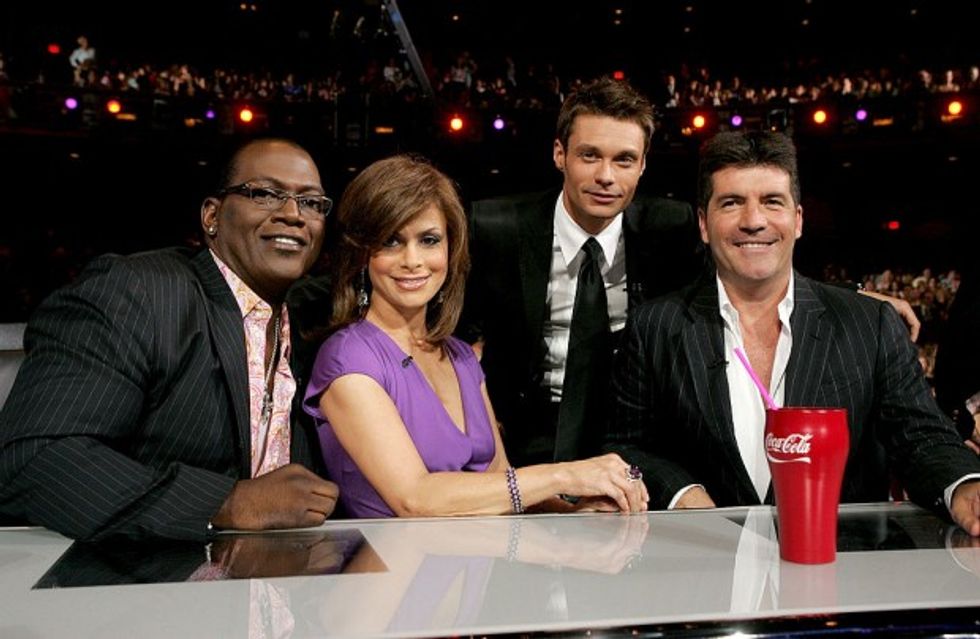 HOLLYWOOD - MAY 25: American Idol judges (L-R) Randy Jackson, Paula Abdul, host Ryan Seacrest and Simon Cowell are seen in front of the stage at the American Idol Finale: Results Show held at the Kodak Theatre on May 25, 2005 in Hollywood, California. (Photo by Kevin Winter/Getty Images)
The one constant, though, through the entire series was Seacrest serving as host, who went from being a bleached-haired kid with a few wise cracks to one of Hollywood's most influential superstars.
Idol transformed the landscape of media, music and consumer engagement by taking our neighbors -- like Kelly Clarkson, Jennifer Hudson, David Archuleta and Carrie Underwood -- and establishing them as household names.
In many ways, "American Idol" underscored the American dream. The idea that if you worked hard and believed in your abilities, you could in fact realize your dream. What's more, a huge segment of the population helped get you there because you convinced them to believe in your dream, as well.
In the wake of 9/11, the show gave us permission as a community to unite over something good and reminded us that beautiful things can happen when we dream together.
During the farewell broadcast, many special memories were recalled and talented people were remembered. What I will remember though, aren't the hilarious auditions or the cheesy catchphrases, but that for the last 15 seasons we as Americans had a place to come together to uplift and rally around other Americans.
As a country we don't seem to have too many opportunities to share an experience anymore. And losing "American Idol" just took away one of the last and biggest shared experiences we've ever known.
What does that mean for our culture?
As Seacrest would say just before the results at any finale: "Dim the lights, here we go!"
Wade Heath is a speaker, columnist and founder of the Do Good. Be Great. millennial movement. For booking contact: Events@WadeHeath.com.
–
TheBlaze contributor channel supports an open discourse on a range of views. The opinions expressed in this channel are solely those of each individual author.