A new report by the Maine Center for Public Interest includes some shocking revelations about what some of Maine's public assistance recipients may be spending taxpayer money on.
"Maine residents on public assistance have spent hundreds of million of dollars on lottery tickets – enough to win $22.4 million in prizes between 2010 and 2014, including eight jackpots worth at least $500,000 each."
The information was obtained via an open records request to the state Department of Health and Human Services. A memo uncovered by the request showed that the state agency "cross-referenced a list of people who had won a Maine lottery prize of $1,000 or more against a list of people on state benefit programs – food stamps, aid to families and MaineCare."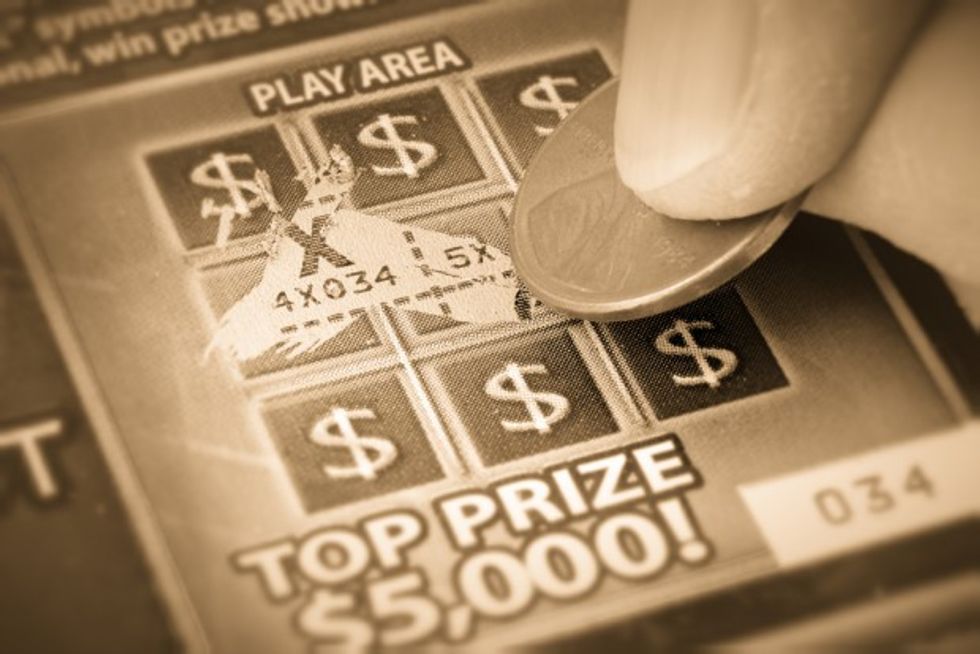 Shutterstock
One startling statistic from the report states, "Since 2010, nearly one of every four people who hit jackpots of least $1,000 in the state lottery was receiving government benefits for the poor, according to DHHS data."
Since the odds of winning the lottery are very low, it's estimated that public assistance recipients in Maine, "spent "hundreds of millions of dollars" on losing tickets in order to take home $22 million in winnings."
"According to the memo, the winners were enrolled in at least one of the state's three principal public aid programs: Supplemental Nutrition Assistance Program (SNAP), known commonly as food stamps; Temporary Assistance for Needy Families (TANF); and MaineCare, the state's Medicaid program. The identities of individual benefit recipients were not disclosed."
It gets worse, "Sam Adolphsen, chief operating officer for DHHS, said in most cases, there is no law preventing someone who receives public benefits from purchasing a lottery ticket. Nor could he say for certain that lottery winners had been automatically disqualified from benefit rolls."
Adolphsen said that, "Under current rules, it is hypothetically possible to win a million dollars and stay on food stamps."
Adolphsen also stated, "Taxpayer dollars should be going to the neediest people in the state and absolutely not subsidize gambling, in any fashion. Even one dollar is too much."
A patchwork of laws that cover each program on both a state and federal level make curtailing this lottery spending a challenge. However, Maine's Gov. Paul LePage has instituted a rule that will go into effect on Jan. 1, 2016 that would disqualify certain food stamp recipients with significant financial resources, including lottery winnings.
LePage's asset limitations have been somewhat controversial, but it's an avenue states should use to move wealthy lottery winners and others with weighty bank accounts off of government assistance. If you're winning thousands, or millions in the lottery, or can afford jet skis and motorhomes, there is no reason taxpayers should be footing the bill to stock your refrigerator.
Legislators were quick to comment on the findings. State Sen. Justin Alfond (D-Portland):
"What people do with taxpayer money is everybody's business. State assistance is meant to help Mainers put food on the table, keep a roof over their heads, cover medical expenses and keep up with the bills — not to be spent on lottery tickets."
Efforts in the past to crackdown harder on what recipients of Maine's public assistance programs can spend their money on have met with mixed results, but perhaps these findings on the wasteful spending and big winnings of Maine's welfare recipients will re-open discussions on more stringent reforms.
–
TheBlaze contributor channel supports an open discourse on a range of views. The opinions expressed in this channel are solely those of each individual author.