Did the FBI violate their own investigative protocols and improperly extend special favors to the National Association For The Advancement of Colored People by immediately sending 30 agents to look into the apparent suicide of convicted murderer Otis Byrd in Mississippi?
Byrd, 54, was found hanging from a tree with a bed sheet tied around his neck about 500 yards from a family member's home on March 19.
His family reported him missing to the Claiborne County, Mississippi Sheriff's Department on March 8 when Byrd failed to return home from a March 2 trip to a local casino. Local deputies and agents from the Mississippi Bureau of Investigation conducted a search alongside Department of Wildlife, Fisheries, and Parks Officers which ultimately led to the discovery of Byrd's body.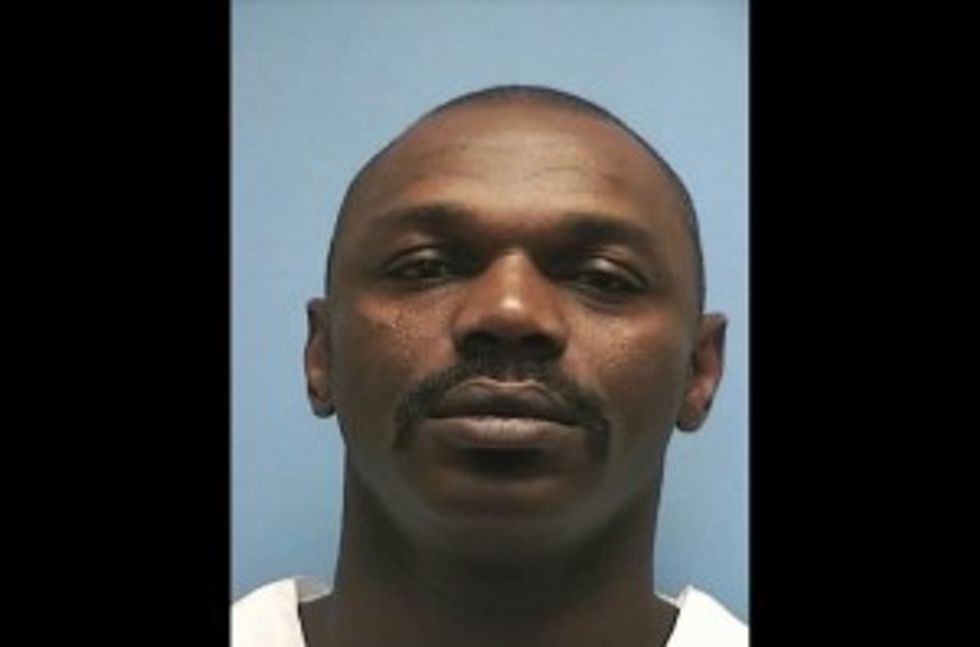 This photo provided by Mississippi Department of Corrections shows Otis Byrd. The Claiborne county coroner confirmed that the man found hanging from a white sheet Thursday March 19 , 2015 was Otis Byrd, an ex-convict reported missing by his family more than two weeks ago. (AP Photo/Mississippi Department of Corrections)
Byrd served over 25 years in prison for the 1980 robbery and murder of Lucille Trimm, and was released on parole in 2006.
When Byrd's body was found his hands were not tied, nor were there any defensive wounds or signs of foul play. All evidence pointed to suicide.
Why, then, were 30 FBI Special Agents immediately dispatched to Claiborne County, Mississippi apparently in violation of the FBI and U.S. Attorney's own protocols for possible hate crime investigations?
We know that the local chapter of the NAACP immediately demanded FBI assistance:
"The Mississippi NAACP calls for an investigation regarding the death of Mr. Otis Byrd of Claiborne County, MS. Mr. Byrd, who has been missing for over a week, was found hanging from a tree in a wooded area approximately near his home. We are calling on federal authorities to immediately investigate the hanging death of Mr. Otis Byrd to determine whether or not his death is the result of a hate crime," said Derrick Johnson, president of the Mississippi State Conference of the NAACP.
The FBI even went as far as to deploy the elite Behavioral Analysis Unit made famous by the hit show "Criminal Minds."
Thirty agents? Elite teams flown in to profile a potential race-driven serial killer? And all before an autopsy determining suicide even comes back from the medical examiner? Professionally speaking, this is not the norm.
But just why was this very expensive and time intensive FBI investigation approved and initiated, for what is by all accounts a local suicide, in a far more expeditious manner than FBI and U.S. Attorney guidelines mandate? And in a far more expeditious manner than the FBI investigates most other cases?
The FBI's own website keeps no secrets about their special relationships with far left groups such as the NAACP and Southern Poverty Law Center.

Courtesy of John Cardillo
Even more questions are raised when you read the FBI's own words, and those from the Department of Justice's United States Attorney's Manual protocols on civil rights investigations.

Courtesy of John Cardillo

Courtesy of John Cardillo
According to the FBI, a hate crime investigation is initiated when an allegation is received from a credible source. Yet what were the allegations in this case?
A body was found hanging from a tree in a manner consistent with suicide.
Now, I am neither naive nor obtuse. I am fully aware of the dark historical imagery that a black man hanging from a tree in Mississippi conjures up. Which is why attention to detail and waiting for the conclusion of the Sheriff's and MBI's investigations is critical.
Let us delve into some details. A bed sheet, not a rope with a noose was used. While a seemingly innocuous detail, it becomes quite important when you consider that Otis Byrd spend nearly a quarter century in prison, and strangulation by hanging, usually with bed sheets, is the preferred method of suicide among inmates.
In fact, I did a little research into recent convict suicides by hanging and a quick Google search returned more than a few results in the last month alone. And this is important because any time there is a death inside a prison, state investigators and, more than likely, an Assistant U.S. Attorney is notified.
The U.S. Attorney's Manual makes it quite clear that there are a few hoops and hurdles to overcome before FBI agents are deployed to a potential civil rights case, let alone 30 of them within hours.
And nothing in that manual or the FBI guidelines authorizes rushing to local crime scenes before further investigative determinations have been made.
No, in this case there wasn't an allegation as much as a request from the FBI's "partner," the NAACP.
So it begs this question - Why is a supposed apolitical non-profit organization able to frivolously waste taxpayer money by initiating FBI investigations with little to no evidence of bias crimes?
Could it have something to do with guys like Sheriff Marvin Lucas? In addition to being Claiborne County's Chief Law Enforcement Officer, Sheriff Lucas is also a former president of the Claiborne County NAACP chapter.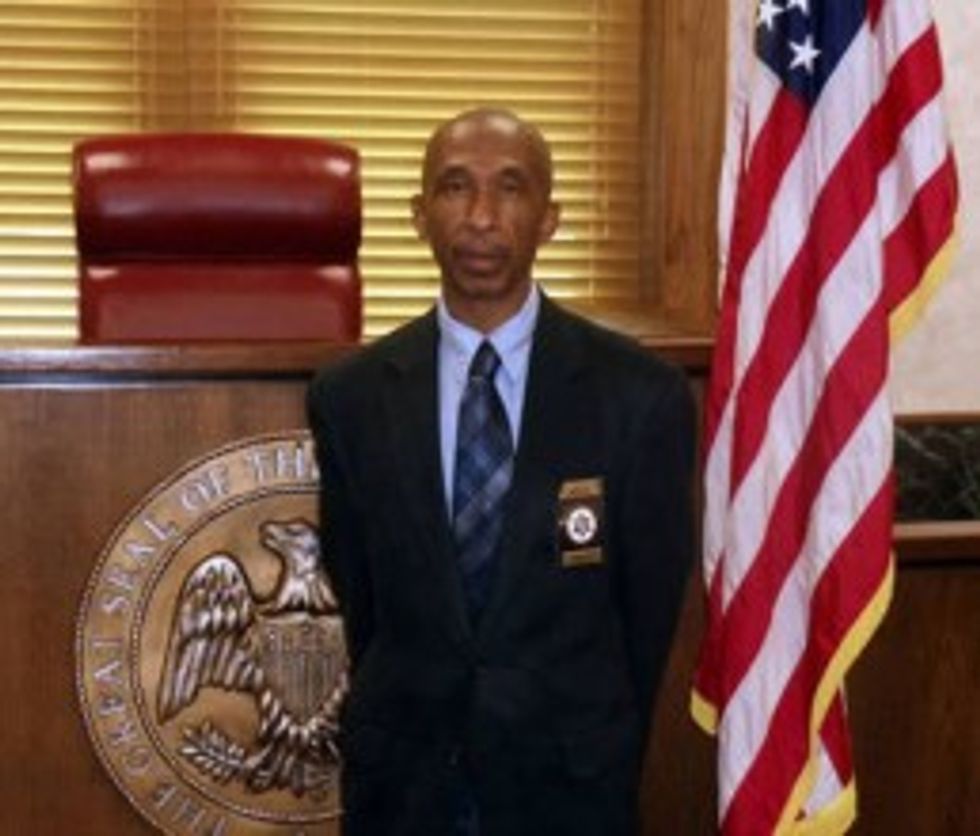 Courtesy of John Cardillo
In this case however, it was not the Sheriff. The FBI was not requested by the man running the law enforcement investigation but instead by the civilian NAACP. More specifically by NAACP Mississippi state president Derrick Johnson.
""It's too early in the process to speculate," Johnson earlier told NBC News. "But based on the history in Mississippi of racial hate crimes, we are always concerned when an African-American is found hung in a tree in this state."
Johnson appears to be a close friend and ally of Attorney General Eric Holder, introducing him at conferences and standing beside him at high profile events such as the Medgar Evers memorial at Arlington National Cemetery.
Could Johnson and Holder's cozy relationship explain the lightning fast FBI response in the Byrd case?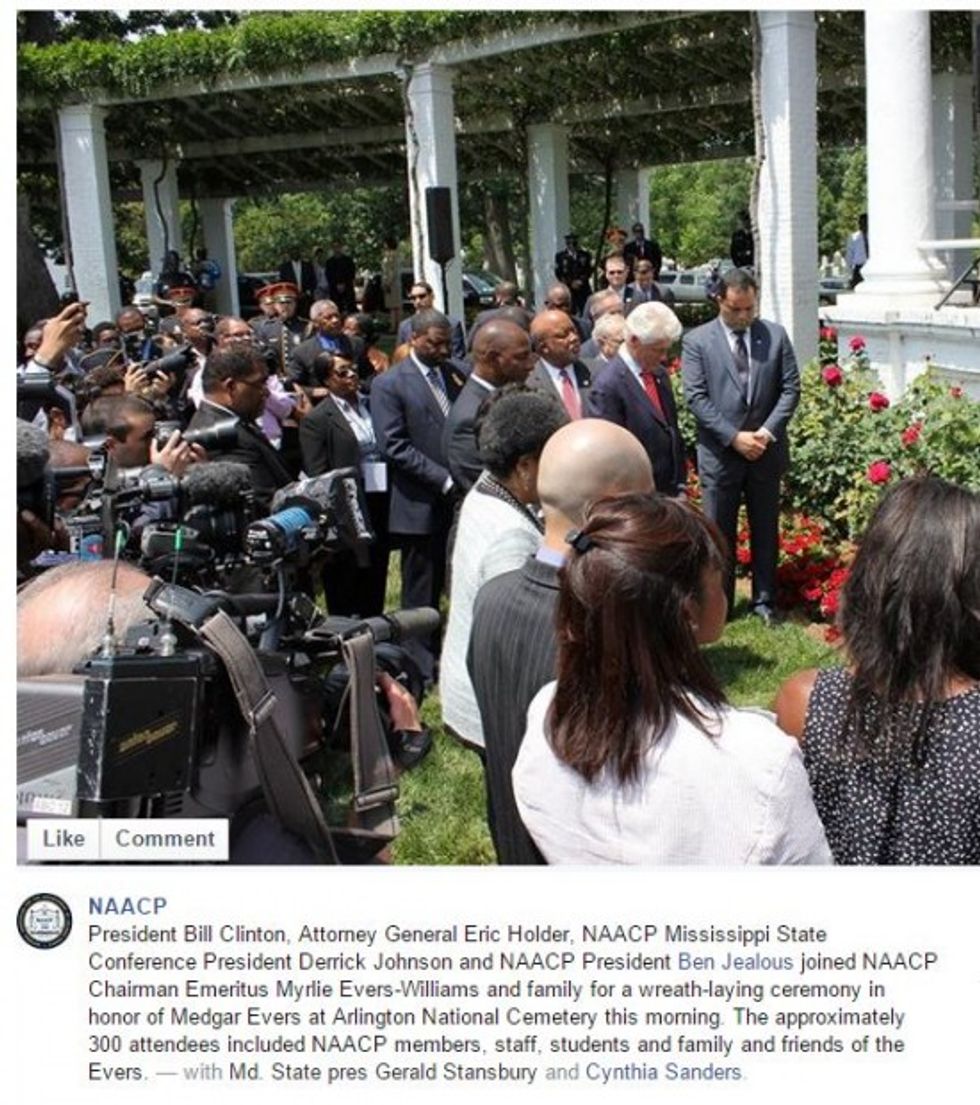 Courtesy of John Cardillo
Adding to the suspicion that the Mississippi State NAACP has an inappropriately close relationship with the DOJ and FBI is the issue of Derrick Johnson's board seat on the Congressional Black Caucus's (CBC) Political Education and Leadership Institute.
The CBC is among the staunches defenders and allies of both Barack Obama and Eric Holder.
Despite these powerful relationships, Derrick Johnson is not without his own problems. In 2013 the Mississippi Secretary of State's Office cracked down on Johnson for using the NAACP office address for, and failing to properly audit funds from, a charity he controlled, One Voice.
In fact, the secretary of state ordered Johnson and others to reimburse One Voice for all expenses related to travel to the NAACP Image Awards.
Read the entire Secretary of State's order here:
​
Travel and entertainment were not the only issues of concern to the secretary of state. Most troubling was the $120,000 salary Johnson paid himself as Executive Director of One Voice.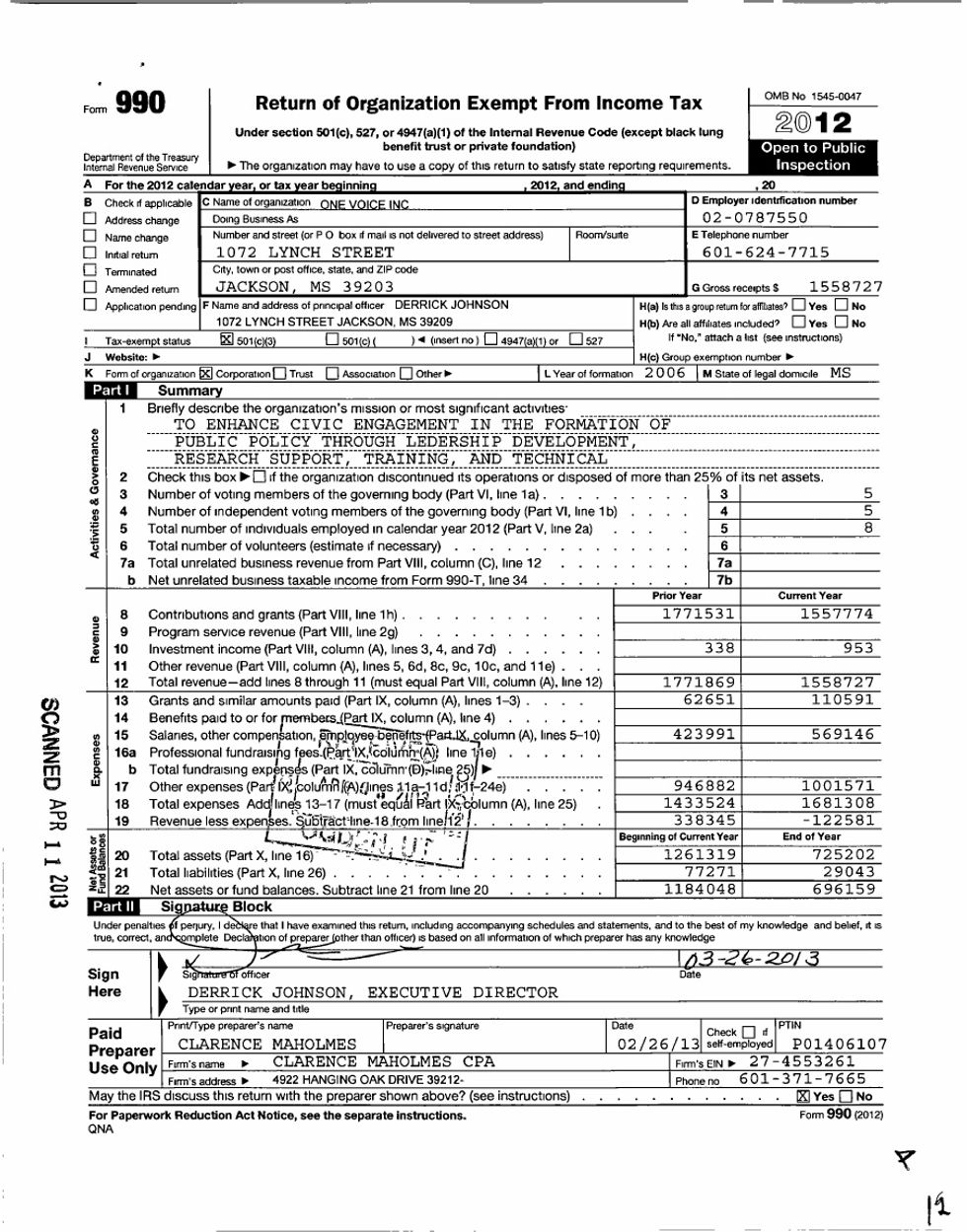 Courtesy of John Cardillo
Derrick Johnson's agenda appears to be fanning the flames of racial politics, not criminal justice.
While I am only at the very early stages of my investigation, within days it has become quite apparent that too many NAACP officials have the ability to have their requests for the deployment of federal law enforcement resources granted without question or oversight.
Their relationship with Eric Holder reminds me of my days in the New York Police Department when the extremely politically powerful Orthodox Jewish Community had a direct line to their local precinct commanding officers and the Police Commissioner.
It was wrong then. It is wrong now.
There are many questions that need to be answered, and I will be following up on this as there is an intricate web of too close for comfort relationships between the NAACP, DOJ, and the White House.
Were procedures violated when 40 FBI agents were deployed to Ferguson, Missouri to investigate what was ultimately deemed an in policy local police shooting?
And what about the bombing of an accountant's office on the other side of a building that houses a small NAACP office in Colorado Springs that saw a rapid response from the FBI's Joint Terrorism Task Force?
Americans are entitled to fair and impartial justice. Yet it appears that we are now faced with agenda driven federal law enforcement guided by racial politics and political correctness.
That combination is a compromise of both public safety and national security.
–
TheBlaze contributor channel supports an open discourse on a range of views. The opinions expressed in this channel are solely those of each individual author.