So often Americans speak as though our nation is the pinnacle of human progress, and in many ways, it's true. No group of people in history has achieved the degree of liberty, wealth, technology, or military might to the extent that the United States has.
But "progress" ought not to be limited to these sorts of measurable achievements, and the success of a group of people should include contributions to the wellness of humanity as a whole.
It's in this sphere that the United States has witnessed the most stunning and frightening fall. Once the "shinning city upon a hill"—a model of morality for the rest of the world—the country hit perhaps its lowest point late on Thursday, when Boulder, Colorado District Attorney Stanley L. Garnett announced there would be no murder charges filed against a woman accused of cutting a baby from a mother's womb in a vicious attack.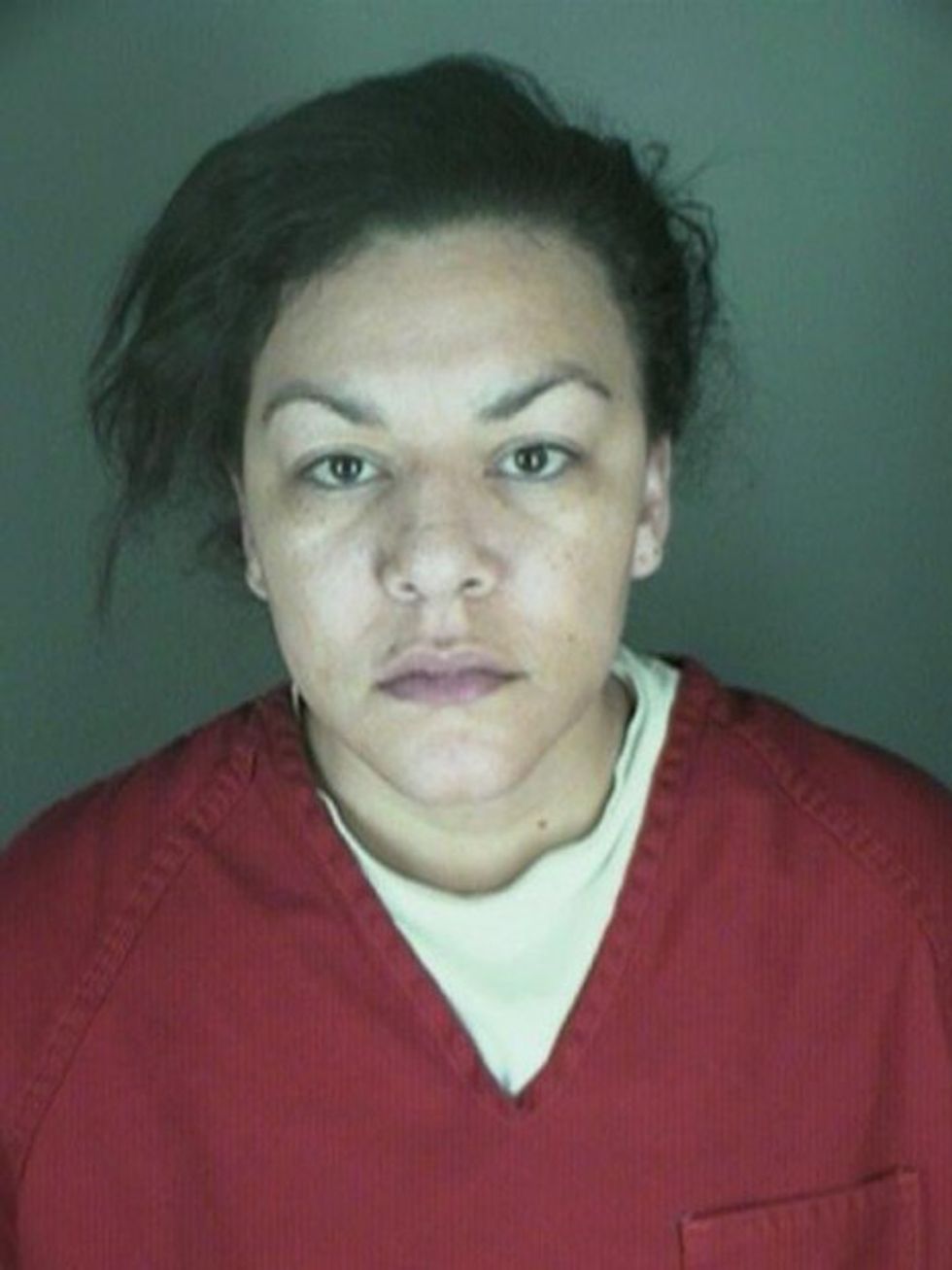 This undated booking photo provided by the Longmont Police Department shows Dynel Lane, 34, who is accused of stabbing a pregnant woman in the stomach and removing her baby, while the expectant mother visited her home to buy baby clothes advertised on Craigslist authorities said. (AP Photo/ Longmont Police Department)
Thirty-four-year-old Dynel Lane is accused of luring 26-year-old Michelle Wilkins to her home using a Craigslist ad and then viciously attacking her. Lane allegedly then cut out the baby Wilkins was carrying from her stomach and was arrested while driving to the hospital with the dead baby. Lane claimed to the police that she just had a miscarriage and the baby was her own.
Garnett's office has not yet disclosed which charges, if any, will be pursued against Lane.
While the shocking brutality of Lane's actions are making headlines across the country, few of the mainstream media's reporters and pundits are spending any time discussing the apparent overarching tragedy hovering above this horrific story: How is it possible there are not riots in the streets today to protest Garnett's decision?
The "culture of death" motto employed by many on the so-called "conservative" end of the political spectrum has been continuously mocked by countless progressives, but as this story shows, America's culture is now most certainly one that permits, and occasionally even celebrates, the death of innocent children.
How is it possible that the most-educated and technologically advanced society the world has ever seen has failed to accept the obvious conclusion that butchering babies is repulsive and unacceptable?
I believe the famous Princeton professor of bioethics Peter Singer has given us the answer. In 1979, Singer wrote, "Human babies are not born self-aware, or capable of grasping that they exist over time. They are not persons, [and therefore] the life of a newborn is of less value than the life of a pig, a dog, or a chimpanzee."
Singer's morality model is an example of strict utilitarian approach to ethics. Utilitarianism is essentially the belief that good choices and bad choices should be evaluated based on the usefulness of the outcome. Because killing unborn children, and in some cases even infant babies, can be more economically efficient and useful for individuals or society as a whole, it's a perfectly acceptable behavior.
This sort of reasoning stands in complete opposition to the traditional Judeo-Christian understanding of morality, which relies on the belief of an objective standard for what is good and evil, that shaped the development of Western Civilization for nearly 2,000 years.
So why has society rejected objective morality? Why are America and the rest of the Western world increasingly choosing to reject its moral heritage? The answer is intimately tied to the rise of progressivism.
Progressivism is an inherently utilitarian movement, and part of that movement's strategy for attaining success is to bring together groups that have traditionally viewed themselves as minorities. This hodgepodge group, which includes diametrically opposed ideological wings such as radical feminism and extreme Islam, unites around the common the goal of fundamentally transforming traditional Western culture.
Progressivism views Judeo-Christianity as its greatest threat because it is decidedly not utilitarian. In fact, its system of morality makes the "ends justify the means" attitude so much a part of progressivism virtually impossible.
The more successful progressives have become at destroying the idea of objective morality and replacing it with the postmodern view that all truth is subject to varying interpretations, the more difficult it has become to keep the occupants of the progressive big tent happy. This is why individuals like Peter Singer have become such an important part of the movement.
Singer, like George Bernard Shaw and the founder of Planned Parenthood Margaret Sanger, is able to fill the moral vacuum left in the wake of the removal of Christianity from every aspect of the public sphere, by offering a new, progressive way to think through dilemmas: by judging the morality of any action by that action's usefulness.
It's in this space that the common understanding of right and wrong becomes so distorted that a ruthless person like Dynel Lane can escape being charged with murder. After all, if its considered murder for Lane to kill another woman's unborn child, why wouldn't it be considered murder for the mother to kill her own child? And if abortion is now no longer a permissible behavior, then why would radical feminists stay in the progressives' big tent?
Progressives, like the true utilitarians they are, understand that their goal of removing Judeo-Christianity from the public sphere is far more important than the life of a single, or even millions, of unborn children.
Justin Haskins(NewRevere@1791.com) is editor-in-chief of New Revere Daily Press and editor of a free-market think tank headquartered in Chicago. Opinions are his own.
–
TheBlaze contributor channel supports an open discourse on a range of views. The opinions expressed in this channel are solely those of each individual author.