As we continue down a path of becoming a nation that is more and more polarized on many fronts we must stop and remember who we are.
America's greatness is its people. From our nation's birth "We the People" have opened our arms to those who sought freedoms and opportunities found nowhere else.
Americans have prided themselves in being open-minded, with a willingness to listen to and embrace newcomers. Although along with that open-mindedness has been an expectation that our countrymen and women bear a high level of personal responsibility. We have long recognized that free individuals cannot be both reliant on government to meet its every need and free of government restrictions.
As we travel further and further from the days of our founding it seems we are becoming a people more and more reliant on government for solutions. Too many Americans are forgetting the rights written into our Constitution and Bill of Rights, our God-given rights, the rights we were born with. These rights cannot be taken away by any individual or government. These rights are part of our being. That has been the draw of America.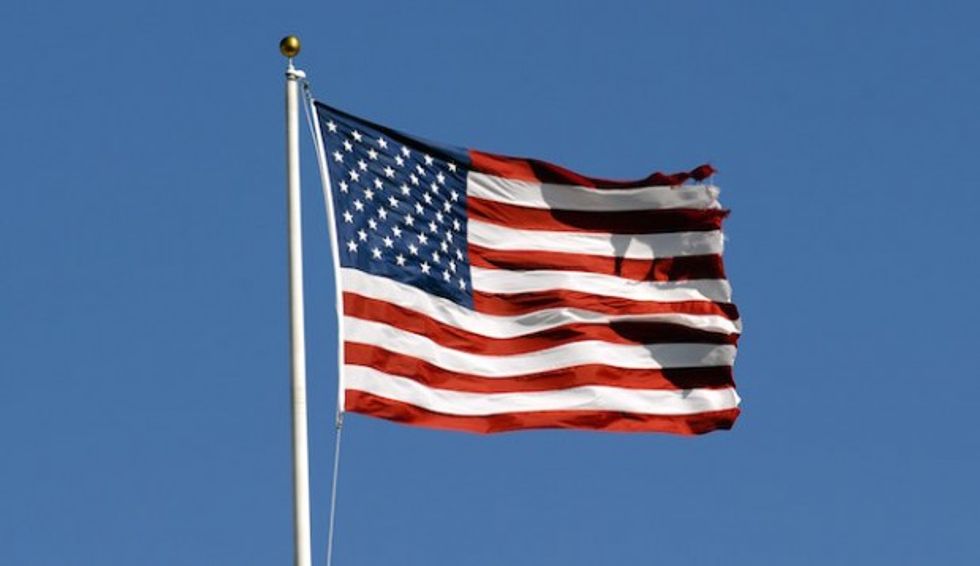 Photo by Al Messerschmidt/Getty Images
As government grows, we are often pitted against each other. Various groups or individuals vying for government perks. One group demonizing another group in an effort to reap rewards from the government piggy bank.
Instead of reveling in the positive aspects of our Republic we focus on the negatives. The blame game has become common sport and is reflected back at us on a daily basis in the news. Even our entertainment, movies, theater and music is filled with negativity. More focus on the goodness of our nation would be uniting.
Where are the heartwarming stories of Americans who have achieved personally and in doing so have helped many? Where are the tales of Americans who have sacrificed all so that future generations could have the freedoms to pursue happiness?
Instead of really listening to differing points of view we are stifling speech. Labeling certain speech as hate-speech may seem like the correct thing to do, because who wants hurt feelings? But here again shouldn't we stop and remember who we are? Speaking out has been the American way. It has paved the way to correcting wrongs.
Years ago on playgrounds and on neighborhood streets kids could be heard shouting in retaliation to harsh words "Sticks and stones may break my bones but names will never hurt me!" or if something one said was disapproved of by others this common phrase would be uttered in defense, "It's a free country isn't it?"
It is time for us to stop being over-sensitive to words. This over-sensitivity is leading to less freedom for all. We must teach our children and grandchildren about the rights they were born with that are guaranteed by our Constitution, for they are tomorrow's guardians of these rights. How can they protect them if they do not even know what they are?
As Americans we must once again talk to each other in frank, honest terms. We must also take the time to really listen and understand. Often we have a lot of commonalities but the way we are communicating is not helpful. Each group sticking to its own dogma, instead of reaching out to find common ground in our freedoms and opportunities, weakens America.
An interesting e-book, "The Three Languages of Politics" by Arnold Kling, addresses the way we are expressing ourselves these days and ways in which to open up the dialogue and speak to each other instead of past each other.
Kling makes a good point when he says, "I believe we can reduce our level of political anger by better understanding the other languages. You can still carry the belief that you are right, and you do not need to split differences or compromise. However, you should be less inclined to demonize people who speak different political languages."
The path to remembering who we are can be found with more speech, rather than less, and as protected by the First Amendment it does not have to be politically correct speech.
Diana Erbio is a freelance writer who lives on Long Island. She is a regular contributor to Association of Mature American Citizens. Diana recently published a book, "Coming to America: A Girl Struggles to Find her Way in a New World."
–
TheBlaze contributor channel supports an open discourse on a range of views. The opinions expressed in this channel are solely those of each individual author.