Presumptive republican presidential nominee Donald Trump held a rally saturday at the Arizona Veterans Memorial Coliseum in downtown Phoenix. Despite numerous rumors of hundreds of protesters being bused in, the event proved to be a civil episode of a heated presidential election standing in stark contrast to protests which led to arrests in Fountain Hills, AZ earlier this year.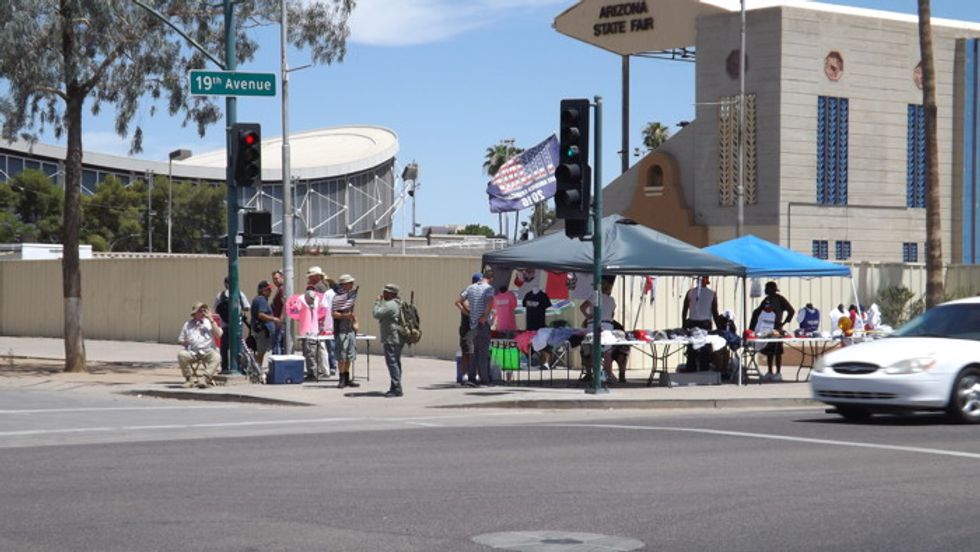 A few vendors celebrated their capitalistic rights at the rally's entrance, providing ready access to Donald Trump merchandise. The Arizona Veterans Memorial Coliseum is visible to the left.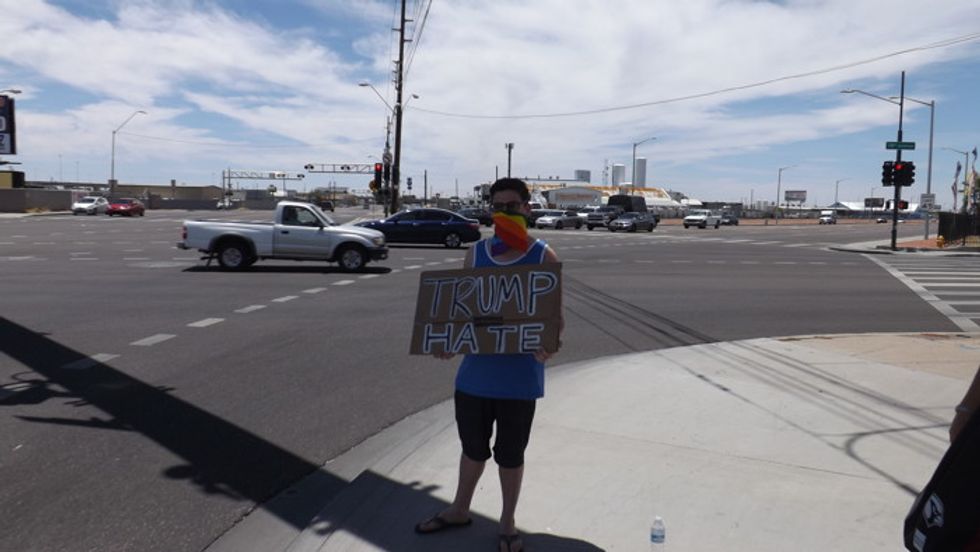 Despite the near record high temperatures in Phoenix, a few early protesters are spotted at a nearby intersection.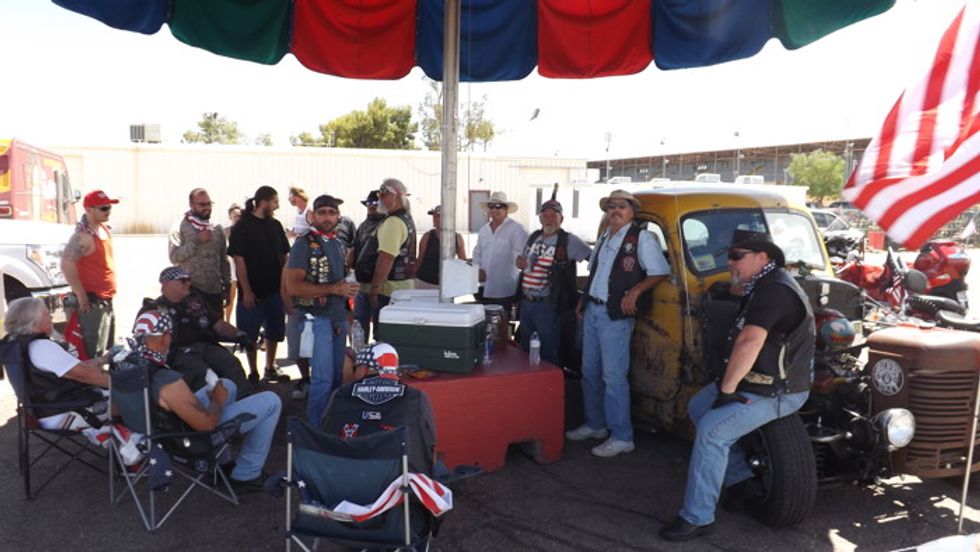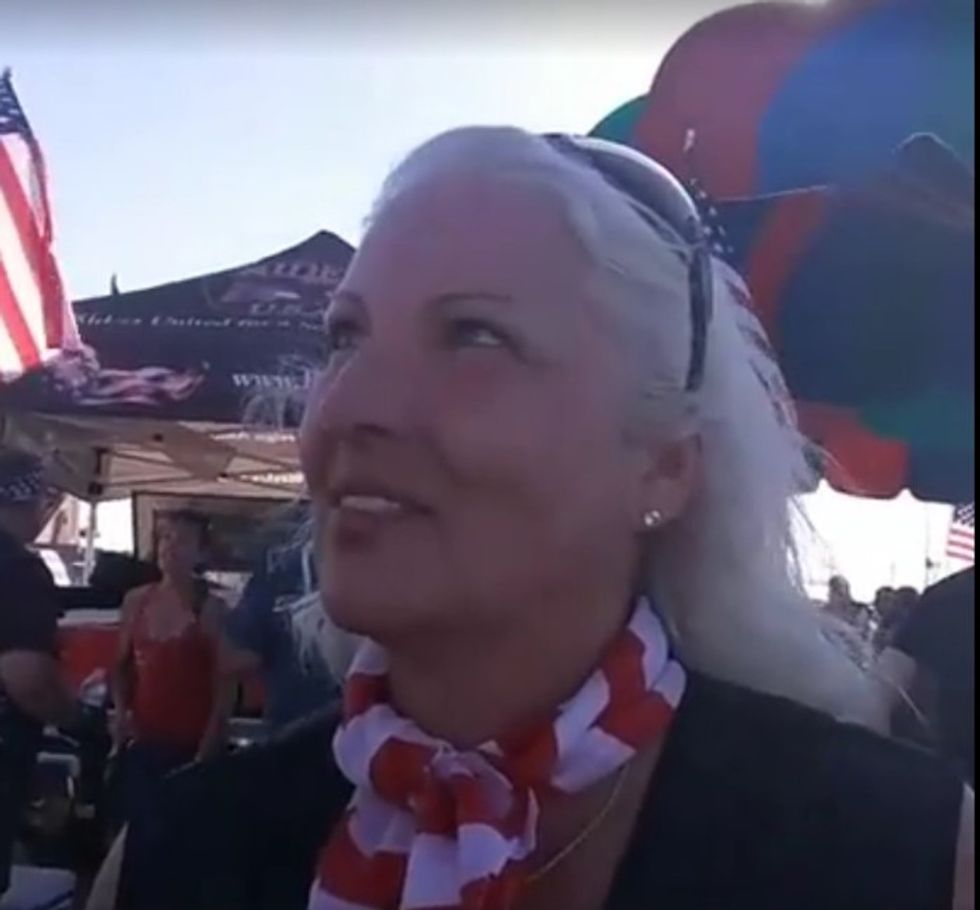 Lions Guard Arizona attended the rally as planned, Cindy Perrin told TheBlaze: "We all came out to support the first amendment of most of the people that were here, whether they're for Trump or they're protesters. As long as everyone stays peaceful and they don't create any problems, we're good. And I think it worked because we were expecting at least 150 to 200 bikes, and you know that's what was all over the media and these people stayed away. We don't have any problems here on the grounds."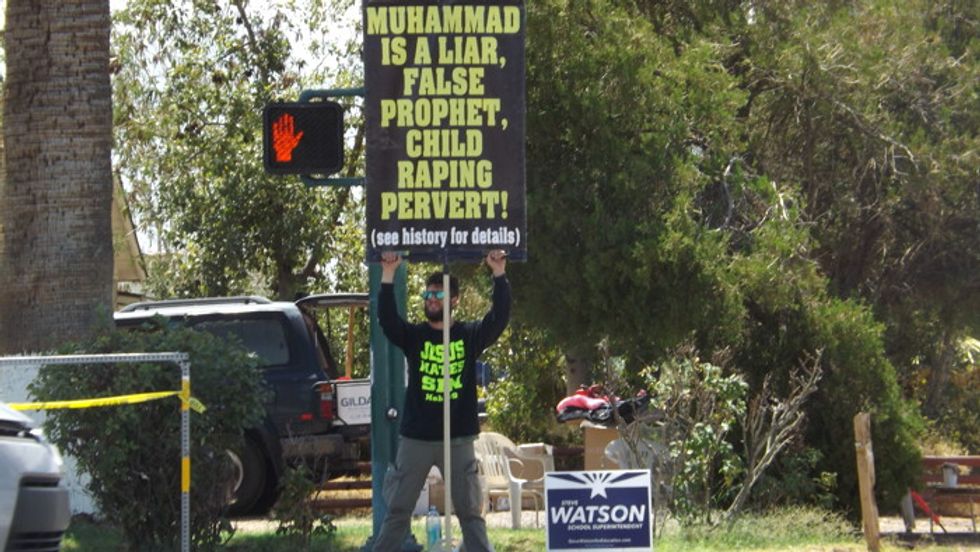 High temperatures and Lions Guard riders did not dissuade all of the protesters. This man holds up an anti-Muslim sign just opposite the entrance to the Arizona fairgrounds.
Some of the attending protesters, who brought their own shade, were civil and seemingly subdued by the heat.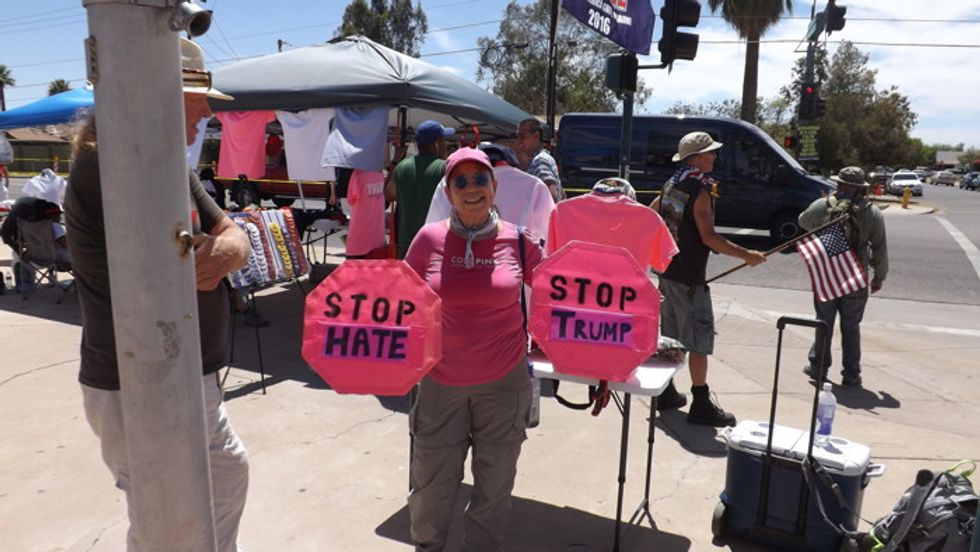 Code Pink represented at the rally. Noticeably absent was the vitriol and disruption that the group has become known for.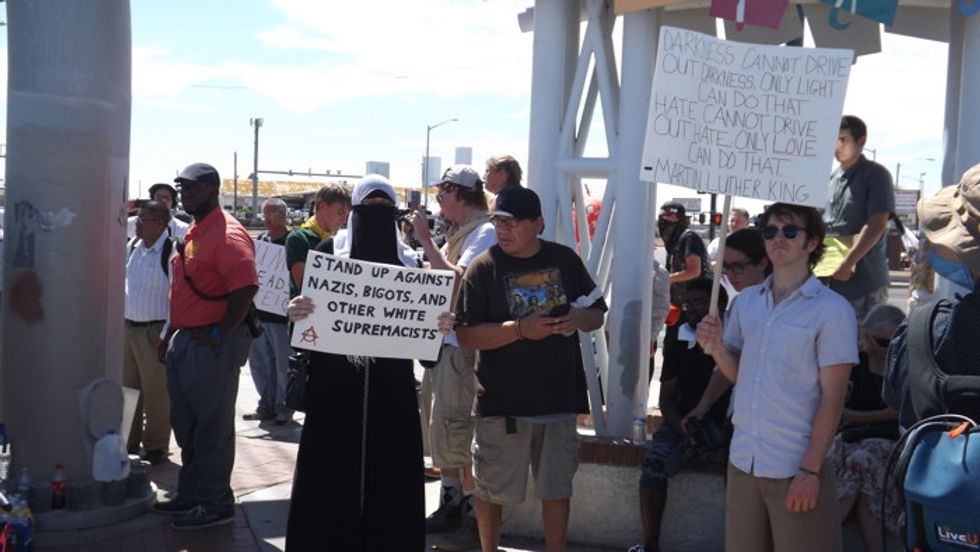 Just south of the fairgrounds at the major crossroads of McDowell Road, Grand Avenue & 19th Avenue a group of approximately 10-20 protesters and counter protesters argued and occassionally hurled invectives at one another through bullhorns, shouting at passing rally attendees. Many passersby yelled from their cars and extended occasional gestures.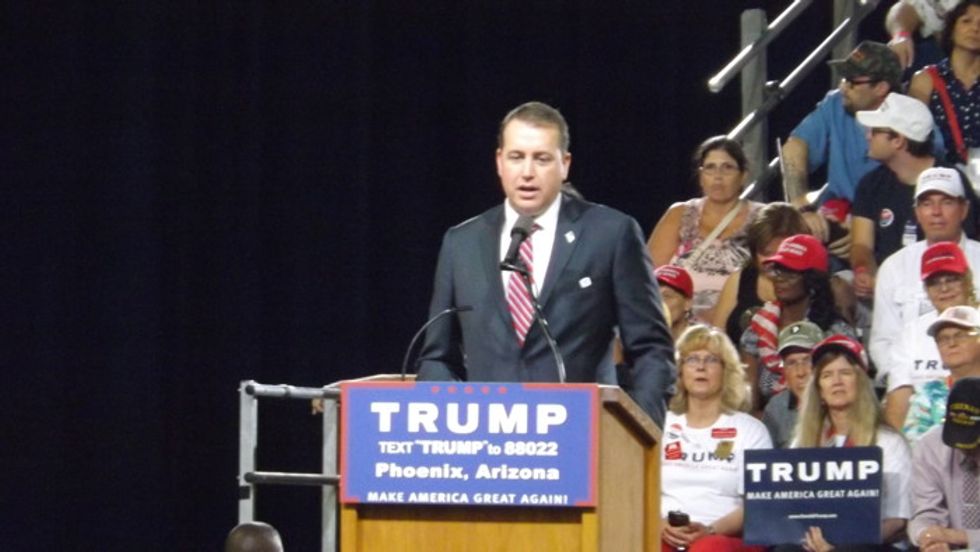 Arizona State Treasurer Jeff Dewitt was among the opening speakers, which included Arizona House Speaker David Gowan, Former Arizona Governor Jan Brewer, Arizona Republican Chairman Robert Graham and embattled Maricopa County Sheriff Joe Arpaio.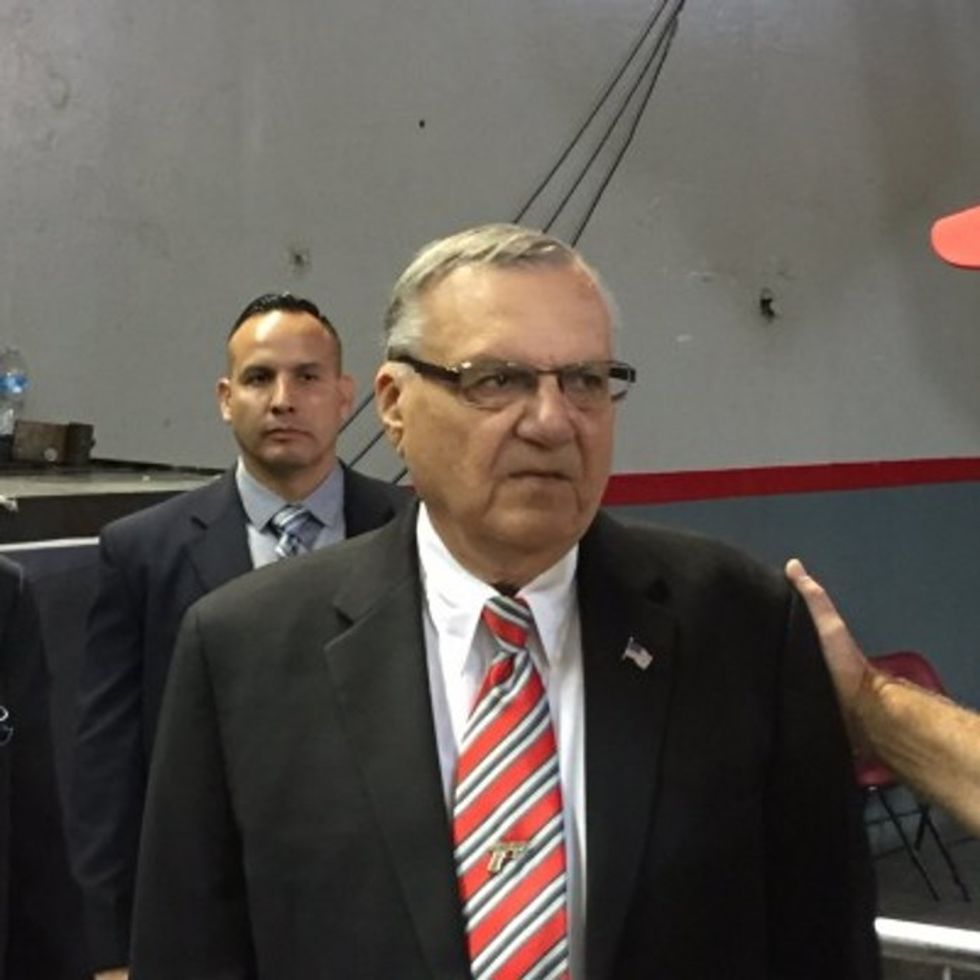 w
Maricopa County Sheriff Joe Arpaio is currently facing sentencing for a civil contempt conviction stemming from a racial profiling case.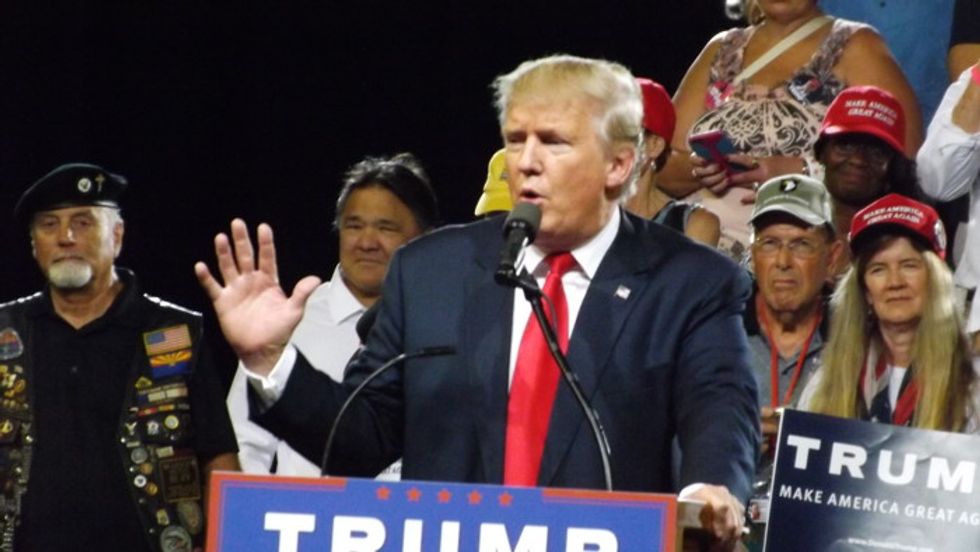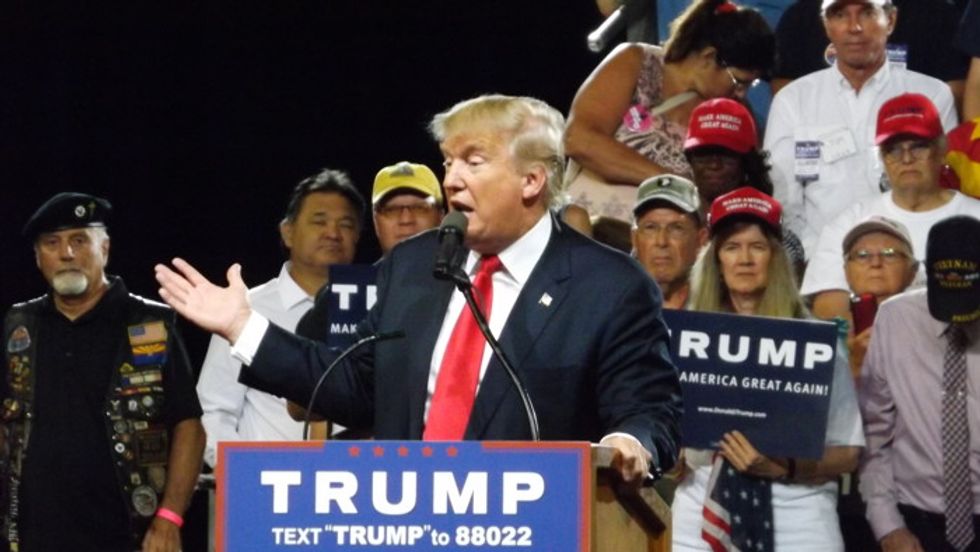 During his remarks Trump rejected the U.S. Department of Labor's unemployment statistics as "phony numbers," also stating that "it's a false system folks. We have tremendous massive unemployment. It is about jobs; it's like, that's like the great medicine that makes us better."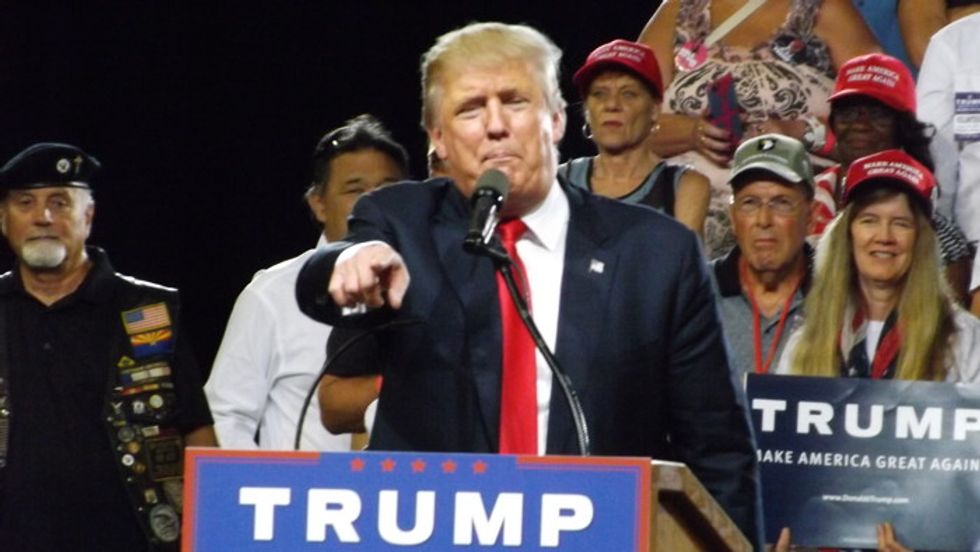 Trump took a moment during his remarks to scold the media at large referring to the press as, "the most dishonest group of human beings I've ever seen" pointing directly at the press area. He addressed rumors that "Donald Trump may sell his campaign. He wants 150 million dollars. Do you believe this? Donald Trump may...number one you can't do it, number two you could offer me five times that amount and I wouldn't do it. One of the people who supposedly brought it, he might do it for five billion dollars, now for five billion I guess we have to think about it right?" Trump attributed this story to Politico, although this contributor has been unable to locate an article matching his description.
P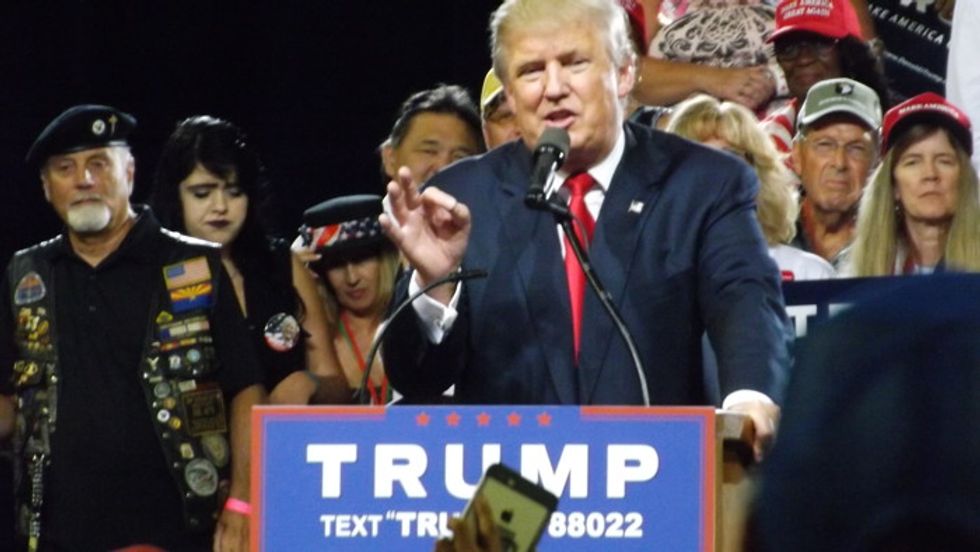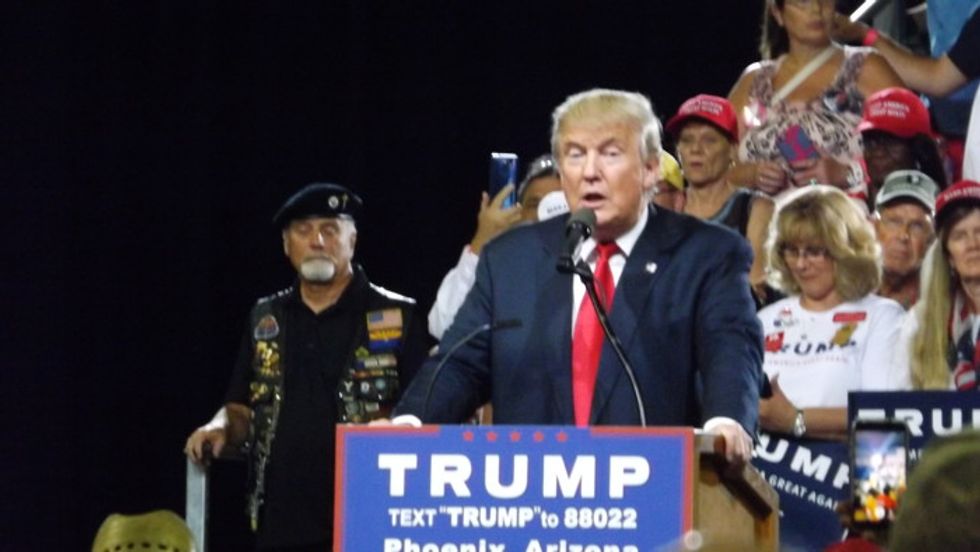 Despite the looming threat of violent protests, the blistering Arizona heat and the shadow of legal proceedings over Donald Trump himself and one of his most ardent supporters: Sheriiff Joe Arpaio, the rally was a largely peaceful expression of American politics.
Time will tell as we draw closer to November if episodes of violent protest which have marred Donald Trump's campaign so far, will become a thing of the past or if Phoenix was largely an exception to what's become 'the rule.'
All photos by Matt Holloway.
Matt Holloway is a millennial constitutional conservative blogger and was appointed a Republican committeeman for Legislative District 13 in 2015 he is also a member of the Arizona Republican Assembly. Email: TheMattHollowayShow@outlook.com