On Monday, Sports Illustrated released their annual swimsuit edition magazine cover. This year's edition features three women with different body types seductively posing for the cover.
The magazine has been praised for its "revolutionary" move of placing plus size model Ashley Graham on the coveted cover; however, this move was only revolutionary to the magazine. Different body types are a novelty to Sports Illustrated, but have been celebrated by women of depth for generations. Sports Illustrated missed the mark in neglecting to see that beauty is not determined by your size or shape. Rather, it lies in your character.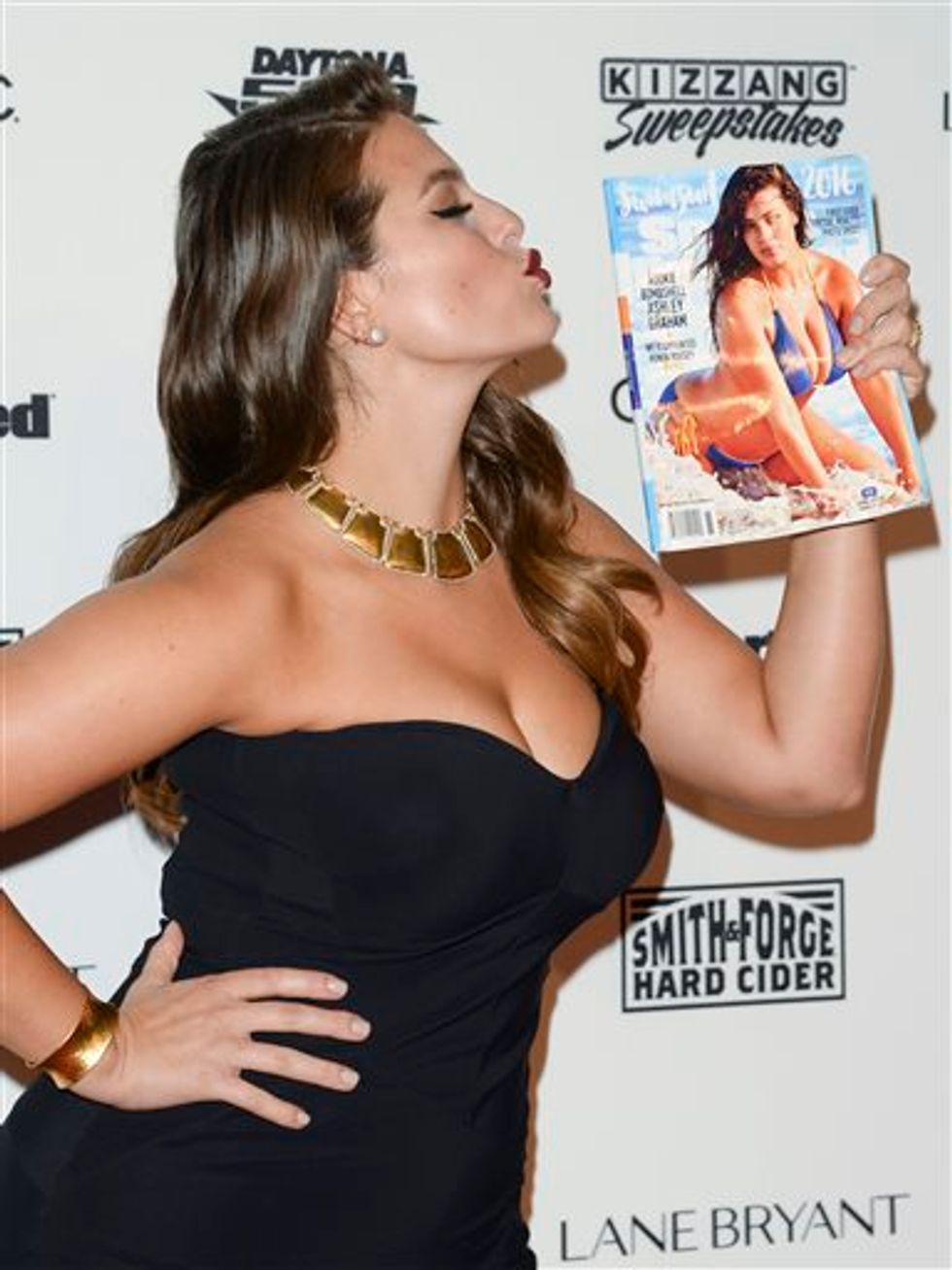 Cover model Ashley Graham attends the 2016 Sports Illustrated Swimsuit Issue launch party at Brookfield Place on Tuesday, Feb, 16, 2016, in New York. (Photo by Evan Agostini/Invision/AP)
Beauty is any woman fighting for her dreams, accepting themselves as they are and understanding that they are here with a purpose. It is any woman who experiences defeat and pushes past it to seize victory, such as domestic violence victims who have been redeemed. Its women raising children and women pursuing their dream job. It is women who praise one another, women of wisdom, and women who don't give up. These are just a few traits of women who define beauty.
The days of defining beauty by outward appearance are long gone. While outward beauty may gain attention for a moment, inward beauty gives you a lasting legacy. Beautiful women such as Elisabeth Elliot, Rosa Parks, Mother Theresa, and Malala Yousafzai, may never have been considered for the cover of Sports Illustrated. However, their character and determination to make a difference against all odds has inspired every woman to excel in their own lives. This is beauty.
While Sports Illustrated attaches beauty to sexuality, Solomon in the Bible attributes beauty by you simply being you.
Song of Solomon 4:7 says, "You are altogether beautiful, my love; there is no flaw in you."
Think about that: "There is NO flaw in you."
Because of the societal pressure on woman to have physical perfection, we have ripped ourselves to shreds and found multiple flaws in ourselves. In a refreshing, yet ancient, perspective Solomon says, YOU, exactly who you are, what you look like and your weaknesses and your strengths, define beauty.
While outward beauty certainly is not a negative trait, it's time we widen our definition of beauty. Defining it as only skin deep has led countless women into eating disorders, fits of jealousy, and self-loathing. Redefining beauty will influence the generation of girls who are currently learning what our society deems beautiful. Deepening our stance will change the generations to come.
–
TheBlaze contributor channel supports an open discourse on a range of views. The opinions expressed in this channel are solely those of each individual author.