© 2023 Blaze Media LLC. All rights reserved.
Are some female teachers simply loving who they were born to love?
With a surging number of female teachers apparently believing they were born sexually oriented toward teenage students, several recent teacher-sex scandals should raise concerns among normal people about America's fundamental transformation and our changing cultural values.
According to a former chief of staff at the U.S. Department of Education, Terry Abbott, 15 students every week were "sexually victimized" by teachers in 2014. Additionally, one-third of the sexual predators were female teachers.
In California, the Los Angeles Unified School District even argued in civil court that a 14-year-old girl was mature enough to consent to sex with a male middle school teacher. Amazingly, the jury ruled in the district's favor. Female teachers, however, are usually the molesters our devolving culture seems more willing to embrace.
The most recent teacher-sex story to attract national headlines occurred on May 6 in Palm Springs, Florida. A 45-year-old female principal was arrested after she was discovered in the backseat of her car with one of her high school students. The principal, Krista E. Morton, was reportedly found with her shirt unbuttoned and her shoulders and part of her chest showing. She and the 18-year-old male student both were arrested for possession of marijuana, but Mrs. Morton, who is married, has not been charged with a sex crime.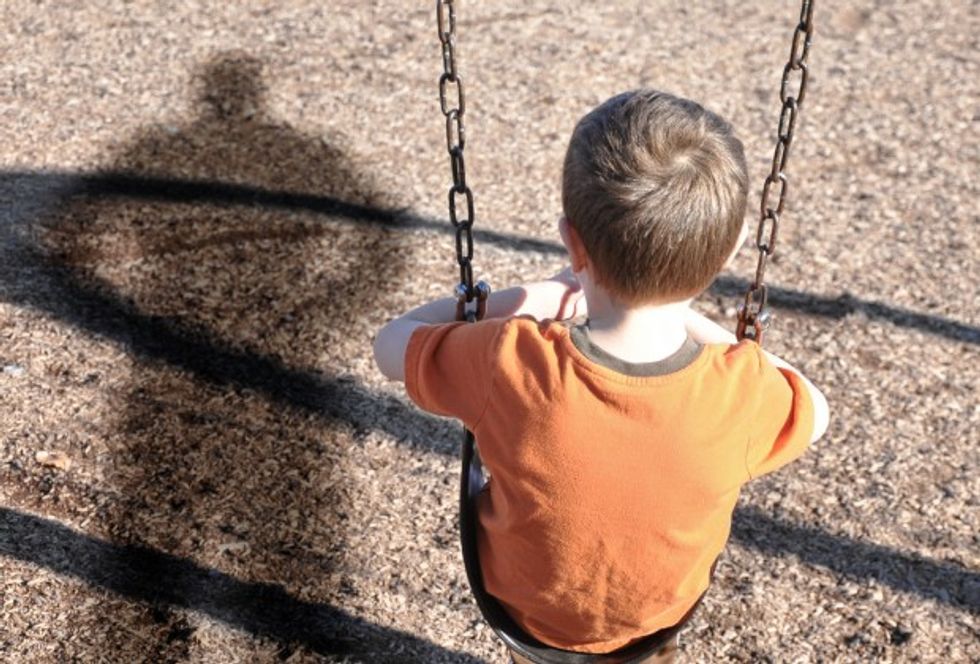 Photo Credit: Shutterstock
In Florida, 18-year-old students are not considered "students" by law when it comes to their teachers having sex with them.
Normal parents probably wonder if pot were legal in Florida, would the cops have merely apologized for interrupting this perverted principal? Would Mrs. Morton have been allowed to continue getting high and teaching the male student to respect women as role models and authority figures in the backseat of her car?
Liberal ideology continues to move America toward exotic cultural values, so these promiscuous pedagogues might eventually be granted the right to love whom they apparently believe they were born to love -- teenagers.
Public schools have been indoctrinating impressionable minds with leftist psychobabble like multiculturalism for quite some time. As a result, liberal minds tend to believe that no culture's values are morally superior to any other culture's. On planet earth, however, some countries have consent laws for children as young as nine and 12 years old. But who are we to judge, right?
In another recent female-teacher tryst, 32-year-old Shelley Dufresne, a married English teacher and mother of three, escaped both being branded a sex offender and being incarcerated for three years in Louisiana on April 9. Despite her admission to having sex with a 16-year-old male student, Mrs. Dufresne was allowed to plead guilty to just an obscenity charge. She also had to surrender her teaching license.
Although the general age of consent in Louisiana is 17, teachers there cannot legally have sex with students unless the student is still in class at the age of 21.
Nevertheless, Mrs. Dufresne has a separate criminal case involving the same student, which is still pending. In the second case, Dufresne and her 24-year-old colleague, Rachel Respess, allegedly had group sex with the teenager for nine hours.
Sure, many of these teachers like Mrs. Dufresne are married and have children, but again, who are we to judge? Open marriages are simply alternative cultural values, right?
Just ask Judge Garrett D. Page in Philadelphia. On April 3, Judge Page sentenced 35-year-old Erica Ginnetti, a math teacher and married mother of three, to one month in jail for molesting a 17-year-old male student. At Ginnetti's sentencing the judge remarked, "What young man would not jump on that eye candy?" He also informed Mrs. Ginnetti, "I don't believe you are a bad human being."
No, of course someone who molests a student and risk destroying her family for sexual gratification is not bad. Today, bad people support traditional moral values and traditional marriage.
So long as traditional morality is not stigmatizing individuals who embrace exotic values and historically taboo customs, who cares if lowering our moral standards is negatively impacting both public schools and families? The important thing to remember is that all cultures are morally equal. If you don't believe it, go ask your teenager.
–
TheBlaze contributor channel supports an open discourse on a range of views. The opinions expressed in this channel are solely those of each individual author.

Want to leave a tip?
We answer to you. Help keep our content free of advertisers and big tech censorship by leaving a tip today.
more stories
Sign up for the Blaze newsletter
By signing up, you agree to our
Privacy Policy
and
Terms of Use
, and agree to receive content that may sometimes include advertisements. You may opt out at any time.