Much ink has been spilled over how bad income and wealth inequality has gotten in the United States (or the world for that matter) of late. Indeed, it seems a day doesn't go by that you won't hear Barack Obama, Bernie Sanders or Elizabeth Warren go on about it.
While most people are alright with some inequality and believe it to be necessary in a free market system, most of those same people are dismayed when they hear Michael Moore say, more or less correctly, that "just 400 Americans -- 400 -- have more wealth than half of all Americans combined."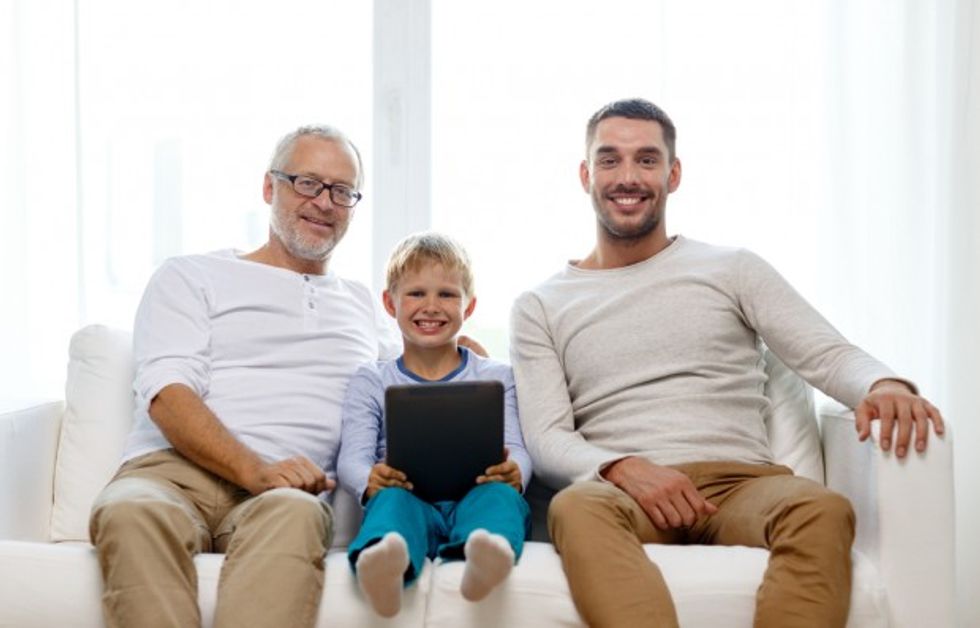 Shutterstock
The problem, however, is that while that statistic is relatively accurate, it paints an inaccurate picture by what it leaves out. Simply put, most people are thinking about inequality wrong from the beginning. People generally think of it as if a few rich capitalists owned everything and the rest of us were destined to be paupers. This is a seriously flawed way to view the issue, though, because it neglects the most important variable of all when talking about inequality; Age.
As Thomas Sowell noted:
"The simple fact that everyone is getting older all the time means that many statistics necessarily reflect an ever-changing aggregation of people... Younger adults usually earn less than middle-aged people. This fact can hardly be considered startling, much less sinister. Yet this simple reality is often ignored by those who automatically treat statistics on income and wealth differences as differences between classes of people, rather than differences between age brackets." ("The Vision of the Annointed")
Indeed, if any older or middle-aged person were to look at the inequality of their own life by comparing the various income or wealth they had had at various times in the past, that person would find a pretty startling amount of inequality. At least he would if he didn't know what he was looking at to begin with.
According to the Census Bureau, the average per-househould income for various age groups broke down as follows:
15-24: $34,605
25-34: $54,243
35-44: $66,893
45-54: $70,082
55-64: $60,580
Yet this sizeable difference in people's own lives is rarely accounted for when discussing inequality across the whole of society. Even the kids of rich parents generally don't have a high income as they begin their careers. Yet few would consider such people to be poor.
To highlight this fact, a study from the University of Michigan found that of the people in the bottom quintile of income earners in 1975, only 5 percent were still in the bottom quintile in 1991; 29 percent had moved all the way to the top.
The difference is even more stark when talking about wealth inequality as wealth generally compounds with age. Even if everyone made the exact same income but simply saved some of their money, the statistics would still show some wealth inequality because the people being counted are at different places in their lives.
One of the least reported on economic facts in the last few decades is that older people have gotten richer while younger people have gotten poorer. While many believe the United States is becoming a more static, class-based society, a recent study from Harvard found that income mobility hasn't decreased, but instead that the rungs have simply grown further apart.
According to the Survey of Consumer Finances 2010, Americans under the age of 45 own only 11 percent of the wealth in the country. This is a rather remarkable fact. As you can see above, the income of people in their 40's is pretty close to the peak of their career, on average. Yet almost 90 percent of the wealth is owned by those over the age of 45.
Pew finds that the median net worth of those under the age of 35 fell from $11,521 in 1984 to $3,662 in 2009. Yet wealth rose for those over 65 substantially from $120,457 to $170,494 over the same period.
Perhaps this is because more people are going to college. Even if the proponents of college are completely right, younger people will start their career later and often with student loans (making their wealth effectively negative). But those same people will make up for it later in life with higher earnings. This may sound like a good trade off, but it will result in a more "unequal" society, at least according to static statistics.
Whether wealth and income inequality is still a pressing issue is outside the scope of this article. The point here is simply to show that the standard narrative is missing a key piece of the puzzle. It merely looks at a picture whereas the film shows what's really going on. To analyze income and wealth inequality honestly, age must first and foremost be taken into account.
–
TheBlaze contributor channel supports an open discourse on a range of views. The opinions expressed in this channel are solely those of each individual author.