Valentine's Day is rapidly approaching.
In just a few short days the world will celebrate love as they define it. Roses and chocolate will scream at us on the endcaps of stores everywhere, reminding us of the holiday derived from Saint Valentine, a priest, beheaded for his faith on February 14, around the year 278 A.D.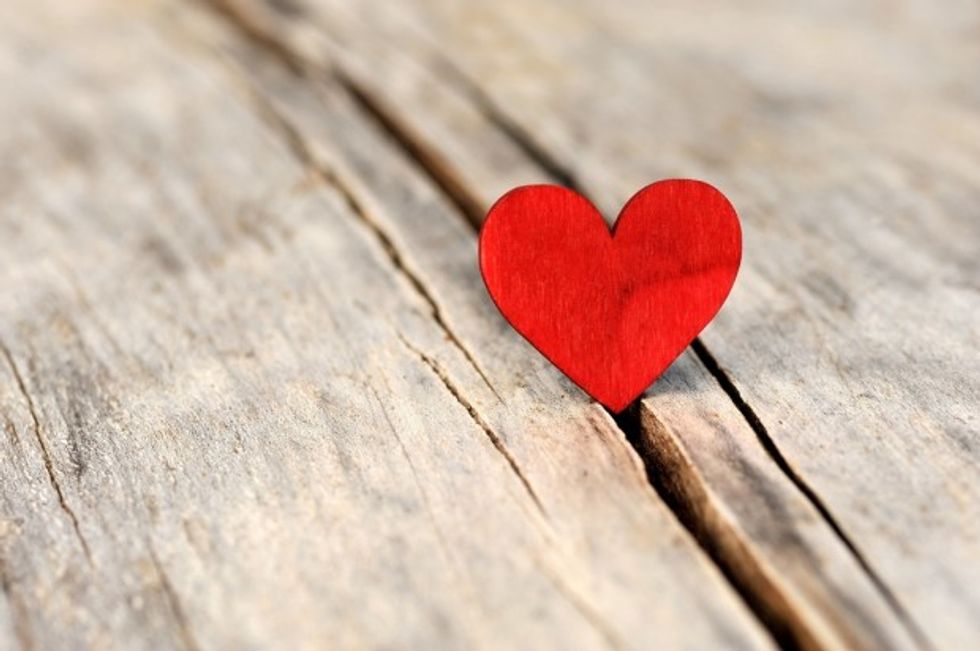 Shutterstock
The work of Saint Valentine would later earn him sainthood. While Saint Valentine was a priest the emperor of Rome, Claudius II, issued an edict prohibiting marriage amongst young people. At the time, it was believed young men serve more diligently in the army without love for their wives and families. Saint Valentine didn't agree with this edict and would secretly marry the young lovers in the Christian church. He was eventually caught and beheaded, but as the legend goes, not before sending a note to his love that was signed, "Love, Your Valentine." Slowly, the tradition of sending your love flowers and chocolates and sweet notes developed, in an effort to celebrate Saint Valentine's life.
As much as the tradition is cherished by those who are in love, many loathe the holiday due to the status of their relationships. Those that are single find it only maximizes their desire to be in a relationship, and it often turns out to be a day they wish they could skip.
But what about those who are married, but are in struggling or unhappy marriages. What about those who have recently considered divorce? What about those marriages where there seem to be irreconcilable differences, but the partners remain together for the sake of the children?
Valentine's Day can be painful when you're searching for an obligatory card that describes your feelings in such a relationship. You may look through the cards and pick the one with the least amount of hearts and lovey language and head to the check out. Does this describe you?
I know, as my husband and I close in on 12 years of marriage, not every Valentine's Day was one that oozed with the feelings of romance and passion. I utterly adore my husband and love him to my very core; however, any marriage of longevity will face hard seasons. It is our mindset in those seasons that brings about the hope of celebrating Valentine's Day together next year.
If you find yourself dreading Valentines this year due to the status of your marriage, I encourage you to make a Valentine's Day resolution – to focus on your commitment rather than your feelings. In an age obsessed with a surface-level love, we have forgotten that love lived out is a commitment to another person in good times and bad, until death do us part. Commitment is the very character of love and should be celebrated long after the flowers die and chocolate is eaten.
This Valentine's Day resolve to resurrect your marriage.
Rather than abandoning your commitment, invest in your marriage. Pay attention to things that may have been neglected due to children, busy schedules or life getting in the way.
Start with yourself. What can you do better as a spouse to pour into the needs of your mate?
Look at your husband or wife with a fresh perspective and fresh eyes. What was it about them that originally attracted you to them?
Forgive the offenses that need to be forgiven, rather than meditated on.
Working on these things will no doubt result in a much better outlook for Valentine's Day 2017. Your marriage is worth your effort.
–
TheBlaze contributor channel supports an open discourse on a range of views. The opinions expressed in this channel are solely those of each individual author.