When Rep. Paul Ryan first emerged as a strong contender for the House speakership last year, the front-runner for his party's presidential nomination described the Wisconsin Republican as "weak on immigration."
Donald Trump is critical of Ryan, and other congressional Republicans, who favor some form of legalization for illegal aliens who have not committed serious crimes on top of their immigration violation.
"I like him very much as a person," Trump said of Ryan at the time in an exchange with ABC News. "Certainly he has been weak on immigration and I'm very strong on immigration."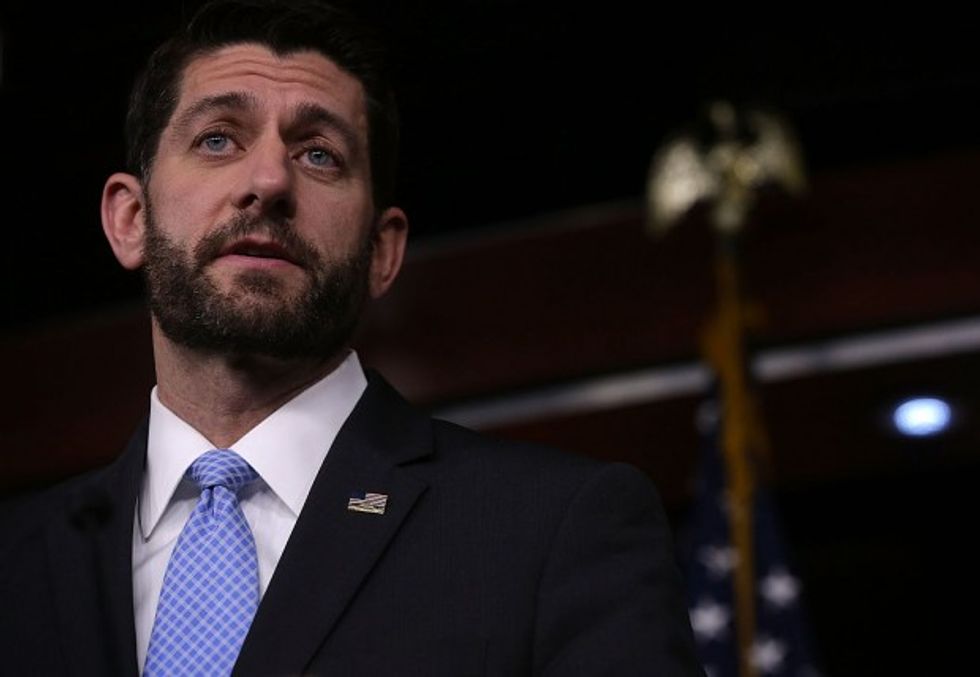 Speaker of the House Paul Ryan (Getty Images/Alex Wong)
Since then, the niceties have ended.
Ryan has interjected himself into the presidential fray after Trump called for a ban on all Muslim immigrants. Ryan has said Trump's proposed ban is not in step with the principles of the Republican Party. Moreover, Ryan has made it clear that he is opposed to the kind of "mass deportation" scheme Trump has advanced on the campaign trail.
The House speaker's comments raise some interesting questions about how congressional Republicans might impact their party's presidential primary; especially as it relates to immigration policy.
Are Republicans who favor guest worker programs, for instance, "weak on immigration" since many of those same Republicans also tend to support tighter border security measures? Is support for a guest worker program synonymous with porous, open borders? Or is it possible to erect robust channels of legal entry while closing off points of vulnerability that are now susceptible to continued waves of illegal immigration?
A case in point that is worth greater attention and scrutiny in the run up to the Iowa and New Hampshire primaries is the H-2B Visa program that was approved as part of the omnibus bill President Barack Obama signed into law in December. The provision concerning foreign guest workers is found on page 701 of the bill.
Strictly speaking, the visa program involves low-skilled temporary foreign workers; not immigrants. But within the context of presidential politics, it's getting harder to maintain these points of separation.
A detailed description of the H-2B Visa program is available here at the Department of Homeland Security's web site. The H-2B program is to be distinguished from the H-1B Visa, which is for high-skilled workers. The H-2B is focused on temporary, low-skilled non-agricultural workers. Organizations that favor lower levels of immigration, such as Numbers USA, have been sharply critical of the congressional push for additional H-2B Visas.
"This provision would increase the job competition for some of America's most vulnerable families during a time when jobs are still hard to find for lower skilled jobs," Numbers USA has claimed. "Employers like to hire H-2B workers because their visa is tied to the company, which prevents many from complaining or unionizing when mistreated."
Under the legislative change included as part of the omnibus, the number of H-2B Visa holders will be raised from 66,000 to 264,000, according to Numbers USA. But there's a catch. This provision will only last till the end of this year. Rep. Steve Chabot (R-Ohio), and other lawmakers, have proposed what guest workers proponents view as more of a permanent fix to the program. Chabot's Season Act would modify the way seasonal workers are tabulated under the H-2B Visa.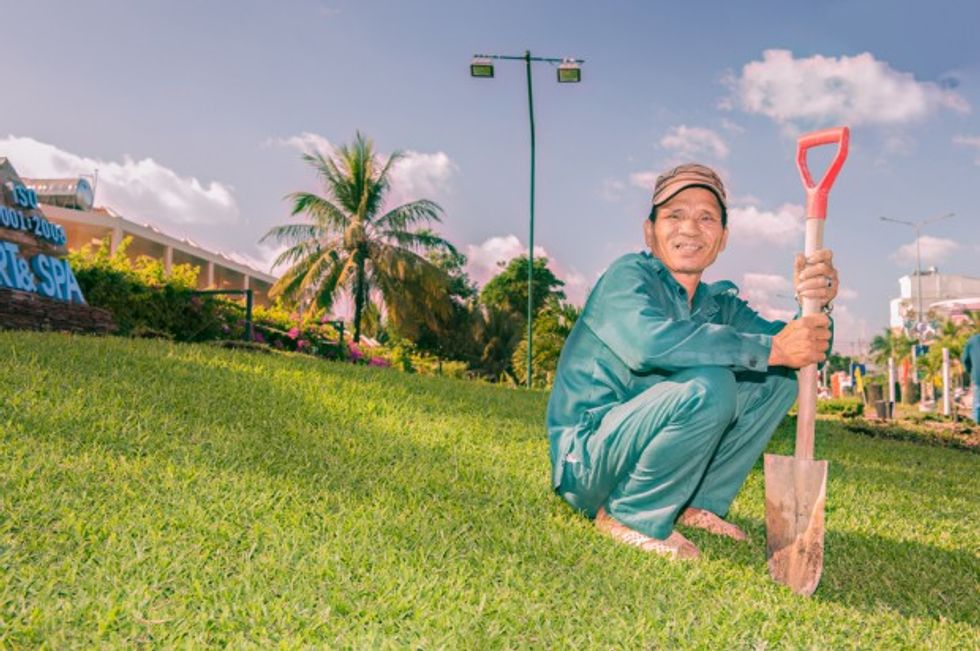 Shutterstock
In series of email exchanges with this author, business leaders who are part of the H-2B Workforce Coalition expressed their support for members of Congress who secured the new measure for the guest workers they say are needed during peak periods.
Sabeena Hickman, Chief Executive Officer, National Association of Landscape Professionals wrote:
"Our members' businesses are now spared the devastating hit they would have faced this spring without the availability of H-2B workers. Thanks to Congress, during 2016, landscape professionals will now be able to hire needed seasonal H-2B workers, support their American workforce and provide their customers with the continued service that they rely on. The H-2B program has been plagued with uncertainty for the past several years, but the 2016 high-season is now saved. We are grateful Members of Congress have addressed the H2B program and in doing so, supported the economic viability for thousands of American businesses."
Craig Regelbrugge, senior vice-president of AmericanHort, expressed his appreciation for Senate and House members who "stuck to their principles and included key H-2B program improvements in the final 2016 spending bill." He added:
"Our seasonal small and family businesses have one less thing to worry about as they prepare for spring."
The principles Regelbrugge references will be front and center over the next few weeks. What Trump describes as "weak," others will view as an economic necessity. By addressing the guest worker program, congressional Republicans have bitten one small piece of a large, complex subject.
This is kind of approach Marco Rubio has embraced.
The Florida Republican is one of just a handful of presidential contenders left who remain a viable alternative to Trump. Rubio has been criticized for joining with the "Gang of Eight" to push "comprehensive immigration reform" back in 2013. He is now opposed to packaging immigration legislative into one bill and instead favors a piece-by-piece approach. The advantage here is to allow for the merits of each individual proposal to rise and fall on its own merits without any of the obfuscation career lawmakers typically fold into "comprehensive" bills large enough to operate as door stoppers.
Congressional Republicans who continue to push the guest worker issue could have a definitive impact on their party's presidential primary.
–
TheBlaze contributor channel supports an open discourse on a range of views. The opinions expressed in this channel are solely those of each individual author.