You walk in to the bagel shop, and are greeted by... a cop? He gives you a ticket, but it isn't for any violation. It's for a free drink!
Did you know that residents of Belmont, California get the opportunity every month to meet with members of their police department over a cup of free coffee, tea, or hot chocolate?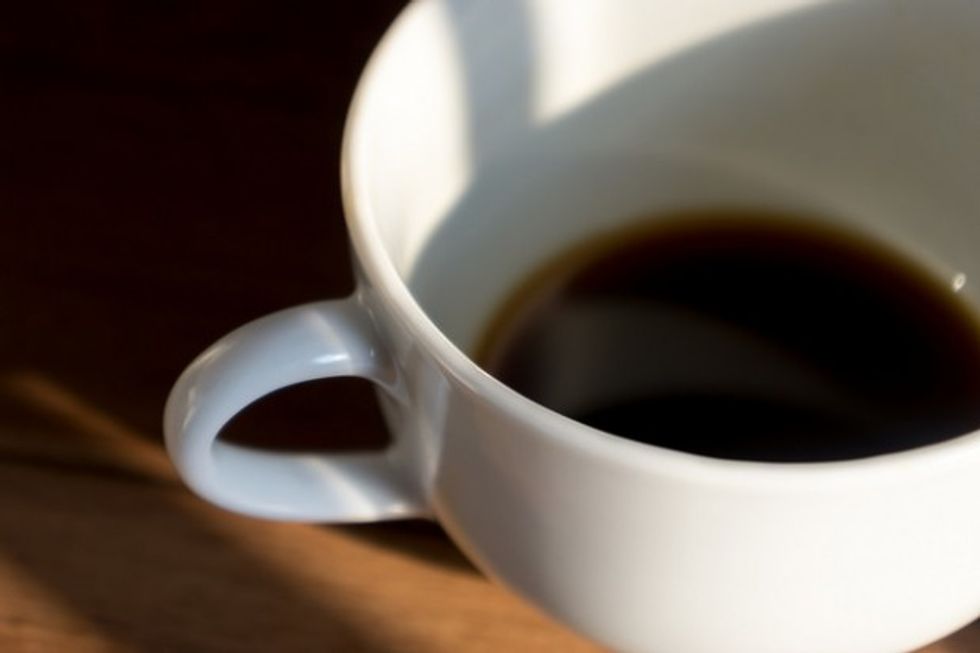 Image source: Flickr/Vesselin Dochkov
Captain Patrick Halleran, Public Information Officer for the Belmont Police and Fire Departments said, "When people come in we ask if they're going to have coffee or tea or hot chocolate, and we give them a ticket. It's a photocopy of one of our citations, but it says, 'This ticket entitles you to one free cup of coffee.'"
"If they don't want to talk to us, that's fine," Halleran continued. "But we get a lot of people that come in and talk to us and it's a good way for us to connect with the community. And people will tell us things that they may not necessarily report officially...so we learn a lot of what's going on in town and it gives people a chance to ask us questions."
"It just gives us an opportunity to connect with the community and talk to them and have a contact with them that isn't like giving them a traffic ticket or responding to a disturbance or something like that," he added.
Residents sometimes have questions about things like traffic issues in their neighborhood or when they should call the police. Sometimes they want to talk about things they've noticed in the community. This setting gives the police and public a chance to meet in a low-key and friendly setting.
Halleran says that they meet on the first Tuesday of every month from 7 until 9 o'clock.
"It's done in partnership between our department and the chamber of commerce in town, and the chamber of commerce actually picks up the tab for all the coffee," he said.
There is always at least one member of the command staff there, plus any on-duty officers who come by to be a part of it. Sometimes representatives from other city departments will come and join in the group as well. Belmont has a population of a little over 26,000 people, and the police look at this as a way to reach out to that community.
Halleran describes the experience as fun and surprising for the Belmont residents who get a ticket from the police for a free beverage.
Other police departments across the country are doing similar community outreach programs. You may want to see if your local police department has a program like this!
You can find Jenelle on Twitter @Jenelle_Stone, on her blog at Get2theGist.blogspot.com, or at writejenelle(AT)gmail.com.
–
TheBlaze contributor channel supports an open discourse on a range of views. The opinions expressed in this channel are solely those of each individual author.