It's about trust.
Hillary Clinton created the email scandal herself. She wiped her server clean after she was asked to produce its contents. Remind me again, when is Server Wiping Day? I must've missed it last year. I'll admit, I can't even permanently delete emails, but that's because I have nothing to hide.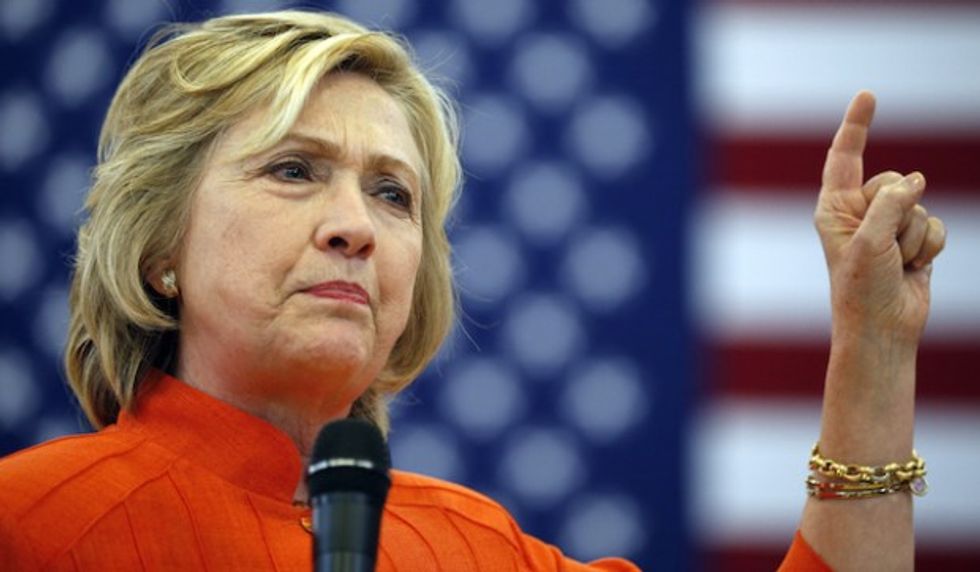 Democratic presidential candidate Hillary Rodham Clinton speaks at a town hall meeting Tuesday, Aug. 18, 2015, in North Las Vegas, Nev. (AP Photo/John Locher)
Honestly, it's all about trust. Not the People's trust in Hillary, though, as much as Hillary's trust in the People. The People clearly don't trust Hillary - that's what the polls tell us, as all the non-Democrats cry, "Prove that you love us!" and Hillary embarks on another "listening tour" so she doesn't have to speak and remove all doubt.
I'm more interested in Hillary's trust, though. Why didn't she trust us to see her emails? Yoga poses to emulate? Funeral arrangements, that we might mourn with her? Those are innocent and banal enough, and frankly exactly what her fans are clamoring for! But no. We are not the privileged few who may gaze upon dream wedding-planning emails, much less emails telling Ambassador Christopher Stevens to pipe down and stop being such a wuss.
Hillary assured the American People that she never received or sent any classified emails. How can she assure us of that? What if they went directly to her spam box, like the ones from Ambassador Stevens? Why didn't she just assure the People that the server was never in any danger, housed in the bathroom of an apartment rented for the purpose.
Why was it in the bathroom, you ask? Why not the kitchen? Well, clearly, people have to eat. And in the case of a tornado, the bathroom is often the safest room in the house.
Democrats rushing to Hillary's defense, insist that nearly all the government's servers have been hacked, belatedly remarking they are as porous as sieves. John Kerry has said he is certain the Russians and Chinese read his emails, and he takes that into consideration when he sends missives. Covering fire for Hillary, for which he certainly will be rewarded. Can you see him as Vice President?
But back to the issue of trust.
Maybe she just has a trust issue even since Bill... never mind. The fact is, Hillary didn't only distrust We The People, she actually didn't trust ... wait for it. .. the government!
How's that for a card-carrying big-government advocate? What's that, you say, Hillary? You trust the government as far as you can throw it? Yeah, I figured as much.
Yoga is good for working on your throwing arm.
–
TheBlaze contributor channel supports an open discourse on a range of views. The opinions expressed in this channel are solely those of each individual author.