New York City's micromanaging of how much sugar its residents can consume has become practically a national scandal from the perspective of people with an interest in averting bureaucratic paternalism. And now the city is going to take yet one more step in its crusade against sweetness of all kinds. The New York Times reports:
New York City plans to enact a far-reaching ban on the sale of large sodas and other sugary drinks at restaurants, movie theaters and street carts, in the most ambitious effort yet by the Bloomberg administration to combat rising obesity.

The proposed ban would affect virtually the entire menu of popular sugary drinks found in delis, fast-food franchises and even sports arenas, from energy drinks to pre-sweetened iced teas. The sale of any cup or bottle of sweetened drink larger than 16 fluid ounces — about the size of a medium coffee, and smaller than a common soda bottle — would be prohibited under the first-in-the-nation plan, which could take effect as soon as next March.

The measure would not apply to diet sodas, fruit juices, dairy-based drinks like milkshakes, or alcoholic beverages; it would not extend to beverages sold in grocery or convenience stores.

"Obesity is a nationwide problem, and all over the United States, public health officials are wringing their hands saying, 'Oh, this is terrible,' " Mr. Bloomberg said in an interview on Wednesday in the Governor's Room at City Hall.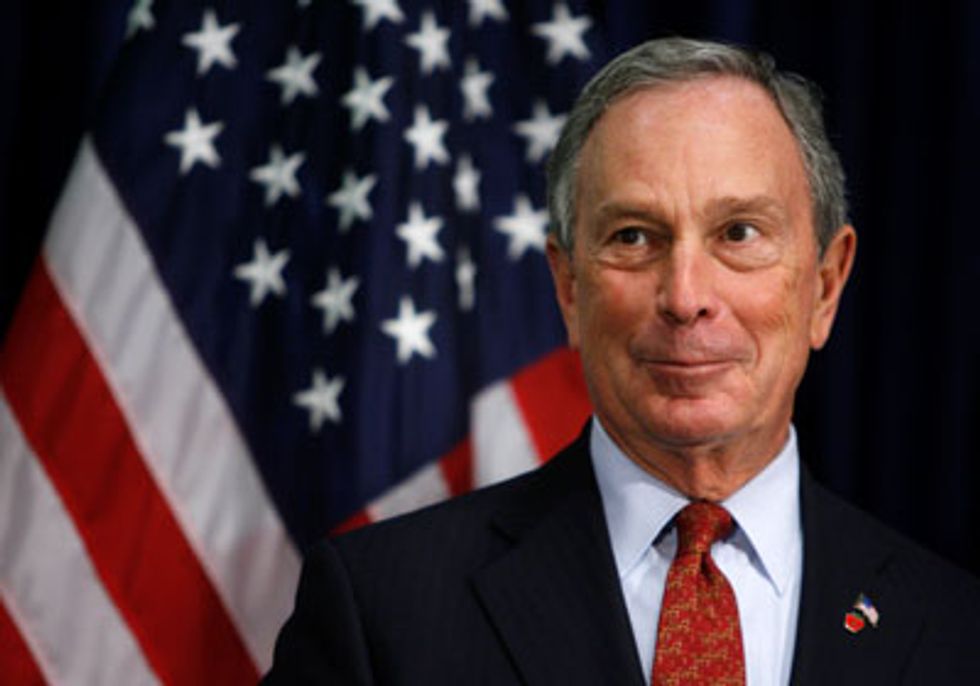 "New York City is not about wringing your hands; it's about doing something," he said. "I think that's what the public wants the mayor to do."
Really? The public wants the mayor to do this? Bloomberg really believes the following picture represents one of the biggest threats to public health?
And what would this new "ban" require? The Times lays it out:
The ban would not apply to drinks with fewer than 25 calories per 8-ounce serving, like zero-calorie Vitamin Waters and unsweetened iced teas, as well as diet sodas.

Restaurants, delis, movie theater and ballpark concessions would be affected, because they are regulated by the health department. Carts on sidewalks and in Central Park would also be included, but not vending machines or newsstands that serve only a smattering of fresh food items.

At fast-food chains, where sodas are often dispersed at self-serve fountains, restaurants would be required to hand out cup sizes of 16 ounces or less, regardless of whether a customer opts for a diet drink. But free refills — and additional drink purchases — would be allowed.

Corner stores and bodegas would be affected if they are defined by the city as "food service establishments." Those stores can most easily be identified by the health department letter grades they are required to display in their windows.
Bloomberg's decision to micromanage things this deeply might seem funny, but it also evinces a serious refusal to learn from history. This isn't the first time that governments have tried to limit what people can drink, or crack down on a highly addictive substance that has a large amount of people supplying it. How did that turn out the last time we tried it, again?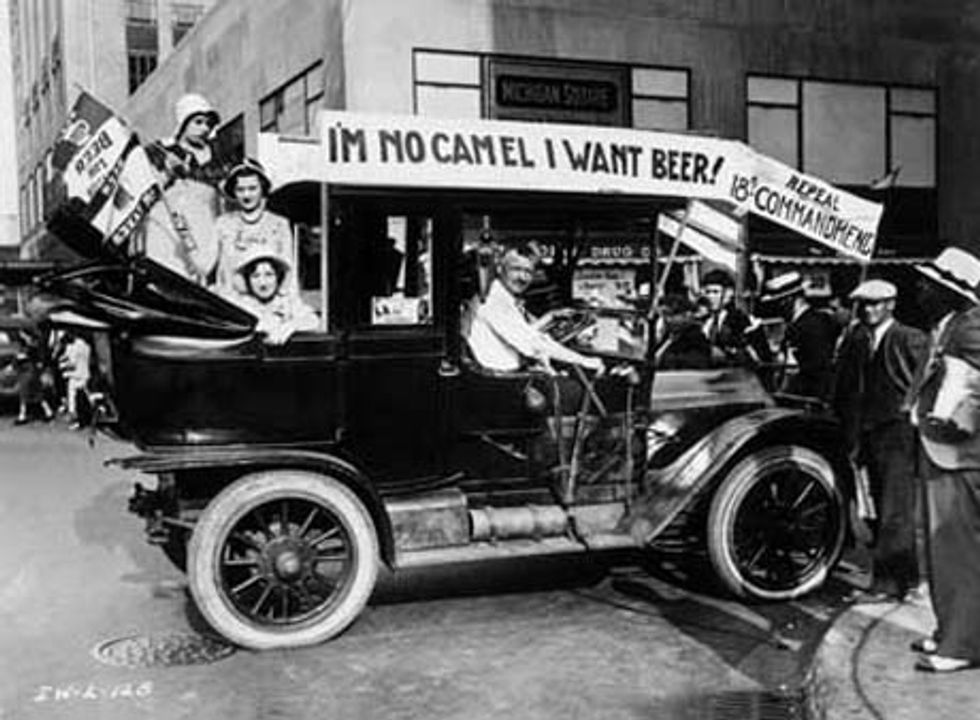 Maybe Bloomberg should invest in some history lessons on Carrie Nation, another busybody progressive.