When it comes to the offensive shenanigans that Hollywood stars sometimes get up to, Mila Kunis has historically been one of the lesser offenders. In fact, the 28-year-old actress has even done a few things that have earned genuine admiration from those who are historically skeptical of Hollywood. For instance, she attended a Marine Corps ball on the arm of one of the Marines after being asked out via Youtube, and still stays in touch with him after the fact.
So it is with great disappointment that we have to report that Kunis has finally jumped the shark. In the most recent issue of Glamour, she opens up about a particularly...unique way of showing support for United States President Barack Obama:
Glamour: Do you fund-raise for Obama?

Mila Kunis: More like street-art-based stuff in Los Angeles that I can't talk about…because I'm pretty sure it's illegal.

Glamour: You graffiti?

Mila Kunis: Mm-hmm. I'd rather do that. I don't need attention for it. What I truly believe in I will do privately.
For those who don't know, "street art" is the politically correct term for "graffiti." It's also a fairly popular way of showing support for President Obama, considering the following image was also the product of so-called "street art":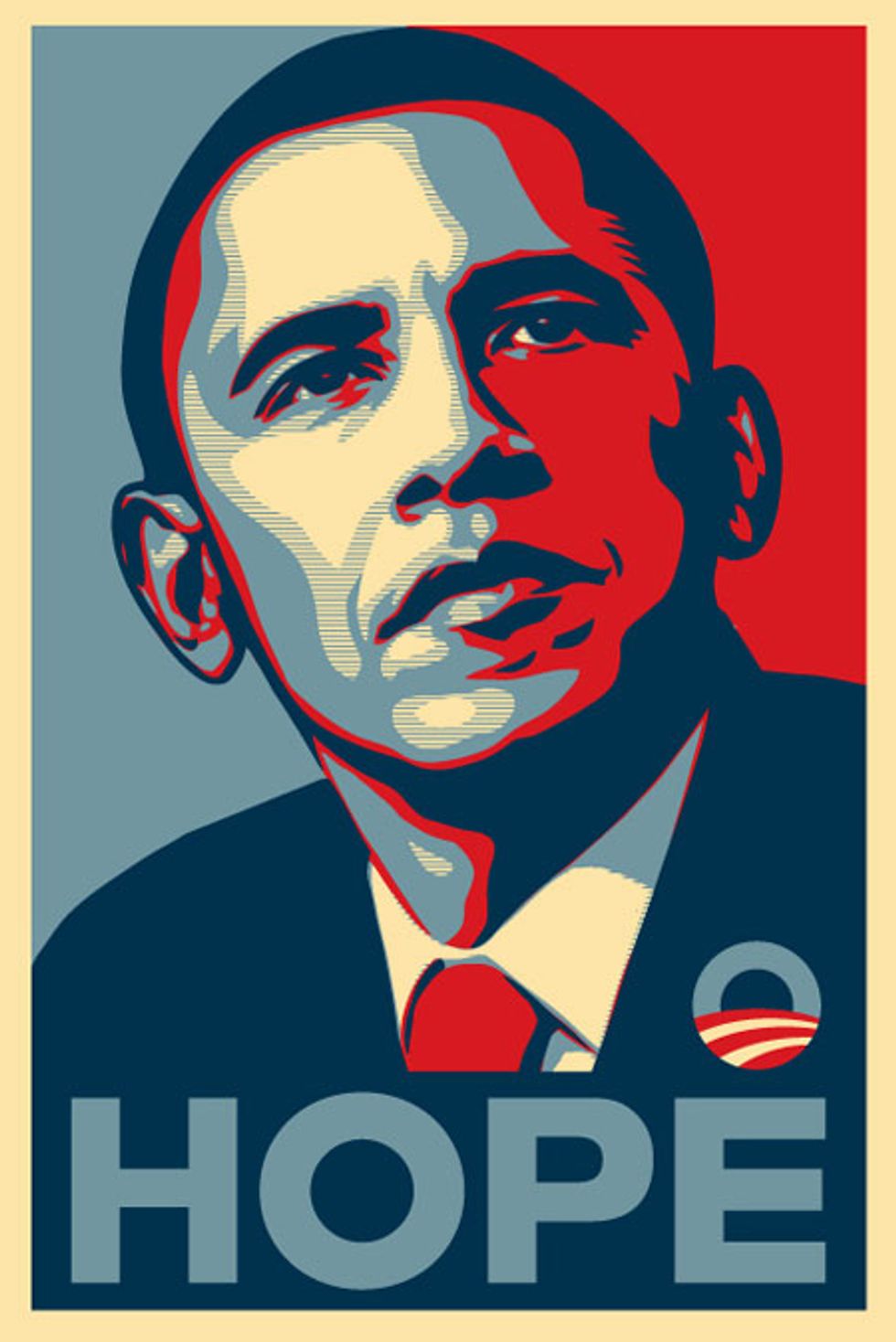 As you can see, the artistic qualities can exist. However, for us it's rather difficult to get past the fact that creating this "art" requires vandalizing someone else's property. Besides which, Kunis is a fairly hot property in Hollywood right now. Surely she can afford to purchase a few vacant warehouses for her and her friends' "artistic" purposes? We somehow doubt that the people who own the buildings she vandalizes right now would have much sympathy for a Hollywood starlet in the event that she got caught.