It's among a hockey player's worst nightmares: the moment when the stick slips from your grasp.
But a couple Canadian teammates playing for the German league showed what's to be done in such a situation.
Doing some fancy stick work that didn't even involve the puck, Adam Courchaine used his own stick to pick up and perfectly flip back the fallen stick of Kevin Clark: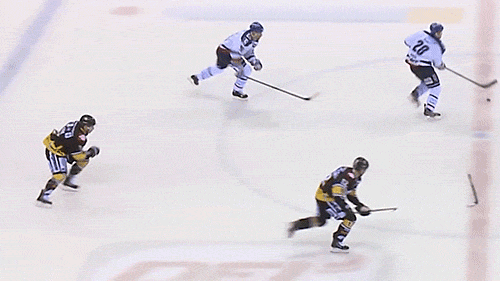 After doing a few stunning spins in the air, Clark, not missing a beat, perfectly catches the stick and continues with his teammates as they scrambled back to defend their goal.
Watch the clip:
(H/T: Reddit, Give Me Sport)
--
[related]