Scientists say that nearly 12 million years ago, a star exploded not far -- relatively speaking -- from Earth, but they're just this week spotting the supernova.
Astronomers sighted the discovery Wednesday in the galaxy Messier 82 (M82), and according to Discovery News, it's "one of the closest since the 1980s." Here's an animation of the exploding star before and after by Ernesto Guido, Nick Howes and Martino Nicolini: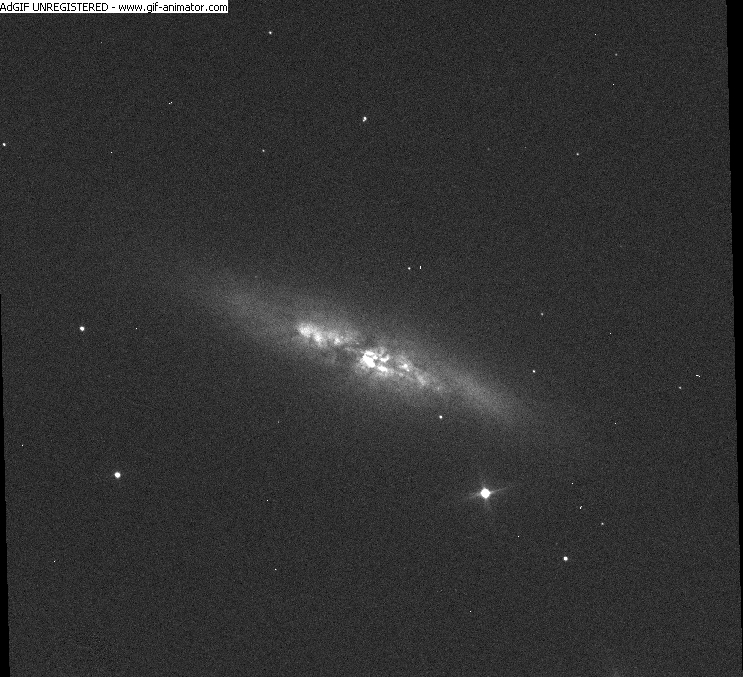 Sky and Telescope described the supernova as a white dwarf with a debris field expanding at 20,000 kilometers per second. In good conditions, amateur astronomers with telescopes should be able to spot the exploding star in M82 tonight as it is expected to get even brighter, according to Universe Today.
It is located relatively close to the constellation informally known as the Big Dipper.
[blackbirdpie url="https://twitter.com/JPMajor/status/426010830535028736/photo/1"]
[blackbirdpie url="https://twitter.com/AstroKatie/status/425950460084629504"]
[blackbirdpie url="https://twitter.com/Alex_Parker/status/425880425622278144"]
"The chances of finding anything new in the sky is astronomical, but this was particularly astounding as it was one of the first images we had taken on this telescope," University of London Observatory student Ben Cooke, who was among the first to spot it with his peers, said in a statement. "My career plan had been to continue my studies in astrophysics. It's going to be hard to ever top this though!"