Despite claiming that he "rarely" compares Texas Senator Ted Cruz to former Senator Joe McCarthy, MSNBC's Chris Matthews has regularly done just that.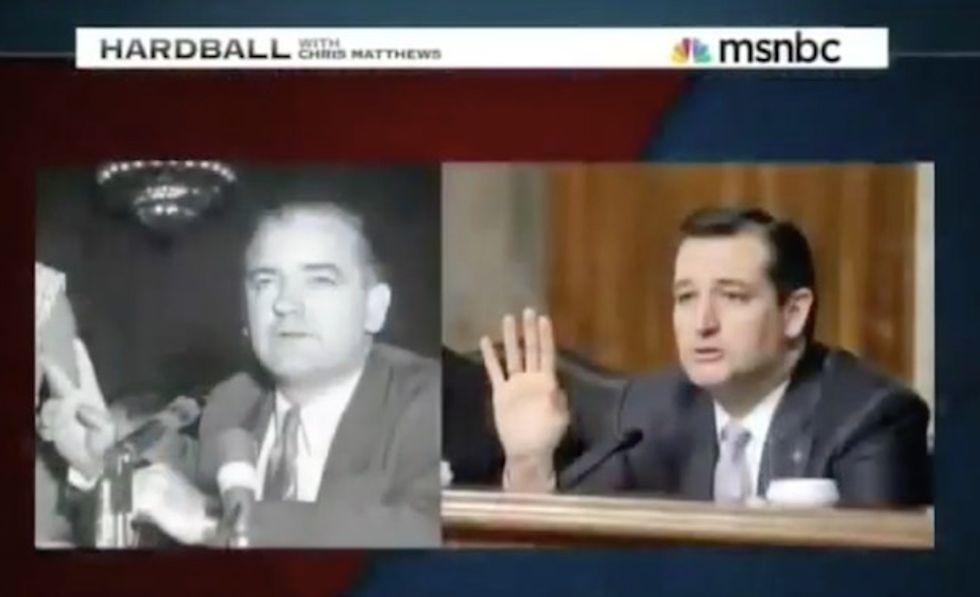 Image: YouTube
The Washington Free Beacon has assembled a new montage of the 31 times Matthews declared Cruz to be McCarthy. In one instance, the MSNBC anchor even calls Cruz McCarthy "reincarnated."
--
Follow Mike Opelka (@Stuntbrain) on Twitter.