The French police officer seen executed on video by suspected Islamist extremists after a deadly attack on a satirical Paris newspaper was himself a Muslim, NBC News has revealed.
Bicycle Patrolman Ahmed Merabet, 42, also was a married father, NBC News learned from an official in Merabet's station.
Amateur video that's circulated widely online showed an injured Merabet lying on a sidewalk as a pair of gunmen jogged toward him. The unredacted version showed the officer holding up his hands and looking toward one approaching gunman: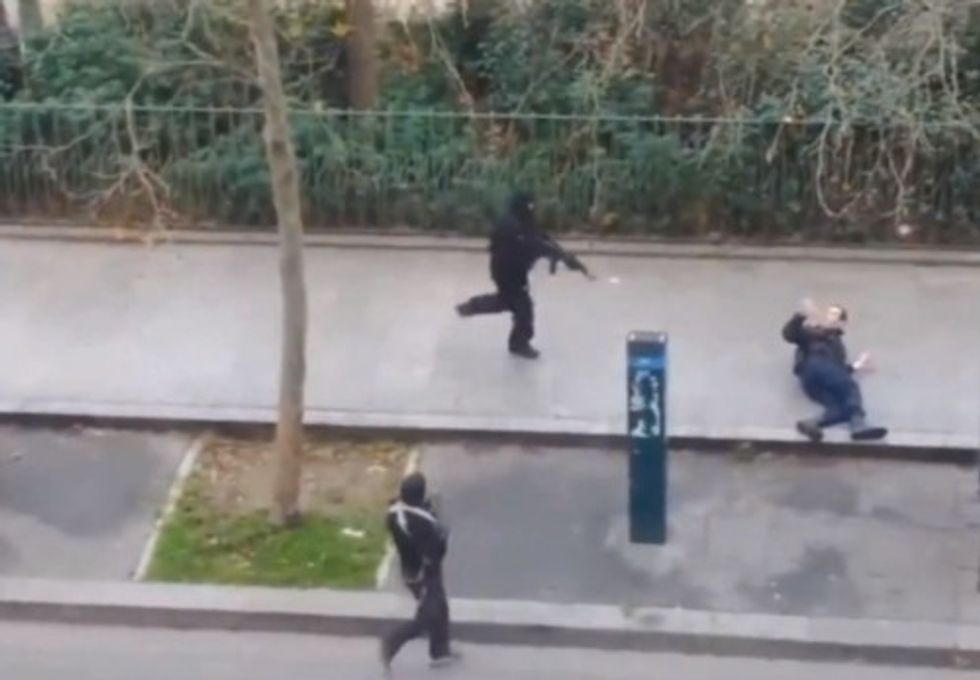 Image source: YouTube
Merabet turned his head away as the gunman pointed his weapon just inches from him: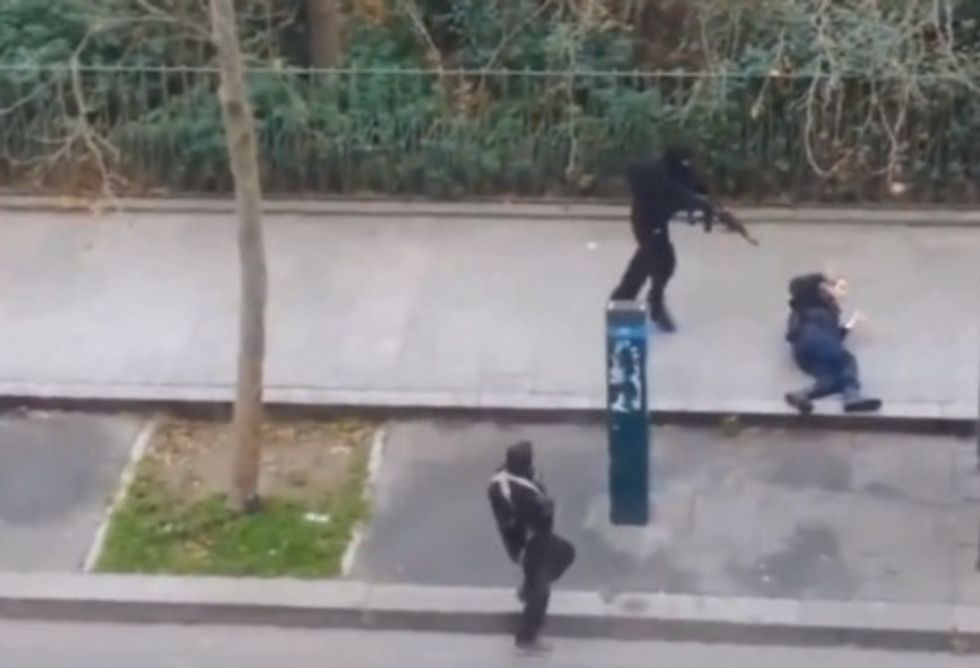 Image source: YouTube
The gunman then shot Merabet in the head, NBC News said. TheBlaze is not including among these images the moment the weapon was fired.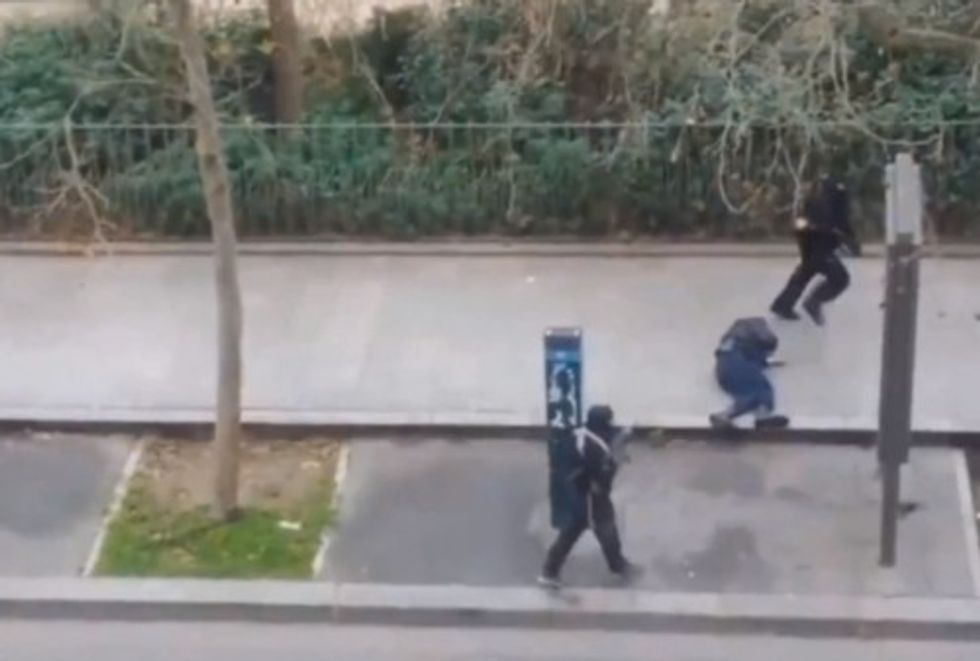 Image source: YouTube
The attack in the offices of Charlie Hebdo — characterized as terrorism by France's president — claimed 12 lives, including Merabet and fellow officer Franck Brinsolaro, assigned to guard Charlie Hebdo's editor Stephane Charbonnier, Paris police also told NBC News. Charbonnier also was killed; 11 others were wounded, with four in critical condition.
The following is redacted video of the gunman killing Merabet: