The nightmare took place right in front of family members.
A man allegedly leaned through a bedroom window in their California apartment and told a 3-year-old girl to "come toward him," the girl's aunt told KTLA-TV.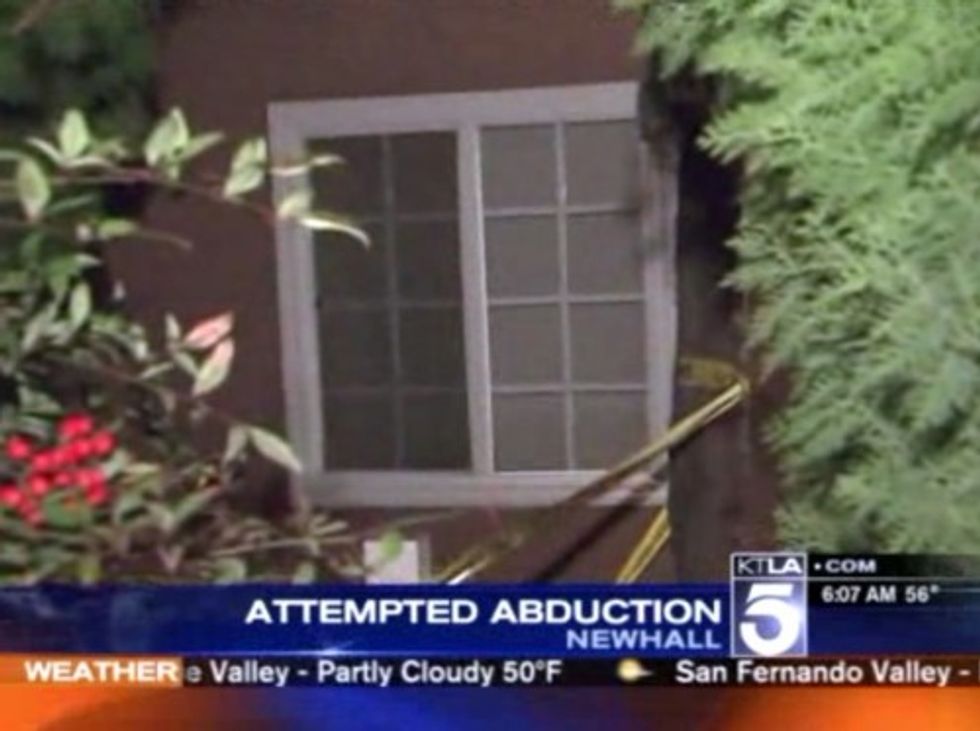 Image source: KTLA-TV
Then the man grabbed the girl Thursday evening and took off down the Santa Clarita street, according to a news release from the Los Angeles County Sheriff's Department.
But the girl's father and uncle weren't about to wait around for police to take care of things.
"I actually…ran behind him," the girl's uncle Jesus told KTLA. "I think he heard my footsteps and then he turned around quickly and asked me if this was my daughter."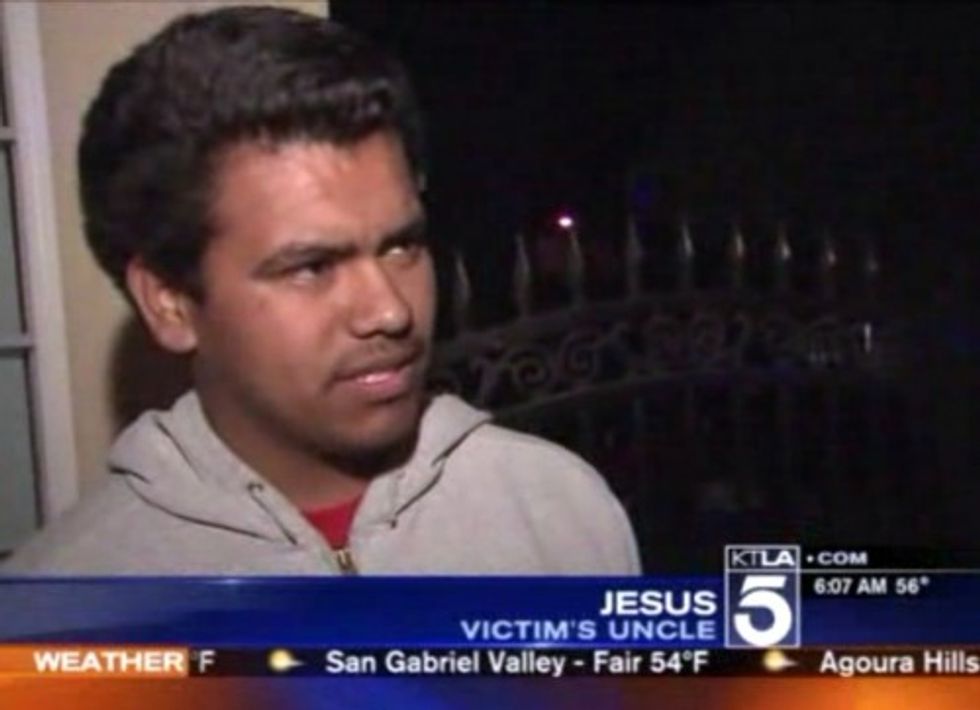 Image source: KTLA-TV
After the man handed the unharmed girl over to her uncle, the alleged kidnapper met the girl's father.
And as you might expect Dad wasn't in the mood to chat and promptly tackled the guy.
He apparently managed to get away but deputies soon arrived, chased him and took him into custody, KTLA noted.
There appeared to be no connection between the alleged kidnapper and the girl or her family, investigators told KTLA.
"We didn't think this would ever happen to her or us," the girl's aunt told KCAL-TV.
The alleged kidnapper's identity hasn't been released, KCAL noted; the girl's family described him as a tall black man wearing a grey hoodie and black pants, according to the KTLA video segment.
This story has been updated.