He left a haunting clue on Facebook:
It's only murder if they find the body; otherwise it's a missing person. Just a thought …
When police did find the body, those words were used against him.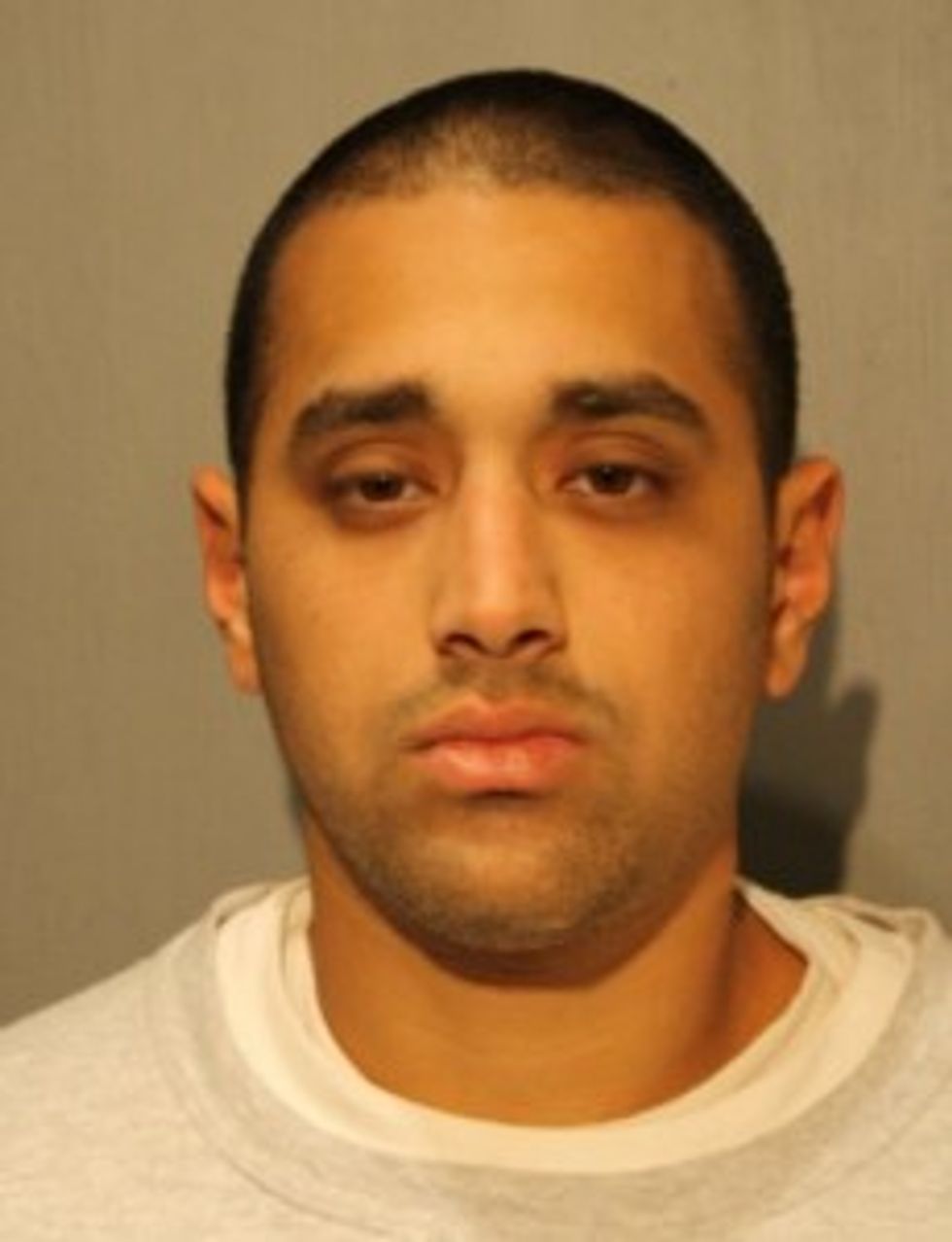 Faramarz Bakhshi. (Image via Chicago Sun-Times/Chicago police)
Faramarz Bakhshi was ordered held with no bail on Saturday after being charged with murder and concealing a homicide, the Chicago Tribune reported Saturday.
Bakshi's alleged victim: 29-year-old Michelle Manalansan.
Bakshi is accused of killing the woman in February of 2013, then hiding her corpse in a garbage-filled air mattress in his Chicago apartment and fleeing to California.
Cook County Assistant State's Attorney Robert Mack said that the body wasn't discovered until March 2013, when Bakshi's oblivious roommate "had started to finally clean (his) bedroom because he couldn't stand the smell any longer."
Mack said Bakshi's crime was "exceptionally brutal and heinous," and he cited Bakshi's Facebook post in court proceedings.
Bakshi, who has three prior felonies on his record, was living with his mother in California when detectives tracked him down.
He'd told his mother about Manalansan's death, but he'd said the woman died of a drug overdose, authorities said.
Manalansan's toxicology report came back negative, and police determined she'd died from blunt head trauma.
—
Follow Zach Noble (@thezachnoble) on Twitter