House Veterans Affairs Committee Chairman Jeff Miller (R-Fla.) is trying again to strip bonuses paid to Department of Veterans Affairs officials who get tens of thousands of dollars in bonuses, even though they played a role in the VA health care scandal.
Miller's bill would let the VA secretary recoup past bonuses paid out to VA workers who presided over the scandal. Miller said more than $380,000 in bonuses were paid out at 38 VA hospitals were problems were discovered, and said the VA needs the ability to reclaim those improperly paid bonuses.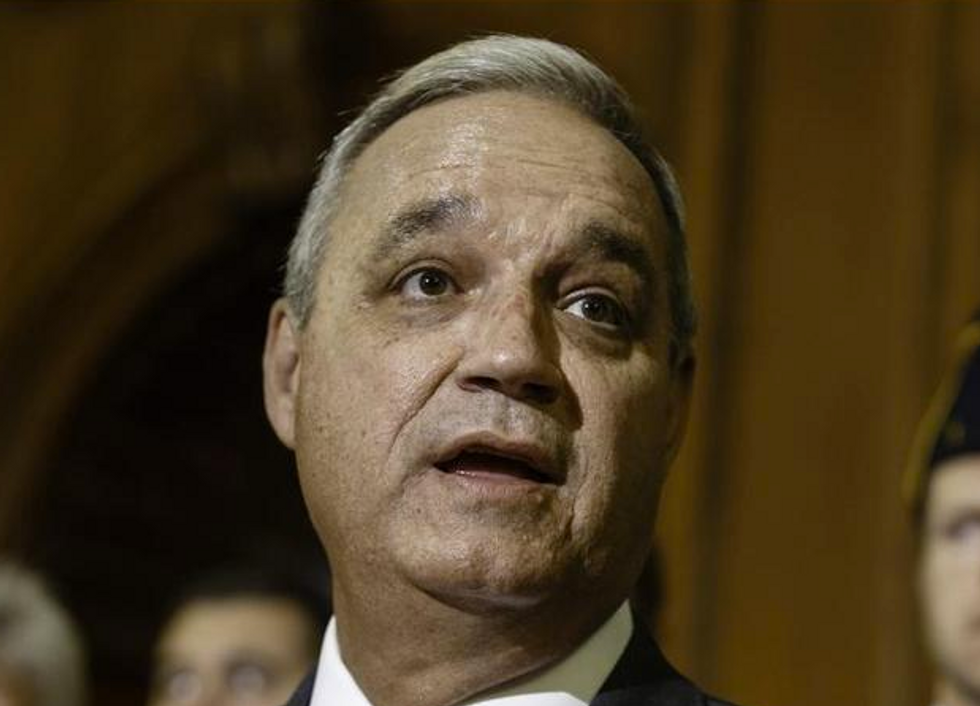 Rep. Jeff MIller (R-Fla.) has proposed a bill aimed at stripping out bonuses paid to VA workers.
Image: AP Photo/J. Scott Applewhite
"Ideally, VA employees and executives who collected bonuses under false pretenses should be subject to prosecution when warranted, but at a minimum their bonuses should be paid back in full," he said. "I urge my colleagues to support this bill so the VA secretary will have another tool to instill some much-needed accountability throughout the department."
Miller's bill would allow bonuses to be taken back from all VA employees, not just the many senior officials who have been blamed for ignoring the crisis.
The bill was introduced at a time when the VA crisis continues to cause problems for veterans, even though the story has been less prominent since Congress passed a bill last year aimed at fixing up the broken agency.
But that bill seemed to have done little to cure the agency. The VA is still known to have a backlog problem, and a new tool to fire officials for their role in the scandal has led to just two firings, while other have been allowed to resign.
Already this year, it became clear that the Philadelphia VA has instituted a policy of awarding VA employees to quickly work through the medical care backlog. That program involves rewards of up to $15,000 to work through old claims, which has some worried that the VA is creating yet another incentive to make it appear as if these claims have been settled.
"It's puzzling why the department would create a separate incentive program on top of its existing program for awarding bonuses to employees," one House aide told TheBlaze. "Is the hundreds of millions in employee bonuses VA awards annually not enough to inspire adequate performance among its ranks?"
"Nevertheless, this incentive plan is a typical approach for VA: award bonuses to people for merely doing their jobs, throw money at problems without addressing their root causes, and focus on arbitrary numbers rather than quality and standards," he said.
Last year, the House passed legislation that would have eliminated all performance bonuses at the VA. But in a final compromise with the Senate, Congress finally agreed that $360 million in bonuses could be handed out each year, a small decrease from the $400 million usually handed out.
That means the VA could hand out up to $3.6 billion in bonuses alone over the next decade.
Read Miller's legislation here: