A body cam video depicts how little time a rookie Arizona cop had to react when questioning a man who suddenly pulled a gun on the 24-year-old officer who later died of gunshot wounds.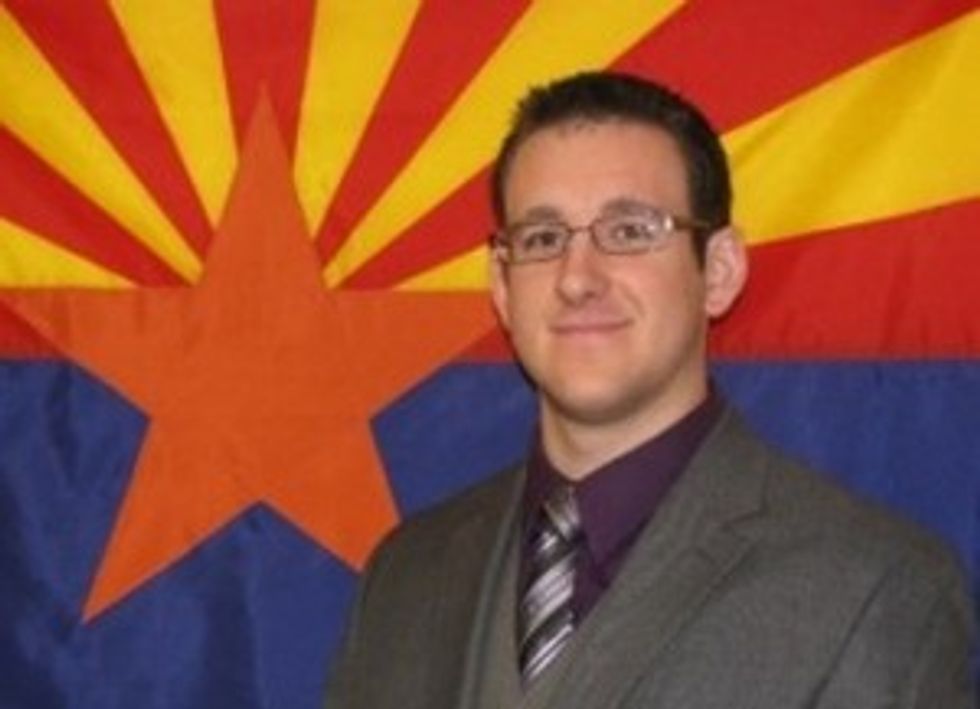 Officer Tyler Stewart (Image source: Flagstaff police)
The video released by Flagstaff police shows the moments just before a domestic violence suspect fired at Officer Tyler Stewart late last month but not the shooting itself, KSAZ-TV reported. The man who pulled the .22 caliber revolver took his own life after shooting Stewart, the station added.
Stewart knocked on the door of a residence Dec. 27 and walked outside with Robert Smith, 28, a suspect in a domestic violence call. Stewart and Smith were seen on the clip calmly chatting; Smith didn't appear agitated, even smiling a few times.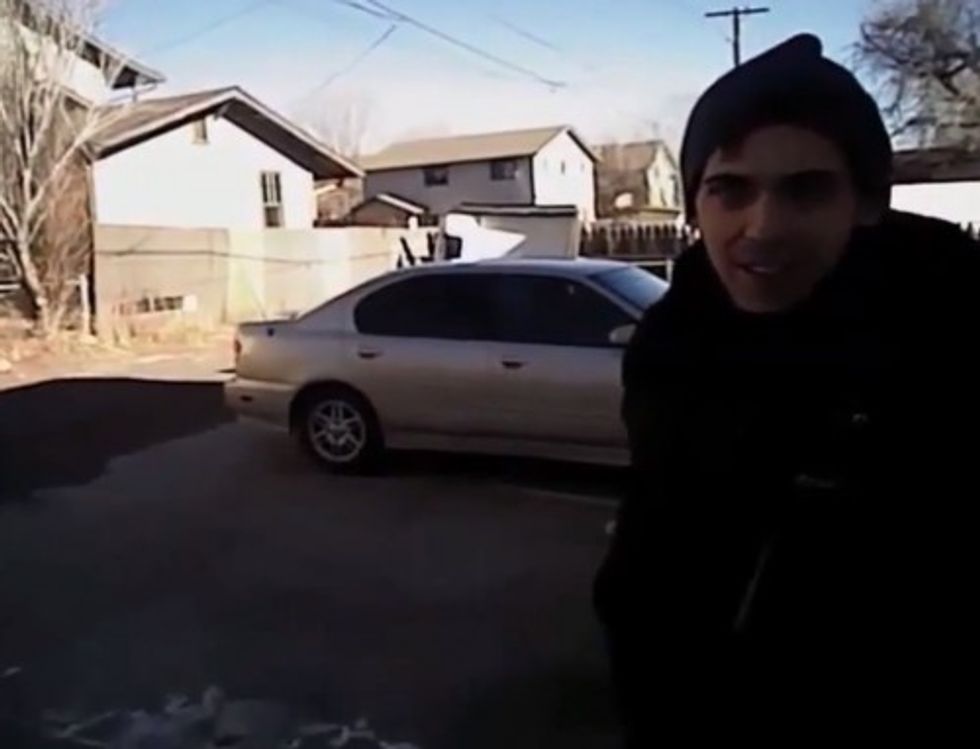 Robert Smith talking to Officer Stewart. (Image source: KSAZ-TV)
Stewart asked Smith if he had any weapons, and Smith responded no. By the end of their talk, Stewart asked if he could check Smith's pockets. He appeared to pat Smith's left coat pocket without a problem, but once he attempted to pat the right pocket, Smith suddenly pulled out a gun.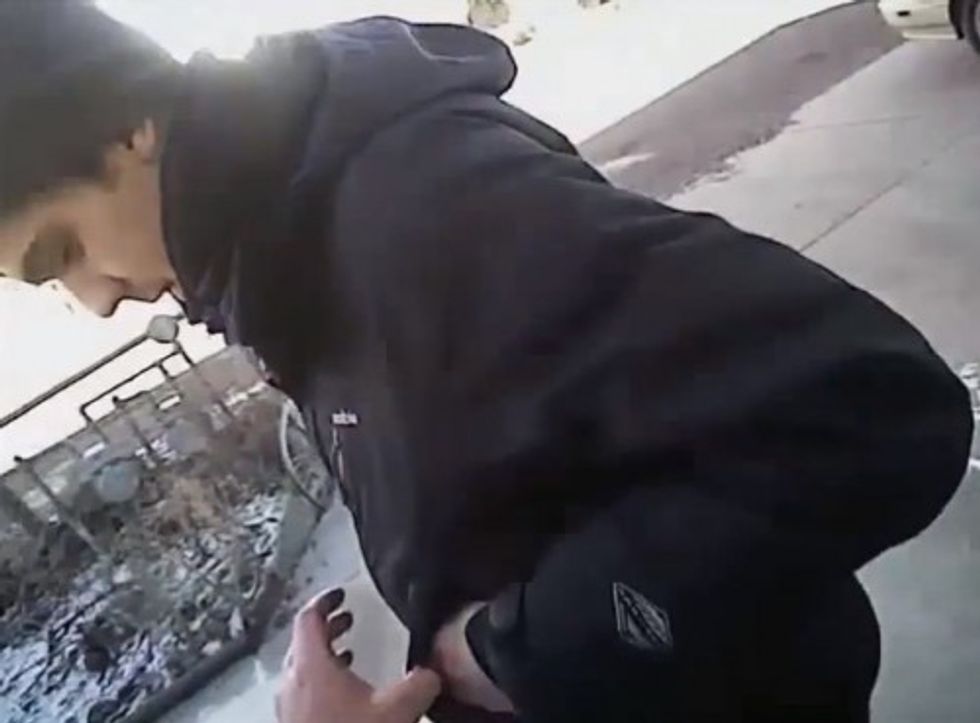 Image source: KSAZ-TV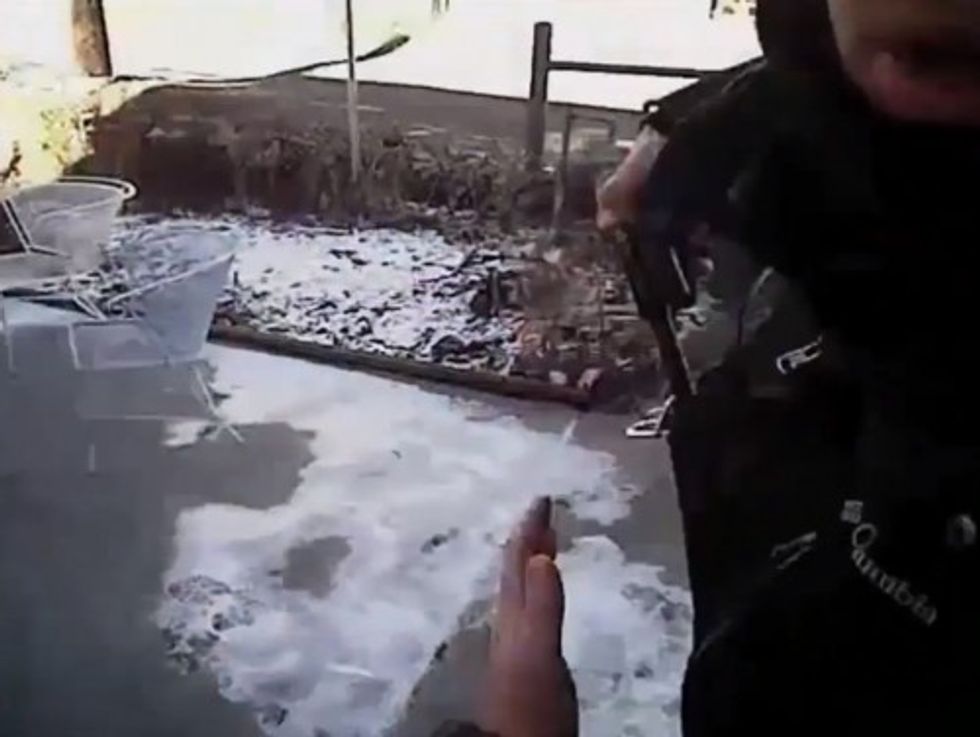 Image source: KSAZ-TV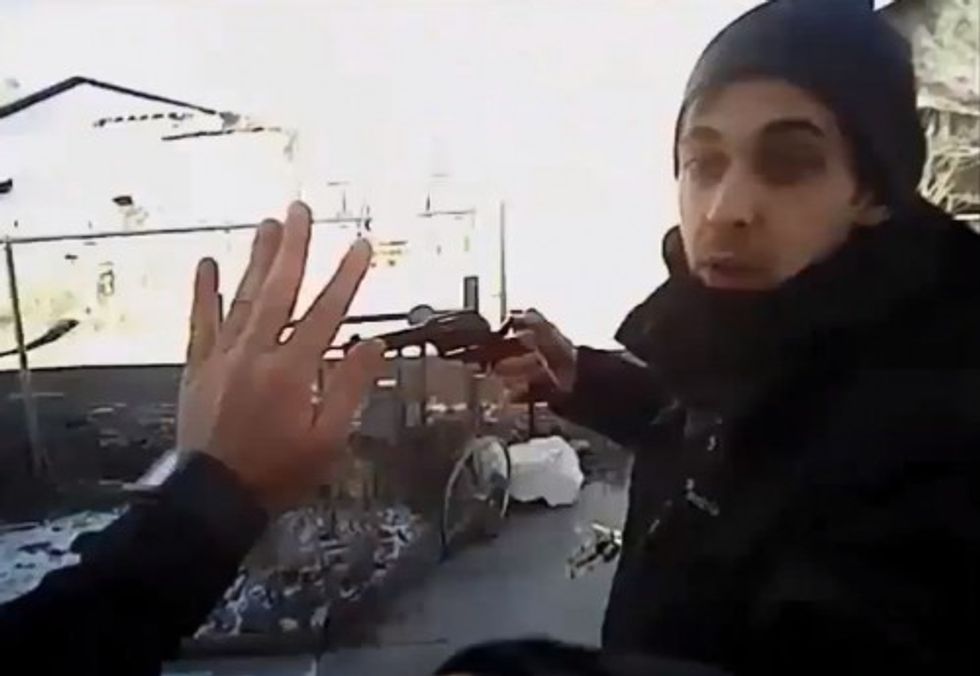 Image source: KSAZ-TV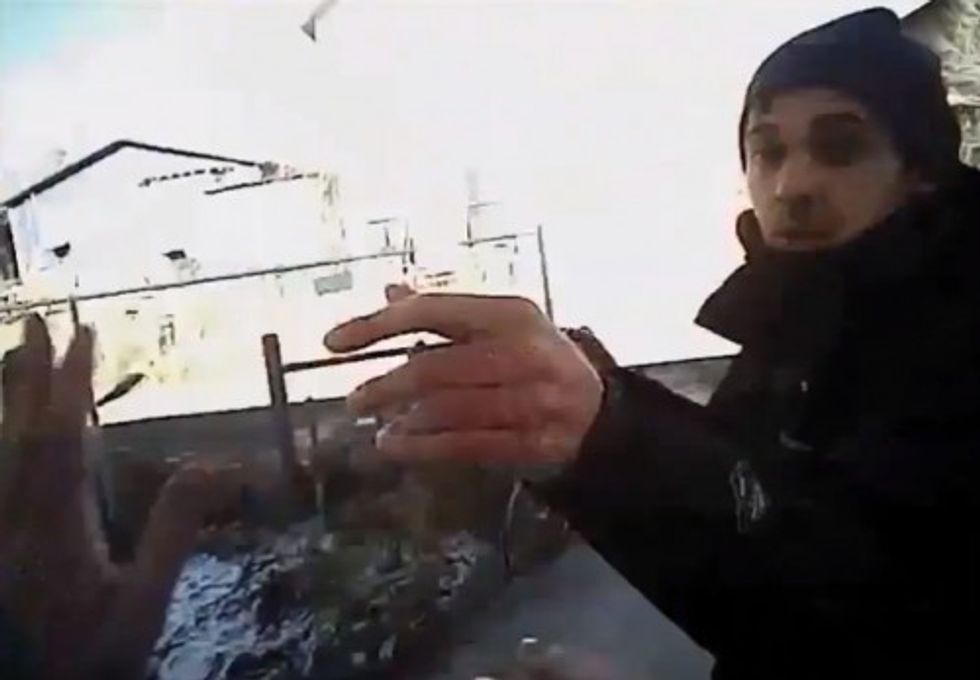 Image source: KSAZ-TV
The video included no other footage but police told KSAZ that three shots were heard and then the body cam fell to the ground; three more shots were then heard. After nine seconds of silence, investigators said Stewart's service weapon cycling can be heard, followed by a last shot.
Five bullets hit Stewart, including four in his head, according to the Arizona Republic. The sixth bullet entered the house and ricocheted off a refrigerator and a wall before lodging in the kitchen tile, the paper added.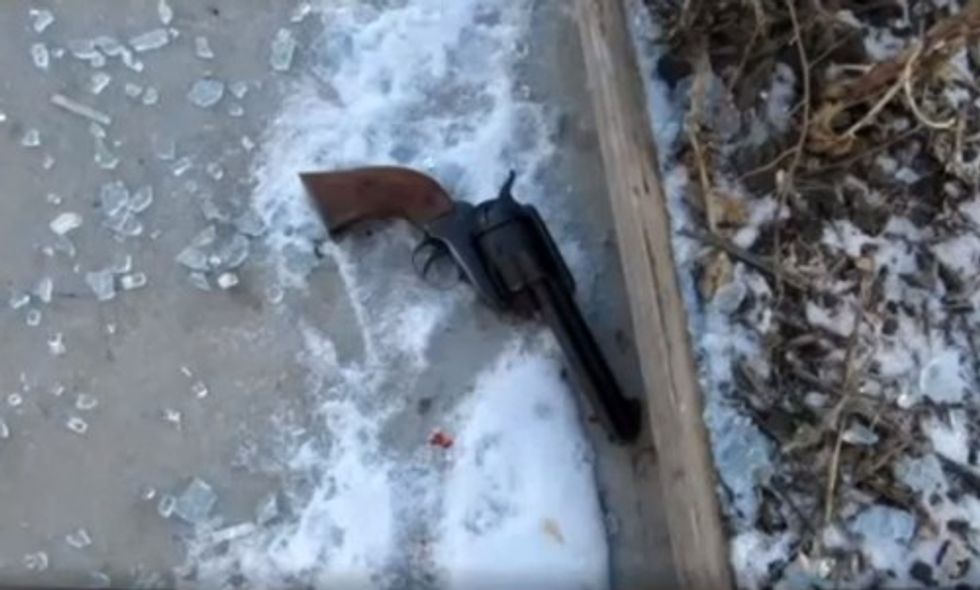 Smith's gun. (Image source: KSAZ-TV)
As for the seventh and final shot, investigators found a .40 caliber casing — the same brand and caliber of ammunition used by Flagstaff police — near Smith's body, the Republic noted.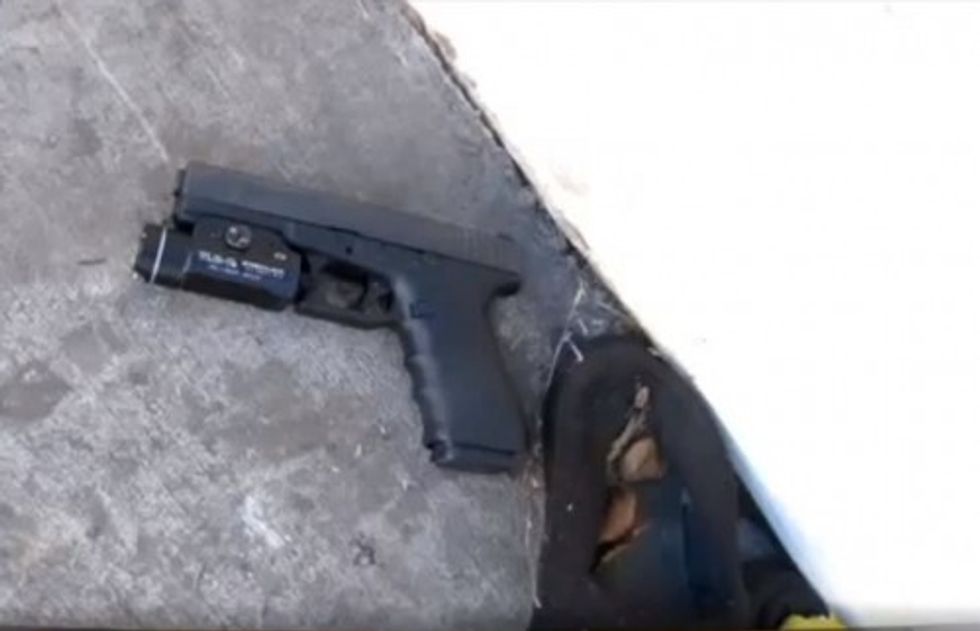 Stewart's service weapon. (Image source: KSAZ-TV)
Stewart, on the force for less than a year, became only the second police officer to die in the line of duty in the history of the Flagstaff Police Department, KSAZ said.
Here's the report from KSAZ. (Content warning: Portions of the body cam video may be disturbing to some readers.)
This story has been updated.
(H/T: The Gateway Pundit; PoliceOne)