The Commerce Department released new sales figures Wednesday — and they weren't positive.
Retail sales plunged 0.9 percent in December, a shock to many as the drop was initially projected to be a mere 0.1 percent, Business Insider noted.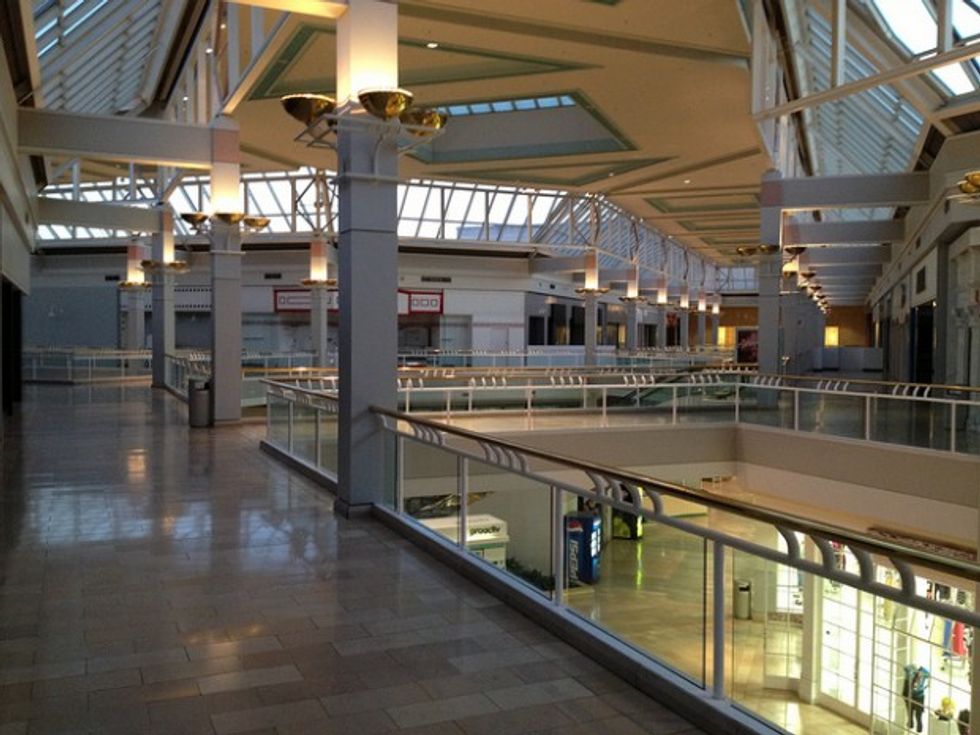 The empty halls of a mall in Maryland. (Image via Dan Reed/flickr)
As Bloomberg cautioned on Tuesday, however, the situation for retailers isn't as dire as the headline number might seem due to one key element: plummeting oil prices.
Since the price of gas fell so dramatically last year (the price of a barrel of oil has been more than cut in half since June 2014), gas stations are bringing in a lot less money — 14.2 percent less in December 2014 than they did in December 2013, to be precise.
Excluding gas and automobile prices, "core" sales fell a mere 0.3 percent in December.
Still, as "core" sales had been projected to increase half a percent in December, the drop marks a lackluster end to the Christmas season for retailers.
For the full year of 2014, retail sales grew a healthy 4 percent compared to the previous year, the Commerce Department reported.
This story has been updated.
—
Follow Zach Noble (@thezachnoble) on Twitter