The Obama administration has fined Southwest Airlines $1.6 million for failing to give passengers an chance to get off airplanes that were delayed at least three hours earlier this month.
It's the largest civil fine ever for stranding passengers, and the Department of Transportation said it's being imposed to ensure airlines respect the rights of travelers.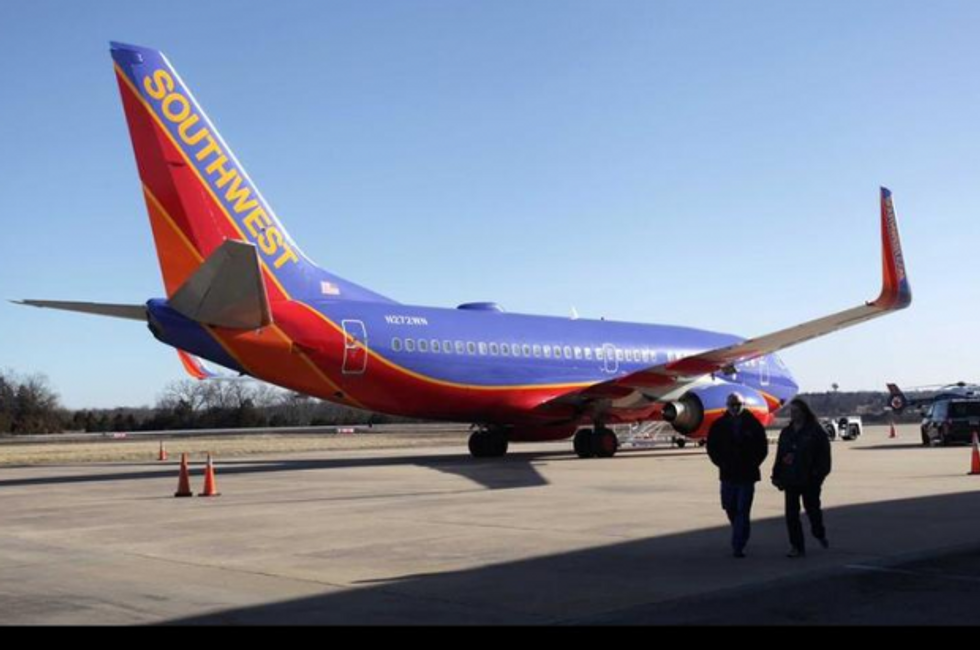 Southwest Airlines was dinged with a $1.6 million fine for excessive tarmac delays earlier this month.
Image: AP Photo/Springfield News-Leader, Valerie Mosley
"Airline passengers have rights, and the department's tarmac delay rules are meant to prevent passengers from being stuck on an aircraft on the ground for hours on end," said Transportation Secretary Anthony Foxx. "We have aggressively enforced, and will continue to aggressively enforce, our tarmac delay rule to ensure carriers have adequate resources to minimize passengers' exposure to lengthy tarmac delays."
The violations occurred on the night of January 2, when 16 Southwest flights were delayed for more than three hours in Chicago. A staff shortage contributed the problem, but cold weather and snow caused several delayed flights.
But the problem was Southwest's failure to give passengers the option of bailing on the flight. Rules that the department set out in 2009 say people must have the option of leaving if tarmac delays last three hours or more.
Before the $1.6 million fine, the largest fine was $1.1 million 2012.
The Chicago Tribune reported that because Southwest paid compensation to the affected passengers, and invested in infrastructure to prevent the problem from happening again, the airline will only have to pay $600,000 to the government.